Canon Camera News-
Canon G15 announcement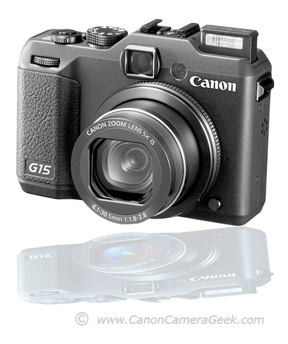 The exciting Canon Camera News-Canon g15 announcement was long overdue.
It took a while for Canon to announce the replacement for the premium compact camera known as the Canon g12.
Here is the skinny on the biggest changes from the Canon g12:
12.1MP CMOS Sensor, upgraded from the 10 megapixels on the g12.




3.0" LCD Monitor, big but non-swiveling. Unlike the previous Canon "g" series cameras.




Canon G15 is the first Canon compact camera to have a fast f/1.8 lens. This is a biggy for me. I like to shoot in low light situations without using flash. I also like the shallow depth of field possibilities for out-of-focus backgrounds.




10fps continuous capture. That's great for sports photography!




1080 HD video, up from 720 HD in the Canon g12.

Higher maximum ISO. The g12 had a max of 3200. The Canon g15 goes up to 12800. that's 2 stops or only 1/4 of the amount of light needed from your subject.



Canon G15 positives
OPTICAL VIEWFINDER. I am old-school so I really like the ability to look through a real optical viewfinder and not at the LCD screen to compose a photograph. The Canon g15 has the real optical-zooming viewfinder.
RAW. Shooting in"raw" mode gives you the ability to edit the original photos in several different ways, including compensating for exposure mistakes.

MICRO FOCUSING. Surprising good macro photography results with the manual micro focusing mechanism.
Canon g15 shortcoming
STATIONARY LCD SCREEN.  Why did Canon take away this handy feature? I really like the swiveling LCD panel that my Canon g11 and the g12 have. It's not something you use a lot, but taking any photos of yourself with friends is so easy.
The swiveling LCD screen also lets you hold the camera up high above the crowd or down low near the ground and still see what you are photographing on the LCD screen.
The Canon g15 has a nice maximum ISO setting which is great for low-light situations. At these super high ISO settings the quality suffers just like all of the other smaller-sized, similar priced cameras)

This Canon Camera News-Canon g15 announcement was perhaps a little overdue, but well worth the wait for enthusiasts of premium compact cameras. For someone who is looking for a "Premium Compact Camera" as Canon calls their "g" series of digital cameras, The g15 might be the best Canon camera.
Keep shooting, keep learning, keep improving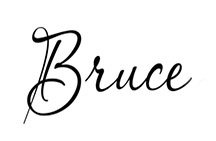 Bruce Lovelace is the publisher of Canon Camera Geek. Read more about him on the About Page. He also publishes how to articles and camera gear reviews at the Photography Tips website.
View some of Bruce's photos on Instagram  and Flickr.   Join the Tribe: YouTube. Visit the Canon Geek FaceBook Group. Bruce runs photo workshops and provides 1 on 1 digital photography coaching.