The Truth About Canon L Lenses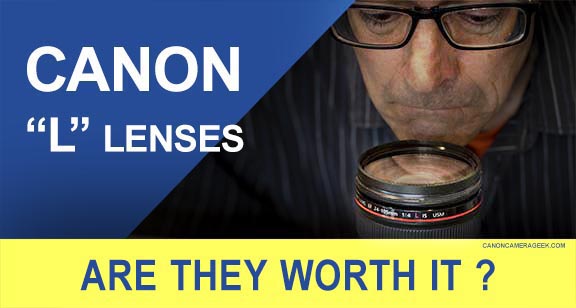 My go-to lens, the Canon 24-105mm L


Canon has an extensive series of L lenses. They're coveted by pro Canon shooters, but are they any good for you. This post will answer all your questions about Canon L lenses. Here's a quote from Canon.com/cy promoting the value the "L" series of lenses.

Red Ring Around The Barrel


That's Canon's marketing angle, but  let's start evaluating if Canon L lenses are worth it for you. by looking at the 5 most important advantages and 5 biggest disadvantages of using a Canon L lens. 
Are Canon L Series Lens Worth It
Canon L lenses are good for professional photographers and other advanced shooters who can afford the best camera gear on the market. L lenses are right for those photographers who want the very best optical design and performance.
But, what about you? Do you fit the requirements for being an L shooter? See the lists of pluses and minuses below. We'll discuss each in a little more detail below these lists and then you can read the answers to the Frequently Ask Questions on L lenses in the FAQ section.
ADVANTAGES OF CANON L LENS
Sharpness
Weather Sealing
Durability
Preowned Availability
Variety
DISADVANTAGES OF CANON L LENS
Price
Size
No Customizable Adjustment Ring
Older design
Repair cost
Positives of Using Canon L Lenses
There are several advantages to attaching a Canon L lens to your camera.
1. SHARPNESS. Canon L lenses are made with the highest quality of optical elements and designed for producing the sharpest of photographic images. The manufacturing process and stringent controls to insure the image quality of the L lenses is as good as it can be.
2. WEATHER PROTECTION. Most Canon L lenses are weather sealed. They are resistant to allowing moisture, dust, or dirt entering the lens. This is especially handy for sports, nature and wildlife photographers who are often shooting outside and exposed to poor weather shooting conditions.
3. DURABILITY. L lenses are made to last. The metal, polycarbonate, and glass materials used are of a high grade for handling the wear and tear that comes from frequent use.
4. LINE-UP. Canon has a huge line-up of L lenses for you to choose from. There are dozens of different L lenses as well as upgraded versions of most of them. Canon L lenses come as wide angle, normal, telephoto, both zoom and prime lenses.
5. PRE-OWNED INVENTORY. Canon L lenses have been around for a long time and have been very popular. That means there are a huge number available if you don't mind buying one that has a previous owner or two. I buy my used L lenses from KEH.
Negatives of Using Canon L Lenses
To go along with the positives, Canon L lenses are not without their own set of disadvantages. 
PRICE. Canon L lenses are expensive, especially if you by a new one. If you have deep enough pockets and you're serious about your photography, then you can overcome the financial hit of purchasing one.
SIZE AND WEIGHT. L lenses are made big enough to fit Canon full frame camera bodies. To produce the larger image circle needed, full frame lenses have to be wider and use larger lens elements. That adds to both the size and weigh of the lens.
LACK OF ADJUSTMENT RING. If you want the newly developed lens feature of an adjustment control ring on the lens barrel you'll have to go with a mirrorless lens that only works on one of the new mirrorless cameras. The only other option is to get the EOS R adapter for using any of your EF L lenses on a mirrorless Canon camera body.
OLDER DESIGN. Depending on its release date, some of the older L lenses don't have the most recent improvements with respect to materials and manufacturing. The first L lenses came along over 30 years ago. Modern re-designs of L lenses include improvements in design and performance with the new mirrorless RF lenses being the most recent.
REPAIR COST. Canon L lenses are sophisticated optical instruments with complex designs. Repairs can be expensive, so they require you to protect them from abuse. With cheap lenses you can just buy another if you experience a mishap. With L lenses it may make more sense to go with another lens if the investment to fix it is too big.
---
Frequently Asked Questions About Canon L Lenses
L lenses are known for their durability. However, they do have breakable elements and moving parts that can wear out. Durability depends on how frequently they're used and how carefully you treat them. Taking the right precautions and using the right protection, Canon L lenses can last for a lifetime. My often-used, original 70-200mm f/2.8 L and 24-105mm f/4.0 L are still working perfectly.
Yes, Canon has released several L lenses that are built specifically for the R series of Canon mirrorless cameras. They're named  "RF" L lenses like the very popular. RF 100mm f/2.8 L Macro Lens.

You can also use your EF L lenses on the Canon R series of Canon camera bodies with one of the three EOS adapters. The L lenses can not be adapted to fit the Canon M series of mirrorless cameras. See the full post on Canon lens compatibility across the Canon lens lineup.
Canon kit lenses are economical, general purpose lenses that are commonly sold as a "kit" along with one of the Canon cameras. They are great for beginners who are not yet sure if they want to spend the extra money on a top-of-the-line L lens when they're just beginning thier photography adventures.

Kit lenses can be purchased separately and are fine for advanced enthusiasts who don't need that marginal increase in performance (and price) of one of the luxury L lenses.
There are two ways to be able to identify a lens as a Canon L lens. First, there is a bright red ring around the end of the lens barrel. Secondly, there is a white capitol letter L printed on the end of the lens barrel. Some lenses will also have the L printed on the inside of the end of the lens barrel where the lens filter is screwed on.

Canon designated these high quality " L" lenses as luxury lenses and abbreviated the word luxury into simple just L.
---
---
Best Canon L Lenses
With so many L lenses to choose from you're likely wondering which is the best Canon L lens. It really depends on the photography situations you encounter most, as well as the specific camera body that your using, that will determine the right fit for you.
Here are my own favorite L lenses which you can get in both EF (For DSLR cameras) and RF (For mirrorless cameras) versions.
1. Canon 24-105mm F/4.0 L
The 24-105mm focal range makes it the most versatile lens in the lineup as a great all-purpose, walk around lens. Great for indoor photography, shooting landscapes, family events, vacations, and macro photos. The original was released in 2005 and the upgrade version, the 24-105 f/4.0 L II, was released in 2016.
Some Canon shooters prefer the faster 24-70mm L lens because of it's larger maximum aperture of f/2.8. That lens is better suited for wedding and event photographers who want that extra f/stop for existing light situations like indoor wedding venues.
I prefer the 24-105mm focal length range because it has 50% more telephoto reach and a much larger zoom range of 4.375X than the 2.917X of the 24-70 lens. I got mine in 2013. Here's my post on the 24-105.
Canon 70-200mm F/2.8 L
Both the 70-200mm f/2.8 L and the more affordable, albeit slower, 70-200mm f/4.0 L have been photographer favorites for Canon (and Nikon) shooters for a long time. This is a great lens for shooting portraits, giving you great bokeh and solid versatility in a mid-range telephoto zoom.
Zooming out wide enough for smaller family groupings and perfect for zoomed in headshots, this lens can also be used for photographing indoor sports and small venue, youth sports where you're not too far from the action.
Caution: There are 4 versions of this lens, with the most recent, the f/2.8L IS III USM, being a remarkable lens and was released in 2018. I still use the first version of this lens which I bought in 2007.
Canon 100-400mm F/4.5-5.6 L
This lens gives you a very affordable entrance into serious bird, wildlife, sports and other longer distance photography. Agreed, it's not overly fast, but today's modern sensors can be used at those higher ISO settings to give you fast enough shutter speeds.
Capturing birds in flight is one of the most challenging types of photography to do. I was very pleased with what the 100-400mm lens was able to capture on my 90D.
The sample 100-400mm photo above was shot from a kayak on a lake about a mile from my home. I got my copy of the 100-400 f/4.5-5.6 L II in 2017.
Canon 100mm F/2.8 L Macro
This is the only specialty lens that makes my list of best Canon L lenses. There is just one EF L version and 1 RF L version of this lens. both get rave reviews from buyers. With both lenses you get a great working distance from both macro subjects and headshot portrait subjects. Image quality is super.
The RF version of this lens gives you an astounding 1.4:1 magnification ratio and includes the new adjustment ring. The EF L version gives you a impressive 1:1 magnification ratio. I bought my copy of the RF 100mm f/2.8 IS  L in 2022. Here's my post on the details of the RF 100mm f/2.8 L lens.
Where To Get Canon L Lenses
You can get your Canon L lens from any reputable camera dealer or major dealer that sells high end photo gear.  No matter where you get your Canon L lenses, check out current prices and photographer's reviews listed below on Amazon.
Alternatively, if you like saving money, consider getting a used L lens in tiptop shape.  See the advertisement for KEH elsewhere on this page. 
As an Amazon affiliate Canon Camera Geek receives a small commission from qualifying purchases, at NO added cost to you.
Have a blast. Shoot a Canon!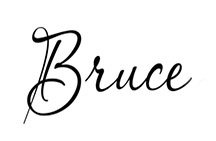 Bruce Lovelace is the publisher of Canon Camera Geek. Read more about him on the About Page. He also publishes how to articles and camera gear reviews at the Photography Tips website.
View some of Bruce's photos on Instagram  and Flickr.   Join the tribe of followers on YouTube. Bruce also runs photo workshops and provides 1 on 1 digital photography coaching.
---
---
---
---