RF-S 18-150 Image Stabilization
Is the RF-S 18-150 image stabilization (IS) any good? This post covers my own test of the IS capabilities of the Canon RF-S 18-150mm f/3.5-5.6 IS USM lens. I tested the IS by taking photos like the 1-second shutter speed image below as well as doing with and without image stabilization comparison photos.

Hand-held photo using 1-second exposure


I was shocked at the results from my RF-S 18-150 image stabilization test! In the past I've ALWAYS depended on using one of my tripods for shooting with slow shutter speeds and long exposure photography.
Coupled with the 8.3x zoom of the 18-150mm lens, it makes this lens a great value for the money.
Image Stabilization Test Variables
It can be a challenge to come up with a precise numerical result when testing the IS abilities of the RF-S 18-150mm lens. There are several variables that come into play.

1. Desired Sharpness
Sharpness is subjective.Your need for razor sharp images may be different than mine. If you're posting a small image to social media, the lack of sharpness is not as easily noticed. Likewise if the image is being printed along with several others on the front of an invitation or holiday card
If you're making a large wall print for display in your home, or if you are getting paid for the image by a client, you'll need your image to be tack-sharp, even when enlarged to a super big size.
2. Focal Length
The focal length of your lens is another component that comes into play in the sharpness equation.

Using a longer telephoto lens setting narrows your view of the subject in front of you and will "magnify" any lack of sharpness from camera movement during the exposure. Similarly, a wide angle lens setting is more forgiving of a lack of sharpness caused by camera movement.
3. Your Steadiness

A big factor in how effective the image stabilization is with your 18-150mm lens is how steady you are as the photographer who is holding the camera. As human beings we all have different physical attributes and skill sets.
Now that I'm in my sixties, I do not have the same steadiness abilities that I had in my 20s. Furthermore, You and I have differences no matter what ages we are.
4. Sharpening Software

When you press the shutter and your camera takes a photo it processes the RAW data into a viewable photo (jpg). The camera gives you a certain amount of sharpening, (and saturation and brightness levels, etc.) dependent on the software (called firmware) and specific or automatic settings contained in your camera.
You can adjust the sharpening settings in your camera, although you can't fix significantly blurred images from significant camera movement during exposure. It's better to use the built-in image stabilization of your RF-S 18-150mm lens.

Additionally, you can do some additional sophisticated sharpening with advanced software to save blurry photos. New artificial intelligence powered software, like Topaz Sharpen AI is amazing at increasing sharpness/reducing blur.

With the image stabilization, I was able to get that creamy waterfall look of a long exposure,
have the rocks photograph sharply, and accomplish it without using a tripod.


Canon In-lens Image Stabilization.
Camera and lens movement is unavoidable when you're shooting with slow shutter speeds. As human beings, our biology is such that we can stay somewhat still, but not perfectly motionless, while we hold a camera and lens. The potential for blur is greatly magnified when using slow shutter speeds.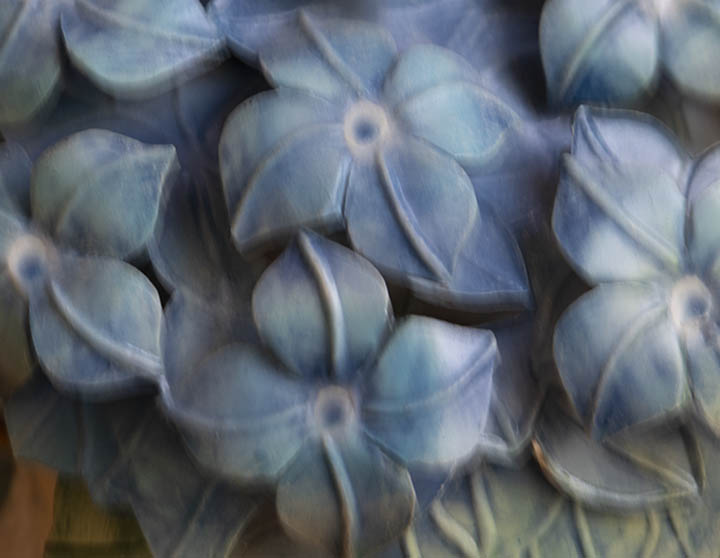 Without And With (Hover your mouse over the photo) Image Stabilization
Close-up taken at 150mm for 1/8 second
Canon has successfully overcome this issue, in a lot of shooting situations by developing a high precision in-lens stabilization system to dramatically cut down on motion blur from camera shake. The Canon RF-S 18-150mm f/3.5-f/6.3 IS USM lens is rated as having 4 1/2 stops of image stabilization.
Here are some additional questions and answers related to the RF-S 18-150mm IS:

Although the need for shooting with a tripod is greatly reduced because of the development and use of image stabilization technology, tripods are still very valuable in many specific shooting situations.

No, it's not a good idea to have image stabilization on when your camera is mounted to a tripod or other gizmo that keeps it perfectly still.  You should disable IS when you're shooting with your camera mounted on a tripod or supported in some other perfectly motionless way.

All Canon RF lenses do not have image stabilization. The RF-S 18-150mm lens does have IS, along with the Canon RF 100-500mm f/4.5-7.1 L IS USM Lens, the RF 24-240mm f/4-6.3 IS USM.

The Canon RF 16mm f/2.8 STM, the RF 50mm F1.8 STM, and the Canon RF 85mm f/1.2 L USM lenses do not have image stabilization.

How To Get The Most Out Of Your 18-150 Image Stabilization
There are several ways to help get the maximum image stabilization benefits with your Canon RF-S 18-150mm f/3.5-6.3 IS USM lens and get the sharpest photos possible. Here's how:

Learn the solid ways to grip your camera right.  Here's a helpful illustration on Pinterest showing stable ways to hold your camera: https://www.pinterest.com/pin/358458451586965967/
Lean or brace your hands, arms or body against a solid immovable object if possible.
Time you photo with your breathing. A deep relaxing breath will release any tension you have while gently squeezing the shutter button about halfway through your exhale.
Burst mode. Use your camera's rapid burst mode to take several photos of your subject in rapid succession. The images in the middle of the burst will be your sharpest.
Camera Choice. When matched with one of the Canon camera bodies that has IBIS (In the camera body image stabilization, like the Canon R7, you'll get additional stabilization above what you get with just the IS of your RF-S18-150mm lens.

Conclusion

This is the summary of the image stabilization abilities of the RF-S 18-150mm f/3.5-f/6.3 IS USM lens test.The IS of this lens is very effective and reducing blur from hand-held photos with slow shutter speeds.

I did several sequences of increasingly slower shutter speeds of several different subjects and shooting situations and got varying results based on the subject distance, the focal length used. I successfully got a sharp 1-second exposure in one test.
With the lens set at a 64mm focal length, I was able to get sharp photos at 6 f-stops of image stabilization, while using from the old rule of thumb of using reciprocal of the focal length as the starting point.1 /64 second exposure.
Lens manufacturers (yes, perhaps even Canon) may be guilty of exaggerating the level of success you can achieve with their lenses, but it's clear this is a remarkable technology in modern lenses.
Your results might differ slightly from mine, but I can say this. I was blown away by the ability to get a sharp photo while hand holding my lens and camera for a full second with no physical support using the IS with the 18-150 lens and R7 camera.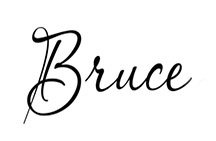 Bruce Lovelace is the publisher of Canon Camera Geek. Read more about him on the About Page. He also publishes how to articles and camera gear reviews at the Photography Tips website.
View some of Bruce's photos on Instagram  and Flickr.   Join the tribe of followers on YouTube. Bruce also runs photo workshops and provides 1 on 1 digital photography coaching.
---
---
---