So, what's the best Canon camera for travel

You're looking for the best Canon camera for travel and you don't know where to start. It's an important consideration because you don't want the wrong choice to screw up your photo excursion.
This post will help you pick the best travel camera in the Canon lineup before you start packing. 
Whether you are a hobbyist trying to bring in a little money from your photography or just a camera enthusiast wanting to capture the incredible world we live in, it's a good idea to consider what camera features you will need.
Top 3 Canon Cameras for travel photography
1. canon point and shoot for travel
Generally, I'm not a big fan of point and shoot cameras made by Canon, or anybody else, but if you want a Canon that will fit in your pocket, will be great for travel, and is super affordable, then the PowerShot SX620 might be a perfect fit for you.

REVIEWS AND PRICE
SX620 SPECS:
20 Megapixel is plenty
25X zoom is solid
WIFI lets you share easily
1080p Full HD Video
Affordable and Pocketable
---
2. canon bridge camera for travel
This is the classic "Bridge Camera" that fits in between Canon point and shoot and traditional Canon DSLR cameras. Bridge cameras behave like DSLRs, but you don't have to ever change lenses to get a complete range of super wide to super telephoto views of your subject.

PRICE AND REVIEWS
SX530 SPECS:
Crazy powerful 50X zoom (24-1200 equivalent)
WIFI and NFC for easy sharing of your favorite photos
Ergonomic grip for one handed operation
---
3. Canon DSLR for travel 
PRICE AND REVIEWS
The Canon SL3 can be the perfect travel camera for you if you want a full featured DSLR in the smallest possible size. I fell in love with the SL1 when it first came out in 2013. The SL2 and SL3 are essentially the same size, but with more advanced technology built in.
CANON SL3 SPECS:
24 Megapixel sensor for great image detail.
Digic 8 processor is powerful for amazing image quality
Interchangeable lense for great versatility
Super advanced 4k and time lapse video capabilities
---
We all want a quick answer to our question, particularly if we are planning to buy a new camera for travel photography. I did a quick search on amazon when I first posted this article. In the camera and photo category the search popped up a Canon PowerShot SX500 IS. Yes, things have really changed since then.

the SX50 is very small and light, weighing in at only 12 ounces. That's only 3/4 of a pound and very easy to carry.  This is a Canon point and shoot camera that has a remarkable 30x optical zoom. I am a camera geek and it's real unusual for me to make a quick online purchase without reading several reviews on several web sites.
Professionals are going to travel with their DSLRs and pack several camera bodies , lenses and other accessories. People who want a good vacation camera that they can carry  around without a camera bag if possible.
I purchased a Canon G11 which is more of a high end travel camera with a higher price tag.  The g11 has now been outdone by the Canon g12, Canon g15, and G1x. My G1X Mark II is still a great travel camera for me.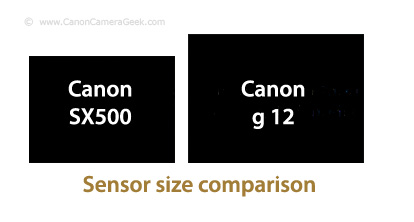 Canon PowerShot SX500 has two shortcoming for me that likely don't matter as much for most vacation photographers.
1. The camera has no optical viewfinder
No optical viewfinder makes it lighter and many newer camera designs save space and cost by eliminating the optical viewfinder.  The only camera I'll ever own without an optical viewfinder is my cell phone camera.
I am usually acceptable to technological changes, but I really like the quickness of composing a shot when looking through an optical viewfinder.  I've been doing it for 40 years that way.

The modern digital snapshot taker is more accustomed to composing with an LCD.  If you don't mind it, then ignore this disadvantage; it's not relevant. 
2. No Shoe Mount for External Flash
For most people the pop-up flash is very convenient and a good travel camera doesn't need to have the ability to mount an extra flash on top of their camera.  Pop-up built in flashes are always there and ready to go either automatically or through camera settings.
I am a portrait photographer, so I am obsessed with good lighting and I like to have more control than a pop-up flash can give. I absolutely must have a hot shoe on top of every camera I use, but you may be different.
The light from hot-shoe mounted flashes are easily modified, have the ability to bounce, and can be more accurately controlled.
The Best Camera For Travel Photography
One of the reasons the Canon SX500 IS may be considered as one of the best cameras for travel photography is its size and price.  It's a lot of camera features packed into a small size for the money.
16 Megapixel.

3.0 Inch LCD.

HD Video with stereo audio recording.

30x Wide-angle to telephoto zoom without changing lenses. That's equivalent to 24–720mm.
Although it's got 16,000,000 pixels, it has good (not great) low light camera because the over dimensions of the sensor are still relatively small.  The individual pixels themselves are quite small and not as efficient at gathering light as a large sensor with larger pixels.
So what does all this mean?  I consider it one of the best cameras for travel photography for the average photographer because of its great price, easy to carry size, ease of use and a extremely versatile zoom range.
Important Update to Best Camera for Travel
The only constant is change and that is certainly true with digital cameras and other technology based industries as well.  There's a new player in town with regard to a good travel camera. The G1X Mark II.
It's pricey, but there's no question about the image quality or ease of taking this camera along on a trip or vacation.
I first wrote this article in 2013. More than 3 years later, I now have a new favorite "best camera for travel."  It's much smaller than a DSLR and has a much bigger sensor than point-and-shoot cameras and original Canon "G" series.  It's the Canon G1X Mark II.  Read all about it.
More opinions on travel cameras, equipment and accessories:
Travel Photography Cameras on Amazon
I hope this post on a good Canon camera for travel photography was helpful. You can search for other topics on this website by using the search box below.

Search for articles on this Site: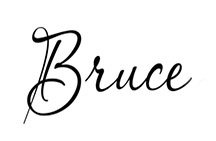 Bruce Lovelace is the publisher of Canon Camera Geek. Read more about him on the About Page. He also publishes how to articles and camera gear reviews at the Photography Tips website.
View some of Bruce's photos on Instagram  and Flickr.   Join the Tribe: YouTube. Visit the Canon Geek FaceBook Group. Bruce runs photo workshops and provides 1 on 1 digital photography coaching.