list of Canon Camera sensor Sizes
It can be confusing to know which canon digital cameras are crop sensors and which Canon cameras are full frame. The list of Canon cameras and their sensor sizes will help.
Both the full frame and crop sensor Canons have specific lenses designed to use with them so it can, at first glance, seem complicated to understand. This simplified explanation will help.
There are two standard sizes of sensors in Canon digital cameras. Full frame sensors are the same size, 36mm wide by 24mm tall, as the original 35mm film camera frame. The second size is about 1.6X smaller and named APS-C. This size is also commonly called a "Crop Sensor" because they are a cropped version of the full frame sensors. 
A Canon crop sensor is about 60 % of the size of a full frame sensor.


These lists of the two main sizes of Canon camera sensors starts with cameras that were released in 2012. Any before that are very outdated sensors and image quality won't be as high as more recent sensors will give you.
Which Canon cameras are APS-C crop sensor

Here's a list of Canon crop sensor cameras and when they were released. The official designation by Canon is APS-C cameras.

| | |
| --- | --- |
| YEAR RELEASED | CANON CAMERA |
| 2012 | REBEL t4i, EOS M |
| 2013 | REBEL t5i, SL1, EOS M2 |
| 2014 | 7D Mark II, REBEL t5i |
| 2015 | REBEL t6i, 80D, EOS M5 |
Which Canon cameras have full frame sensors

Here's a list of Canon full frame sensor cameras and when they were released. Canon does not make as many full frame sensor cameras as they do crop sensor cameras.

| | |
| --- | --- |
| YEAR RELEASED | CANON CAMERA |
| 2012 | 1DX, 5D Mark III, 6D |
| 2013 | 1DC |
| 2015 | 5Ds, 5Dr |
| 2016 | 1DX Mark, 5D Mark IV II |
| 2017 | 6D Mark II |
| 2018 | EOS R |
| 2019 | EOS RP |
| 2020 | 1DX Mark III, EOS R5, EOS R6 |
Nikon vs Canon crop sensors
You're probably wondering how big is a full frame sensor on a Canon camera. Just like the full frame sensors in Nikon, Sony, and Panasonic digital cameras, full frame sensors measure 36mm wide and 24mm high.
The size of crop sensors can vary between manufacturers. For example, Canon's crop sensor measures in at 22.2 x 14.8 mm. and Nikon's crops sensor is slightly larger at 24mm by 16mm.
lenses for crop vs. full frame lenses
Canon crop sensor cameras will work with either EF-S or EF lenses. Canon full frame sensor cameras will only work with EF lenses. Here's the full article giving you more details in a simplified way on EF versus EF-S Lenses. 
Below you can watch the video that explains the differences in the lenses for both Canon crop vs. full frame cameras.
CANON FULL FRAME: Full frame sensor cameras need a lens that has a larger image circle that will project light onto and cover the entire area of the larger sensor.
CANON CROP FRAME: Crop sensor cameras don't need to use a lens that has as large of an image circle. That means you can use either the larger EF or the smaller EF-S lenses.
As an Amazon affiliate Canon Camera Geek receives a small commission from qualifying purchases, at NO added cost to you.
I hope you found what you were looking for regarding both Canon full frame and crop camera sensor size. For related articles, use one of the links below my signature, For other topics on Canon gear, use the search box below. 

Search for articles on this Site:
Have a blast. Shoot a Canon!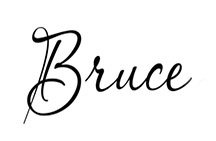 Bruce Lovelace is the publisher of Canon Camera Geek. Read more about him on the About Page. He also publishes how to articles and camera gear reviews at the Photography Tips website.
View some of Bruce's photos on Instagram  and Flickr.   Join the tribe of followers on YouTube. Visit the Canon Geek FaceBook Page. Bruce also runs photo workshops and provides 1 on 1 digital photography coaching.
---
---