Best Portrait Lens For Canon 60D

AND OTHER CANON APS-C CROP CAMERAS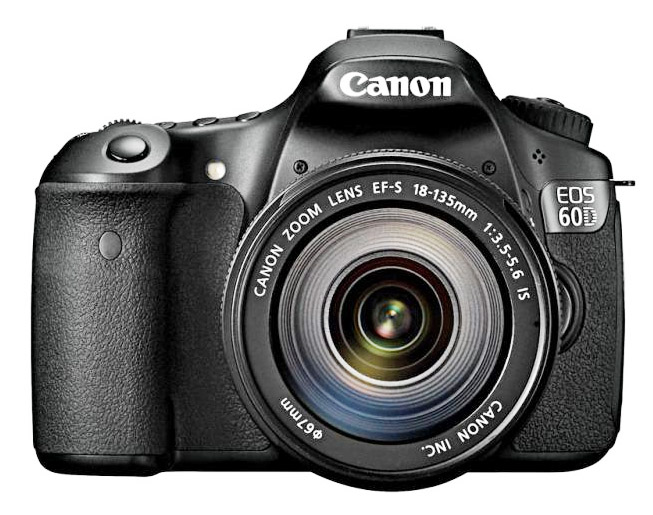 Canon EOS 60D Camera
You're wondering what's the best portrait lens for Canon 60D cameras
A few photographers claim the best lens for shooting portraits with a 60D camera is the 85mm f1.8. I certainly wouldn't argue against that. It was mine when I was first starting out with Canon and portrait photography.
It's very affordable, it's very sharp, small and light. I first used my Canon 85m with a Canon 10D, which had a crop factor of 1.6x. That's the same crop factor you get with the Canon 60D.
This gives you the same cropping as a 136mm telephoto on a full frame camera.  I shot a lot of high school senior portraits with the 85mm 1.8. Because the 85mm 1.8 lens is for full-frame cameras,the outer 40% of the lens is not used. Many other photographers would argue differently.  

They say that a zoom lens is better to use because you can adjust your framing without having to move forward or backward  the camera.
No doubt that a zoom lens is more convenient that a prime lens.  Of, course there is also no doubt that optics are at least somewhat compromised with the lens design that comes with a zoom lens.  The higher cost and  change in size are a factor to consider as well.

When I first started converting over from film photography to digital photography, I was still using medium format film cameras like the Mamiya 645 for portraiture. There were no zoom lenses available to me at the time for the Mamiya, only a prime, 150mm lens which I used for head shots and small family portraits from a medium distance.
Using a prime lens instead of a zoom forces you ( in a good way) to take a little different approach to your portrait photography.  
To get more variety, you will have to change the position of your camera or perhaps your model to get more of a variety of different angles and perspectives.  This change in perspective will have an effect on the sharpness and scope of what appears in the background.
---
Best Longer Portrait Lens for Canon 60D
Once I became a  full-time digital photographer I took the plunge on a Canon 70-200mm f2.8 USM and have never looked back.
For most advanced hobbyists and beginners, this lens is a little overkill.  I take photos for a living and do use that extra f-stop at times that comes with the f 2.8 and not with the f4.
More popular because of it's affordability is one of the the Canon 70-200 f4 lenses. With the crop factor on the 60D of 1.6x, you can do the math for whatever lens you determine is the best portrait lens for your Canon 60D.
The Canon EOS 60D takes both EF and EF-S lenses.  You can save money by getting an EF-S lens.  EF-S lenses are smaller and lighter than full-frame EF-S lenses that have the same focal length and maximum apertures. The only downside you face is if you ever upgrade to a camera with a full-sized sensor like the Canon 5D Mark III then your EF-S lenses are no good.
One of the very most popular selling portrait lenses for Canon EOS cameras is the 55-250mm f 4.0-5.6.  

At a telephoto setting of 200mm or greater you still can achieve a nice blurry background at f 5.6. It is quite a bit smaller than the Canon 70-200 and easy to handle.

This makes it the best portrait lens for Canon 60D cameras in the minds of many hobbyist photographers.

At around $300, it's similarly priced as the Canon 85mm 1.8 and a whole lot cheaper than either of the Canon 70-200mm lenses.

Find the best portrait lens for Canon 60D cameras on Amazon.
BEST PORTRAIT LENS FOR CANON 60D THAT'S AFFORDABLE
If you want a little more versatility, consider the Canon 18-135mm. 

That's the equivalent view of 28-215mm lens. This makes it the best portrait lens for Canon 60D cameras in my mind, unless you think you're going to become a pro portrait shooter some day.

At around $350, it's only a little bit more than the 55-250, but its zoom range is more appropriate for shooting portraits with your 60D.

You still have plenty enough wide angle for group photos as plenty of zoom in the telephoto range to get those great head shots too, even from a good distance. 

Find the highest rated portrait lens for Canon 60D cameras on Amazon.
Please enjoy all of the Canon camera reviews on my web site and have a blast with your photography. Remember, it's supposed to be fun. Don't  forget all of the other cool Canon camera accessories that are available. For some, the matter of which is the best portrait lens for Canon 60D owners is simply the cheapest one that does the job in an acceptable manner.


Best Place to Buy Portrait Lens for the Canon EOS 60D
There really is no one best place to buy your 60D portrait lens. There are plenty of reputable vendors that sell Canon lenses or the alternative brands that make lenses that will fit your Canon EOS 60D.
On-line competition and price wars from big retailers like WalMart make it a good situation for you as a consumer. I am biased toward Amazon for many of my purchases because I am an addict when it comes to using them to read reviews on just about any product you can think of.
Additional opinions, reviews, a good place to buy and an excellent return policy:
Canon Camera Lenses
Shoot more Canon photos. Shoot better Canon photos.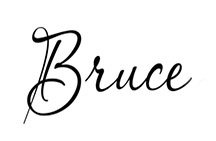 Bruce Lovelace is the publisher of Canon Camera Geek. Read more about him on the About Page. He also publishes how to articles and camera gear reviews at the Photography Tips website.
View some of Bruce's photos on Instagram  and Flickr.   Join the tribe of followers on YouTube. Bruce also runs photo workshops and provides 1 on 1 digital photography coaching.
---
Leave Best Portrait Lens For Canon 60D and Go To Start Page

---