Canon G1X Mark II Grip
Do you need the bigger Canon G1X Mark II Grip? This post will help you decide if you should "upgrade" to the larger grip.
Here is the view from the top of the Powershot G1X Mark II grip.  I like a lot about this camera, but the small hand grip that comes on the USA model isn't its strongest selling point for me.
I've written several articles about this camera.  It's the size of the G1X Mark II sensor and the design of the lens that make it my personal take anywhere camera.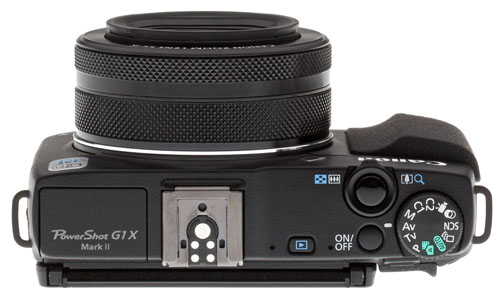 Top view of Canon G1x Mark II shows thin USA grip
It isn't my biggest complaint, but the USA G1X Mark II grip is a little too wimpy for me. The Mark II is a compact camera, but it's jammed full of materials and is heavy for its size.  
Extra surface area for your fingers to wrap around is much appreciated. Canon polled USA consumers and decided to market the smaller gripped version of this camera in the United States.
The larger grip, which comes standard on the European version of this camera, is named GR-DC1A and is available from the www.shop.canon web site.  This grip is one of the Canon camera accessories that I would prefer to buy a NON-canon made version if it existed.
Photo of the smaller USA grip,
removed from the G1X Mark II, set screws, and Allen wrench.

How To Install The Bigger Canon G1X Mark II Grip
I ordered the larger grip from Canon and it arrived within a few days. The kit comes with the plastic grip, two set screws and an allen wrench.
Installation was simple.  
Removal of the sets screws with the Allen wrench

Slide the old grip off and the new grip into place

Use wrench to screw in new set screws.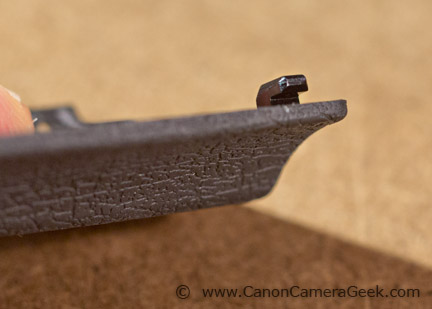 Tabs on Powershot G1X Mark II hand grip
The camera has two slots where the tabs on the grip slide into the camera.  The other side of the grip is secured by the screws.
Here is a short video on the G1X Mark II grip and the simple installation process:
I'd be in hand-grip heaven if the G1X Mark II hand grip was big and beefy like the Sony A6000 shown in the photo below.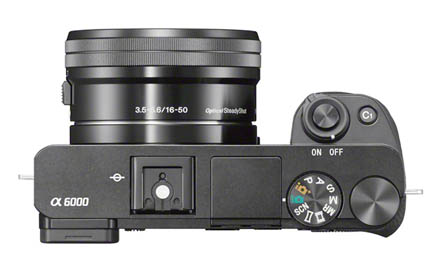 DLR-like Grip
Camera grips are obviously an important feature of any camera because the grip affects how you hold it and the overall experience of using the camera.  The ultra slim pocket-able point and shoot cameras are convenient to carry but are often awkward to use.
The larger Canon G1X Mark II grip makes your picturing taking experience better. It's that simple. Have a blast with your Powershot G1X Mark II Grip. Watch less TV. Shoot more images.
Return to Canon Camera Reviews Home Page