As an Amazon affiliate Canon Camera Geek receives a small commission from qualifying purchases, at NO added cost to you.
Canon G1x Mark II Accessories
This post will give you the info you need to know about accessories for you Canon G1x Mark II camera. You can label some of these accessories as necessary and others as just plain interesting alternatives that make the whole photography experience with your G1X Mark II a lot better.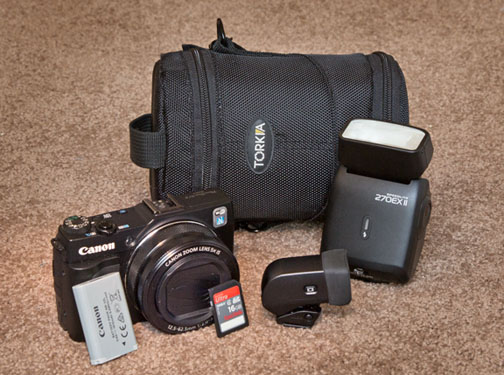 My Collection of G1X Mark II Camera Accessories


Here are a collection of various accessories for the Powershot G1x Mark II cataloged into several categories, from the most vital to the most intriguing.

Two Must-Have Canon G1x Mark II Accessories


CANON G1X MARK III BATTERY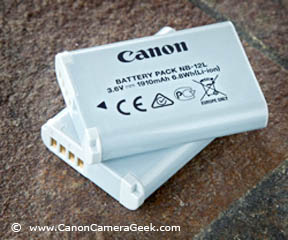 G1x Mark II battery
Canon jammed a lot of mechanical and electrical technology into your compact G1X Mark II. In order to accomplish that many of the internal components have to be small.
One of the components that was reduced in size is the G1X Mark II's battery. that means it won't last as long as you'd like it to. You should never be without a spare battery with any camera you carry and it's no different for your G1X Mark II.
EXTRA MEMORY CARD

 
It is a cardinal sin to lose out on a photo opp because of a shortage of camera memory.  Memory cards with high capacity and high read/write speeds are so affordable now.
A camera with a full memory card is a camera you can't use. An extra memory card is one of the must-have Canon G1X Mark II accessories. Get yourself an extra card and back-up your photos after every shoot.
G1X MARK III PROTECTION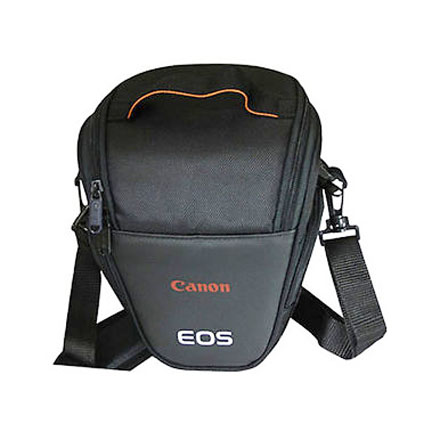 Perhaps I should include this as a must-have accessory.  
The G1X Mark II is a significant investment and needs protection.  
Some folks will simply drop it into their purse or store it in an over-sized pocket. You're going to want something more substantial to protect and carry your precious cargo.
You can go with a large general purpose camera bag that has space for extra accessories or a small simple one that only protects the camera. Here is an article on Camera Cases for the G1X Mark II.
RELATED CAMERA BAG LINKS:
MY FAVORITE G1X MARK III ACCESSORY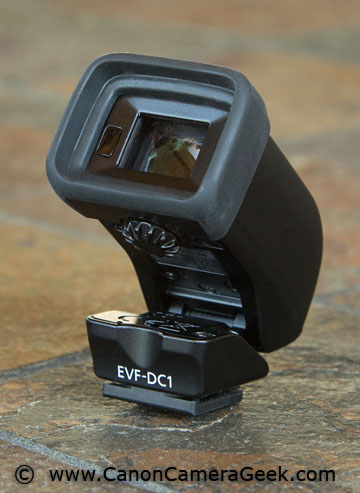 The EVF viewfinder is an expensive add-on gadget, but I wouldn't have purchased the camera without it.  
I think it's one of the most useful pieces of additional equipment I have ever purchased, except perhaps for a tripod.
It is bright, shows me exactly what I want to see and comes on automatically as soon as I raise it close to me eye. Here is a more detailed look at the Canon G1X Mark II Viewfinder.
Link to Reviews on All Canon G1X Mark II Accessories
Good to Have Accessories


Tripod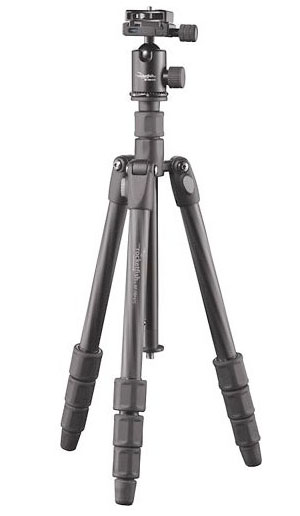 Lightweight Tripod
You don't need a tripod if you are simply shooting all bright daylight photos or using your flash indoors.
Tripods are great for improving sharpness, particularly when taking photos with longer shutter speeds. Very handy if you are shooting macro photos, night-time photos or shooting video.
Your G1x Mark II has a lot of capabilities and a tripod will help you take advantage of more situations where you want to get creative.
---
Remote Shutter Cord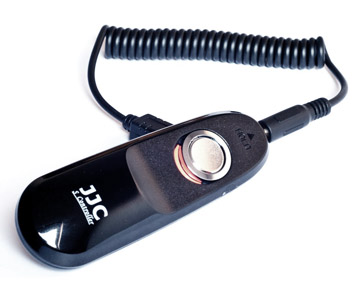 When you're using your tripod you get a vibration-free release of the shutter by using a cord and not your finger.  
It's really a must for you whenever you are shooting with a tripod and unless you want to rely on the camera's remote timer function all of the time.  
One of the biggest mistakes beginning photographer make is thinking that a tripod is sturdy enough to insure getting a sharp image. You need to know that your finger pressing directly on the shutter button will negatively affect the sharpness of your photo.
External Flash
Let's face it, the built in flashes are convenient, but they are too close to the lens. The built-in camera flashes and are too wimpy for long range coverage and for fill-flash in strong back-lit situations.
I have my favorite Canon Speedlite, the 270EX II, but there are several similarly small alternatives that are much cheaper.
The Canon G1X Mark II Grip
In the U.S. the Mark II comes with a small standard grip and many would prefer something more substantial.  Canon has an enhanced grip that easily attaches with two tiny hex screws.
It's overpriced by Canon but you can get them now from a third party manufacturer. I didn't want to wait when I first bought my G1X Mark II and I bought mine directly from Canon. Here's more on how to attach the replacement for the standard grip that comes with the G1X Mark 2.
LCD Protection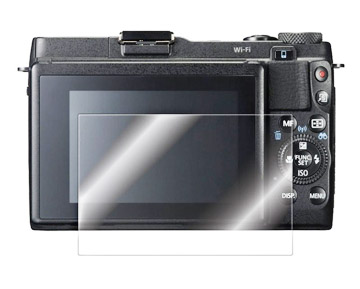 You might not think of this as an accessory, but a screen protector on your camera is just as important as one you should get for your smartphone.
Screen protectors are certainly very affordable and will protect your screen from scratches, smudges, and fingerprints. The better ones have a smooth glass-like surface and don't interfere with your viewing of the LCD screen at all.
Fun Accessories for the G1X Mark II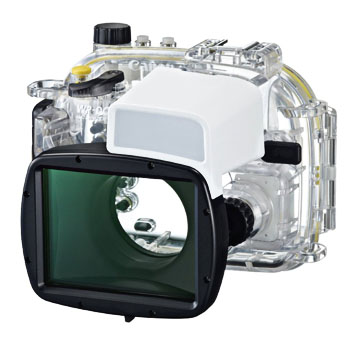 Another pricey one, but an accessory that literally opens up an entire new world of photography opportunities.
With such a valuable camera, you need a professionally designed, waterproof case for sure.
Underwater photography with the
Canon WP-DC53 Waterproof case for G1X Mark II
If you liked this article on Canon G1X Mark II accessories please share it with a friend.
One of the free "accessories" worth using is the Powershot G1X Mark II Manual-User Guide, downloadable from a variety of sites, including the Canon Camera Geek site. Have a blast!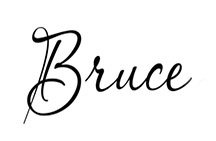 Bruce Lovelace is the publisher of Canon Camera Geek. Read more about him on the About Page. He also publishes how to articles and camera gear reviews at the Photography Tips website.
View some of Bruce's photos on Instagram  and Flickr.   Join the tribe of followers on YouTube. Bruce also runs photo workshops and provides 1 on 1 digital photography coaching.
Back to Canon Camera Reviews Home Page
Lens Shades for Canon G1X Mark II Camera

Leave G1X Mark II Accessories - Go to All Canon Accessories
Go to Gadgets for Canon DSLR Cameras
As an Amazon affiliate Canon Camera Geek receives a small commission from qualifying purchases, at NO added cost to you.
---
---