The Canon 100-400 II Weather Sealed Question
We take a minute to answer the question, is the Canon 100-400 II weather sealed. It's a solidly built, capable Canon "L" lens with great image quality, but is it a good outdoor lens that will handle the elements of the weather and the environment.
After the post on what kinds of photography the Canon EF 100-400 II lens is good for was published, the question about weather sealing on this lens keeps coming up. The quick answer is yes.
The Canon 100-400 II is weather sealed. It has a full set of weather-resistant seals. This includes the lens mount, focusing and zoom rings, as well as the IS and auto focus limit switches. The first version of this lens, the Canon EF 100-400mm IS USM Lens, has only marginal weather protection.

The easiest evidence of weather resistant seals on a lens can be found by looking at the lens mount closely. You'll see a rubber ring between the internal flange and the first section of external lens barrel.
Rubber lens mount weather collar


It's not a bad idea to keep that rubber ring, often referred to as the "dust donut, free of dust and debris, particularly if you do frequent lens changes like I do.
---
Is the Canon 100-400mm IS II Lens Waterproof
No, waterproof means that you could submerge your lens underwater or hold it under a waterfall without any ill effects. "Weather sealed" and weather resistant don't mean waterproof. If you need to be wearing rain gear yourself, it's likely that your lens will need additional protection too, other than just the weather seals.
Unlike the newer economical Canon RF100-400mm F5.6-8 IS lens for mirrorless Canons, the EF 100-400mm II lens has solid weather sealing built in.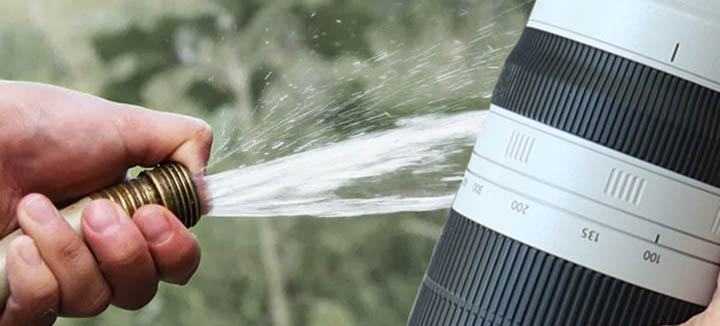 The weather resistant protection measures that are built into your Canon 100-400 lens are significant and it could survive a few splashes. Your lens is not going to go remain undamaged if it's subjected to high pressure water.
what is camera lens weather sealing
Canon uses some type of sealing at all the locations on a lens where water and dust intrusion could happen. This includes both the zoom and focusing ring, the lens barrel and the switches.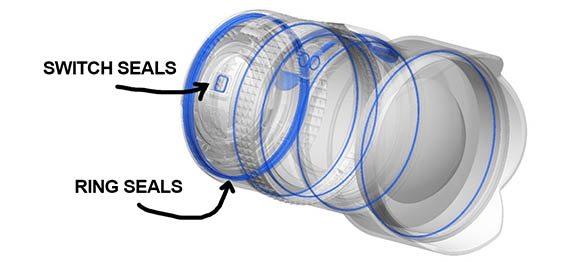 Weather sealed lenses use either rubber or silicon, or combination of both that is inserted between the moving surfaces on the exposed lens barrel to seal as much moisture, dust, grit, and any other foreign matter out of the inside of the lens.
"Canon EF lenses that have been enhanced with countermeasures for dust and water resistance are typically equipped with rubber gaskets and seals at key points" - Canon Technical Advisor, Chuck Westfall.

Weather sealing is particularly more important with zoom lenses, like the Canon 100-400 IS II, because they have more potential entry points for contaminants than prime lenses, like the 85mm f/1.8 or any of the 50mm lenses.
how to protect your Canon 100-400 lens from the weather
It's best to use your camera in a way that subjects it to as little exposure to the elements as possible. That could be accomplished in several ways. Sometimes you just do whatever works at the time to protect your Canon lens and camera.
Whether you carry an umbrella, use a specially designed camera raincoat, or improvise with a plastic trash bag, there's no need to get fancy with it.
If your Canon 100-400 IS II does get some surface moisture, wipe it off gently with a soft, clean towel BEFORE you remove your lens from your camera body. And of course, always protect the front element of your lens with a protective lens filter. Keep it clean to maintain the best sharpness in your photos.
Have a blast....shoot a Canon.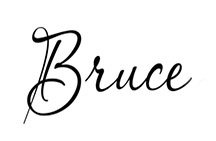 Bruce Lovelace is the publisher of Canon Camera Geek. Read more about him on the About Page. He also publishes how to articles and camera gear reviews at the Photography Tips website.
View some of Bruce's photos on Instagram  and Flickr.   Join the tribe of followers on YouTube. Bruce also runs photo workshops and provides 1 on 1 digital photography coaching.
---
---
Canon Telephoto Zoom Options
Depending on whether you're shooting Canon mirrorless or Canon DSLR, you have several options on telephotos with the same or similar zoom ranges> See the ads below.

As an Amazon affiliate Canon Camera Geek receives a small commission from qualifying purchases, at NO added cost to you.
---