Canon Lens Filter Guide


Size Chart and list
This page may contain affiliate links that pay me a small commission. There is no cost to you. Review the affiliate statement at the very bottom of this page if you want more information.

43mm Canon Lens Filter
This post is all about Canon lens filters. You'll find a list of useful filters and a chart for filter sizes for your Canon lenses, as well as how to use and remove Canon lens filters. 
You want to know if your Canon lens needs a filter and what size filter goes with your Canon lens. Use the following lens filter size table to find the correct size for the specific model of Canon lens you own.
CANON EF LENS FILTER SIZE CHART
FILTER
SIZE
CANON LENS
APERTURE
52mm
40mm
f/2.8
52mm
50mm
f/1.8
52mm
55-200mm II
f/4.5-5.6
58mm
24mm
f/2.8
58mm
28-105mm
f/3.5-4.5
58mm
50mm
f/1.4
58mm
85mm
f/1.8
58mm
100mm Macro
f/2.8
58mm
70-210mm
f/4.0
58mm
75-300mm
f/4.0-5.6
67mm
35mm
f/2.0
67mm
24-85mm
f/3.5-4.5
67mm
100mm IS USM Macro
f/2.8
67mm
70-200mm
f/4.0
67mm
70-300mm
f/4.0-5.6
77mm
24mm
f/1.4
77mm
16-35mm
f/4.0
77mm
17-40mm
f/4.0
77mm
28-70mm
f/2.8
77mm
24-105mm
f/4.0
77mm
70-200mm
f/2.8
77mm
28-300mm
f/3.5-5.6
77mm
300mm
f/4.0
77mm
100-400mm
f/4.5-5.6
82mm
16-35mm III
f/2.8L
82mm
24-70mm II
f/2.8
CANON EF-S LENS FILTER SIZE CHART
FILTER
SIZE
CANON LENS
APERTURE
52mm
EF-S 24mm
f/2.8
52mm
EF-S 35mm
f/2.8
52mm
EF-S 60mm Macro
f/1.8
58mm
EF-S 18-55mm
f/3.5-5.6
52mm
EF-S 55-250mm
f/4.0-5.6
67mm
EF-S 10-18mm
f/4.5-5.6
72mm
EF-S 15-85mm
f/3.5-5.6
72mm
EF-S 18-135mm
f/4.5-5.6
72mm
EF-S 18-200mm
f/3.5-5.6
77mm
EF-S 17-55mm IS USM
f/2.8
Why Buy a Filter For Your Canon Lens?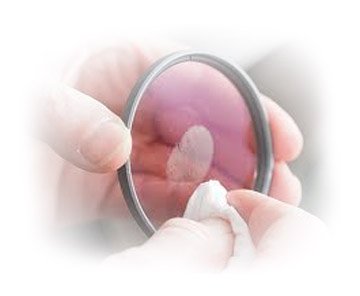 Fingerprint is on filter.
Lens is protected.


You want to know why you need a filter for your lens? There are 2 primary reasons for using a filter on your Canon lens.

PROTECTION. The single most important benefit of using a filter on your lens is protection. Clear glass, haze, and UV filters are all used to protect your lens from damage, smudges, scratches, water, dust, and dirt.
It's a lot easier to clean or replace a lens filter for your Canon than it is to repair or have to replace your lens. 
LIGHT CONTROL. Lens filters do what their names says. They filter. They filter or modify the light is some specific way to achieve a specific effect. There are many types of filters, but there are just a few that make up the large majority of the ones that photographers use.
filters for creativity
Lens filters open up a new avenue for you to travel down when it comes to digital photography. Although you can edit your digital file after capture in an infinite number of ways, there are several effects that can't be achieve post capture.  

The two filters that I use for creative purposes are polarizers and neutral density filters. Polarizing filters reduce or eliminate glare in both small and large areas of photographs. You'll get more saturated colors in your nature photos by using a polarizing filter.
1. NEUTRAL DENSITY FILTERS.
ND filters give you the ability to use very long exposure times to create special effects. They reduce the amount of light that makes it through to your sensor without changing the color balance. Here's a post I wrote about them on my photography tips blog, ND Filters.
2. POLARIZING FILTERS. 
Compare the two images below. A polarizing filter was used on the photo on the right. It eliminated almost all of the reflections of the sky on the surface of the pond water and allowed us to see the details in the pond water. Here's the complete post on Canon circular polarizing filters.
3. TINTED FILTERS.
Back in the film days, color correction filters were a necessity when shooting color film under different lighting conditions like fluorescent, tungsten, daylight. Additionally, yellow and amber colored filters were commonly used to dramatize the sky when shooting in black and white film.
Now it's easy to set you camera for any specific lighting type or adjust color afterwards with software.
4. SPLIT-GRADUATED. ND filters have become less popular with landscape photographers now that HDR (high dynamic range) photography has become so easy to implement. It's also now easy to add graduated filters in a variety of ways, even multiple items with software.
5. MACRO PHOTOGRAPHY. Macro lens filters were very popular for doing close-up photography back in the days of film photography. Technology improvements in lens design has made the need for screw-on close up filters less desirable.
CHECK FILTER PRICES NOW ON AMAZON
How Lens Filters Affect Exposure
All digital cameras have auto-exposure, so you won't have to manually adjust your camera to compensate for the change in exposure. Even the clearest looking lens filters will reduce at least some of the light that makes it to your camera's sensor.
A filter, by definition is an optical device that "filters" some of the light from passing through it.
With that said, it's also important to note that with the clear, UV filters, that's it's such a small reduction in light that you really won't be able to notice a difference in exposure.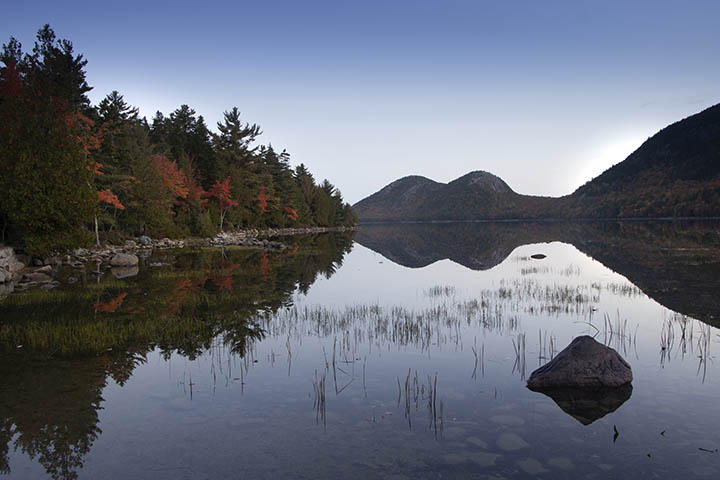 Using a polarizing filter helps reduce the reflection of the sky in the water to partially reveal the objects beneath the surface of the water in the foreground and gives the image more depth. Canon 90D EF-S 18-135mm lens.


Guide To most Common Canon Lens Filter Sizes
There are several common sizes for filters that will fit your Canon lenses, 
52mm-Used on the smaller prime lenses like the 50mm f/1.8 and the 28mm f/2.8
58mm-The all-time biggest seller the 18-55 "kit" lens and my 85mm f/1.8 prime lens
72mm-Common on some of the prime lenses like the 24mm f/1.4, the 85mm f/1.2, and a few mid-range zooms.
77mm-fits the majority of "L" lenses like my 24-70 F/2.8, 24-105mm f/4.0, 70-200 f/2.8,  100-400mm F/45.5-5.6, and 400mm f/5.6.
3 best filters you can use on your canon lenses
You're probably wondering what are the best filters to get and what they will do for you. There are 3 filters you need to consider at this point in your photography. The first is mandatory and the other two are great to use to improve your photography.
1. PROTECTION. By far, the most important filter you need to use is a UV filter or clear glass filter to protect your Canon lens. These filters do not affect exposure at all and are the single most effective way to protect your lens. UV or "Haze" filters will improve your photos under hazy shooting conditions.
2. POLARIZING FILTER. Polarizing filters have two main functions. They will reduce or eliminate reflections within your scene and they will add saturation, in the colors of nature, particularly noticeable in the blue sky. Here's my detailed article on Polarizing Filters.
3. NEUTRAL DENSITY. The most common use of neutral density (ND) filters is to be able to take really long exposures under bright conditions. Here's a detailed article on ND Filters.
tips on removing your canon lens filter
There are several tricks you should know about if you want to learn how to remove a Canon lens filter. By far, the best tool to use is a lens filter wrench.
It's the only tool that will put equal pull equally distributed around the perimeter of the filter.
Here are a few more methods of removing your stuck lens filter off your Canon lens. I would never try several of these!
Firmly press the end of your lens against a rubber mat, then turn.

You can tap the lens filter gently multiple times around the entire filter's perimeter on a hard surface to break it free.

Place your Canon lens inside a freezer-Ain't Happening!

You can use a rubber band to improve your grip of the filter.

Place in a ziplock bag and break the filter glass, then use pliers.-No Way!
Canon lens filters versus Others
Do you need to use a filter made by Canon on your Canon lens? No.
All lens filters will screw onto your Canon lens provided it's the right size. Canon does make lens filters, but so do a hundred other companies. Filters, are just like a few of the other Canon accessories where it make sense to get one of the alternatives instead of the Canon-made filters. It will save you money.
recommended Lens Filter Accessories
FILTER WRENCHES. Lens filter wrenches are essential to keep with you on a photo shoot that involves using a filter other than your UV filter.  A stuck-on filter can literally ruin your photography session. It happened to me once out in the field during a landscape shoot and it was very frustrating.
LENS CLEANER. A lens cloth or lens cleaning tissue/lens cleaning solution combination is also vital to have on hand. Smudges on your lens filter can affect sharpness, clarity, and sometimes even color balance of your photographs. I use and highly recommend MagicFiber cloth.

Advice on Buying Filters
Here are the 3 most important tips to remember when it comes to buying a filter for your Canon lens.
Multi-coated is the

ONLY WAY

to go when buying a filter. If you use UN-coated lens filters on your Canon, your image quality will suffer.

Don't get fooled by super cheap prices. You get what you pay for and buying a bargain lens filter could result in big disappointment for you

Only buy filters that give you a benefit that you can't get later by using software. Graduated filters and color filters are a thing of the past now that you can adjust color and make creative edits very easily with software afterwards.
With software you can try many different adjustments from the same RAW image file and have a blast getting creative. To get an idea on the investment you can check the current prices on Amazon.
where to buy Canon Lens Filters
The last 4 lens filters I bought were from Amazon and B+HPhoto in New York City. I also purchase my Canon gear from Adorama. You can buy your Canon filters from any source you trust where you can get a good price.
Please consider using one of the vendor below. I appreciate your patronage.
As an Amazon affiliate Canon Camera Geek receives a small commission from qualifying purchases, at NO added cost to you.
By using certain filters on your camera you can both protect your lens and improve the results you get with your photography. I hope this Canon lens filter guide was helpful for you. See related posts below my signature.


Stay inspired. Shoot a Canon!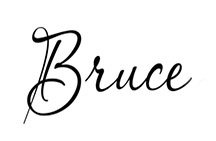 Bruce Lovelace is the publisher of Canon Camera Geek. Read more about him on the About Page. He also publishes how to articles and camera gear reviews at the Photography Tips website.
View some of Bruce's photos on Instagram  and Flickr.   Join the tribe of followers on YouTube. Bruce also runs photo workshops and provides 1 on 1 digital photography coaching.
---