The Canon 100-400 II sharpest aperture to use

(The Best f/stop For Sharpness)
Canon EF 100-400mm IS II Lens


We know fast shutter speeds are good for sharpness, but what's the Canon 100-400 II Lens sharpest aperture? I was wondering the same thing, so I did some research and also did my own best-aperture-for-sharpness test with my own copy of the Canon 100-400mm IS II lens.
We all want sharp photos and the f/stop you choose will affect what's in focus. The results surprised me. Here's what I found out.
The Canon 100-400mm IS II lens overall sharpest aperture is f/5.6. At f/8.0 the corners become marginally sharper and the center remains very sharp through f/11.0.
Zoomed to 200mm, the apertures of f/5.0 through f/16.0 are equally very sharp
Zoomed to 400mm, the sharpest aperture was f/11.0.
I was looking to find just 1 single best aperture that I could use to get the sharpest photo every time I used it. I was expecting it to be right around f/5.6 based on the several professional lens testing websites I compiled data from.
Here are the 3 tables of lens results for aperture sharpness at 3 different focal lengths with the Canon EF 100-400 f/4.5-5.6 IS II USM Lens.
sharpest aperture test results
At the 100mm focal length, the sharpest aperture in the middle of the image area was wide open. As it is with most lenses, it was no surprise that the image was not as sharp in the corners. What did surprise me however, was how acceptably sharp it was. There was not much difference between the sharpness at the center and the sharpness in the corner.
CANON 100-400 @ 100MM
| | | |
| --- | --- | --- |
| APERTURE | RANK AT CENTER | RANK AT CORNER |
| f/4.5-(WIDE OPEN) | 1-SHARPEST | 1-VERY SHARP |
| f/5.6 | 2-VERY SHARP | 1-VERY SHARP |
| f/8.0 | 2-VERY SHARP | 1-VERY SHARP |
| f/11.0 | 2-VERY SHARP | 1-VERY SHARP |
| f/16.0 | 2-VERY SHARP | 1-VERY SHARP |
| f/22.0 | 3-VERY SHARP | 2-SHARP |
At 200mm it was again sharpest wide open. There was not much falloff in sharpness in the corners until you close down to f/22 where it wasn't bad at all, just more noticeable compared to the center sharpness.
CANON 100-400 @ 200MM
| | | |
| --- | --- | --- |
| APERTURE | RANK AT CENTER | RANK AT CORNER |
| f/5.0-(WIDE OPEN) | 1-SHARPEST | 1-VERY SHARP |
| f/5.6 | 1-SHARPEST | 1-VERY SHARP |
| f/8.0 | 2-VERY SHARP | 1-VERY SHARP |
| f/11.0 | 2-VERY SHARP | 1-VERY SHARP |
| f/16.0 | 3-VERY SHARP | 1-VERY SHARP |
| f/22.0 | 3-VERY SHARP | 2-SHARP |
The results I had on my copy of the Canon EF 100-400 IS II lens at 400mm differed somewhat from tests done by others. The sharpest aperture was f/11. I do need to stress that the differences were so minimal it was a challenge for my wife and I to rank them in order of sharpness.  It could be that my copy is unique in this aspect.
CANON 100-400 @ 400MM
| | | |
| --- | --- | --- |
| APERTURE | RANK AT CENTER | RANK AT CORNER |
| f/5.6-(WIDE OPEN) | 2-VERY SHARP | 1-VERY SHARP |
| f/5.6 | 2-VERY SHARP | 1-VERY SHARP |
| f/8.0 | 2-VERY SHARP | 1-VERY SHARP |
| f/11.0 | 1-SHARPEST | 1-VERY SHARP |
| f/16.0 | 3-VERY SHARP | 1-VERY SHARP |
| f/22.0 | 3-VERY SHARP | 2-SHARP |
The biggest takeaway from my testing of the Canon 100-400 IS II lens is that it is a really sharp lens from wide open to f/11.0 across its entire zoom range.

---
As an Amazon affiliate Canon Camera Geek receives a small commission from qualifying purchases, at NO added cost to you.
how i tested the canon 100-400mm IS II UsM SHARPNESS
I tried two different lens test targets and found out that this EIA lens test target was the best to use to test my Canon 100-400 lens.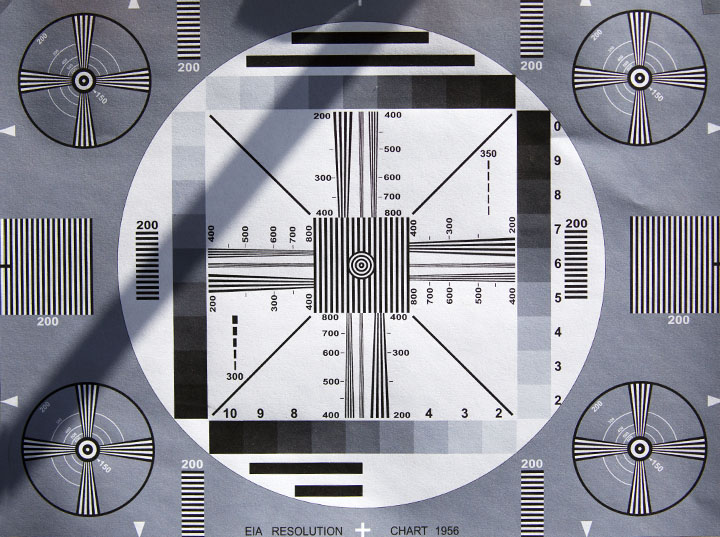 EIA Test Target. Canon 100-400 lens at 100mm, f/4.5


I attached the test chart to a piece of cardboard and clipped it securely to a light stand to keep it stationary. I photographed it with my 5D Mark III and the 100-400 lens mounted to a heavy duty tripod. I used mirror lockup and self timer to avoid all camera shake. Photos were then taken at each f/stop for 3 different focal lengths: 100mm, 200mm, and 400mm.
I tested my Canon 100-400 II on 2 different cameras and I used two different lens test targets with each. I did my final comparisons using the standard EIA resolution test chart
I kept searching for differences in sharpness in the apertures, sometimes straining my eyes to detect even the slightest differences.
I studied the test images a 2nd time early the next morning when my eyes were fresh just to confirm the results.
My wife and I compared the different test images, side by side, at 100% magnification without knowing what f/stop was used, until after we made our evaluations.
why I did my OWN sharpest APERTURE test
Lens sharpness can vary somewhat from one camera to the next and each copy of lens can have slight variations too. I researched the heck out of this lens on review sites before I plunked done all that money to get one. I wanted to make sure my lens was a good one.
With that said, most of the lenses will behave very similarly when it come to finding the sharpest aperture.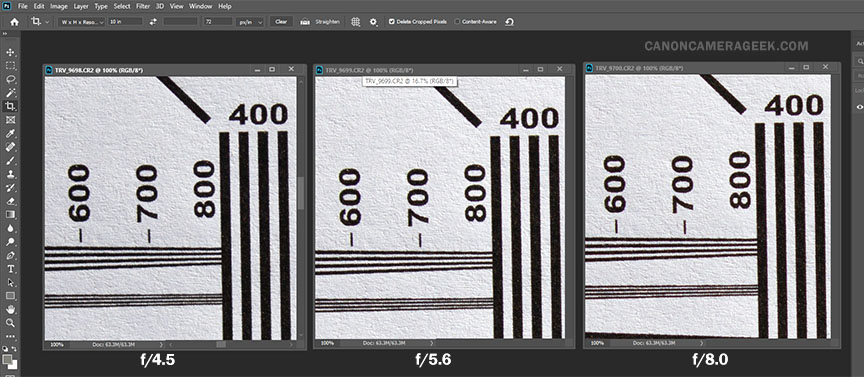 Side-by-side comparison viewed at 100% magnification using Photoshop.


diffraction limited aperture and lens sharpness
The question you want answered is how will the 100-400mm lens perform on your camera. Unfortunately, the single best way to know for sure is for you to try it yourself. This is a very well built lens with sharpness that few lenses can match, especially zoom lenses.
However, the camera you use does matter. Digital cameras have what's known as a DLA, a diffraction limited aperture number. They vary for each camera and the sensor it's built with. It's the point at which diffraction begins to occur.
The good news is that, with newer cameras, you usually won't notice it unless use the smallest of apertures, like f/32 or f/40 AND you view your image on your computer monitor at full 100% size. The DLA is a number that 98% of us photographers can and should ignore. I just mention briefly so you know that diffraction can reduce sharpness at the tiny end of your lens aperture range.
other factors that affect image sharpness with your 100-400 lens
MICRO FOCUSING ADJUSTMENT. You should also do a lens calibration if you can. Check to see if your camera has that feature. Performing a micro adjustment just once will ensure your lens is focusing perfectly on the sensor surface.  Lens/camera combinations can have variations in focusing distances. A calibration will insure that the focusing distance is accurate.
MOTION BLUR. Even the slightest bit of camera movement can affect the sharpness of an image. One way to combat that is with image stabilization. The Canon 100-400 II has 3 image stabilizer modes. Here's the article on the 100-400 image stabilization.
conclusion on the sharpest aperture for the canon 100-400 II lens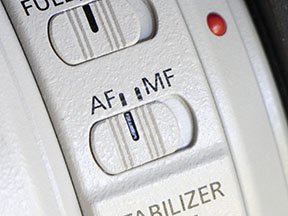 I usually don't get too wrapped up in the technical lens tests as the best way to judge a lens. The field tests are what matter the most with me.
With the Canon EF 100-400 f/4.5-5.6 IS II USM I knew I'd be shooting wide open for photographing birds in flight, dawn and dusk photos as well as in the future when I photograph my grandchildren playing sports.
I need a sharp lens, especially when it's a lens with such a hefty price tag. Once I let go of the anxiety of not finding that one perfect aperture to use across the board, I realized this is a great lens for sharpness.
It's not the fastest lens for sure at f/4.5-5.6, but with the improved high ISO performance of my 90D and 5D Mark III, I'm a happy camper. 
FINAL COMMENT: This is a very sharp lens from wide open to f/16 at all focal lengths. Once you hit f/22 you lose a marginal amount of sharpness, more noticeably in the corners, likely due to diffraction. The absolute sharpest aperture on the Canon 100-400mm IS II varies ever so slightly as its focal length changes.
I hope you enjoyed this post. Please browse the site for more posts that will help you improve your photography. Have a blast....shoot a Canon.
Search for articles on this Site:
---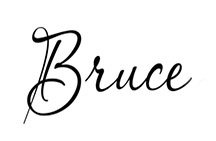 Bruce Lovelace is the publisher of Canon Camera Geek. Read more about him on the About Page. He also publishes how to articles and camera gear reviews at the Photography Tips website.
View some of Bruce's photos on Instagram  and Flickr.   Join the tribe of followers on YouTube. Bruce also runs photo workshops and provides 1 on 1 digital photography coaching.
---
---