Canon 6D Vs 7D
Here is the Canon Geek Canon 6D Vs 7D photo comparison with appropriate lenses attached
canon 6d

The EOS 6D takes EF lenses.
EF-S lenses will not fit.



canon 7d

The EOS 7D take EF-S lenses
Or EF lenses.


Canon EOS 6D Specs Vs. Canon EOS 7D Specs
20.9 Megapixels

Full frame sensor

ISO 25,600

4.5 frames per second

Amazon Price: $1600?
17.9 Megapixels

Aps-C sensor

ISO 6,400

8.0 frames per second

Amazon Price: $800?
Comments about the Canon 6D vs 7D specs
It comes down to what's most important to you and your photography style. It's not just a matter of comparing the full frame sensor of the 6D and the APS-C "crop" sensor of the 7D.  
If you need really fast sequence of photos for high speed sports or action, the smaller sensor is better.
The 8 frames per second shooting capabilities of the 7D will better suit you. If you shoot in a lot of low light conditions then the 6D is the better choice.  
If you are limited in your available dollars to spend you can buy the 7D and have quite a bit of money left over for accessories or lenses.
Canon D Vs 7D Customer Reviews 
I did some research on how the reviews of these two Canon DSLRs compare. Google aggregated consumer reviews from various places and generated the following graphic:
Comparison aggregated customer reviews
Source: Google


The actual size of the pixels on the 6D's sensor are quite a bit bigger and are more efficient at collecting light and more of a factor in comparing quality of images than the slight difference in the number of pixels ( 20.9 vs. 17.9)
Money is money.  A penny saved is a penny earned.  You get what you pay for.  All of these sayings come into play. There is a significant difference in price levels for you to own one of these Canon DSLRs.
NON-technical comments about 6D and 7D differences
The 6D feels significantly lighter even though the 7D weighs about 10% more.
The 7D has a pop-up flash.  With the 6D, you need to use a higher ISO setting or use an auxiliary Speedlite or compatible flash.
The 6D has a lock on the exposure mode dial to help prevent an accidental change to the wrong camera setting.  The 7D does not. The 6D is a little more menu dependent.  The 7D has a bit more external setting controls.
The full frame sensor of the 6D will outperform the APS-C sensor of the 7D, particularly with less noise and better detail in the shadows and higher ISO settings.
The 6D takes SD memory cards and the 7D takes CF.  If you have a bunch of cards sitting around, I guess that could be a minor factor in comparing the Canon EOS 6D and EOS 7D.
I think one of the most significant factors to look at is what lenses you own or will need to buy. The Canon 7D's EF-S lenses are smaller, lighter, need less glass and are therefore more affordable.  If you get  or own the larger EF Lenses, they are compatible with both cameras.
I hope this Canon 6D vs 7D article stimulated your thinking.  Good Luck and remember to enjoy your search for the best photography tools and tips.
 Have a blast. Shoot your Canon.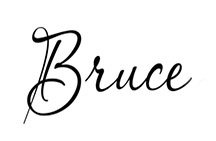 Bruce Lovelace is the publisher of Canon Camera Geek. Read more about him on the About Page. He also publishes how to articles and camera gear reviews at the Photography Tips website.
View some of Bruce's photos on Instagram  and Flickr.   Join the tribe of followers on YouTube. Bruce also runs photo workshops and provides 1 on 1 digital photography coaching.
---
Back from Canon 6D Vs 7D to Canon Camera Reviews Home Page
---