Canon 70D Vs 7D
A QUICK COMPARISON

Canon EOS 70D side by side comparison vs Canon 7D


Here is Canon 70D Vs 7D comparison of the major specifications. The similarity in the names can cause confusion. These two cameras have a lot of similarities. Below I've highlighted some of the small differences.
Canon 70D vs 7D Specifications
Canon 70D Specs
20.0 Megapixel

Max ISO 12,800

1 Million dot LCD

Digic 5+ Processor

7 frames per second

75 ms shutter lag
Canon 7D Specs
18.0 Megapixel

Max ISO 6,400

900k dot LCD

Digic 4 Processor

8 frames per second

131 ms shutter lag
Both of these cameras have the 19-point auto-focusing systems. This is a significant improvement over the Canon 60D.  The 70 takes the physically smaller SD cards and the 7D takes the larger CF (compact Flash) memory cards.  

I originally had a bias toward the larger cards, thinking that they would be sturdier, but I've never had a failure with either type of memory card in any of my Canon cameras.
Both the 70D and 7D have the pop-up built-in flashes.  I am personally not real happy with the performance of these under-powered flashes, but they are quite popular with most photographers. Although the 70D has the more advanced digic 5+ processor, the 7D has DUAL Digic 4 processors which makes their processing speed fairly similar.
Canon 7D Versus 70D Comparison Video
Rumors are that Canon will produce a new version of the 7D, most likely called the Canon 7D Mark II. It seems predictable that Canon will offer an 80D in 2014 or 2015?
The difference in the number of pixels is often over-hyped by all camera manufacturers because we consumers often get tricked into thinking if there are more megapixels then it must be a better camera.
The Canon 70D vs 7D debate should not be swayed but the slight difference in size. They are both have APS-C overall dimensions and will produce very similar results, particularly in the "normal" lower. ISO ranges.
The 70D is quite a bit newer and has several advances in technology included, particularly with respect to video photography. Canon marketed the 70D by emphasizing its video capture features. The Dual Pixel AF and the Swiveling Screen make it superior to the 7D for shooting video.
More Canon EOS 70D and 7D Similarities
Both of these cameras have the sharp focus lens micro adjustment feature to fine tune your lens to your camera for optimum sharpness. Both of these cameras have good weather sealing. They both have APS-C sized sensors and take the same EF-S lenses.  
Viewfinder coverage is excellent with both (98% and 100%) so that really won't effect your shooting at all. Many of the Canon 70D accessories are good for the 7D too.
The Canon 70D battery is the LP-E6 and  is the same for the 7D as well. 
7D and 70D Replacements
The 7D was announced in September of 2009 and the 70D was announced in July of 2013. They're both still useable DSLRs, but if you'd like something with much improved technology, click on one of the ads below to read some reviews.
As an Amazon affiliate Canon Camera Geek receives a small commission from qualifying purchases, at NO added cost to you.
I hope this 7D and 70D comparison was helpful. have a blast. Shoot a Canon!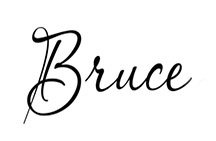 Bruce Lovelace is the publisher of Canon Camera Geek. Read more about him on the About Page. He also publishes how to articles and camera gear reviews at the Photography Tips website.
View some of Bruce's photos on Instagram  and Flickr.   Join the tribe of followers on YouTube. Visit the Canon Geek FaceBook Page. Bruce also runs photo workshops and provides 1 on 1 digital photography coaching.
---
---