Canon 7D Replacement
A Canon 7d replacement?  
At the time of this original post, the latest Canon rumors hinted at not replacing the Canon EOS 7D, but rather a complete change that will reaffirm Canon as one of the leaders in imaging technology.
So much for rumors-when the 7D Mark II was released. Replacements for the Canon EOS 7D could include the Canon 80D, 90D, 6D Mark II, and the mirrorless EOS R series of cameras
Canon may make an official announcement as early as August for an October release of a totally new high-end camera.  Technology may include a new Foveon type of layered sensor and a hybrid electronic viewfinder.  If it is anything like the electronic viewfinder (EVF) on my Canon g1x Mark II, I am going to love it. 
Canon definitely  has the research and technology resources to come up with something big.  They have certainly lagged behind in the "Mirrorless" cameras. maybe that is due to fervent work on a totally new sensor and camera design.
In any case, this is exciting news for Canon geeks like me.
Canon 7D Replacement - Video
It is likely that the video capabilities of this NON Canon 7D Replacement will be something quite advanced.  With mirrorless options, eliminating a flip up mirror saves space, speeds up the image capture process and makes video easier.
The announcement could be perfectly timed for a big unveiling at Photokina in mid-September. Photokina is the biggest photography event in the World, so it wouldn't be a surprise if Canon times it this way.
Remember Canon Fans, this was just a rumor at the time!
is this the end of the 7D line of canons?
I think so, but who knows what Canon is thinking sometimes!. The original Canon 7D was a fine camera in its day, and you can still get them at great used camera prices. The 7D Mark II was a serious upgrade.
Now with the remarkable video capabilities of the 90D, the expansion of Canon's mirrorless cameras, I think the 7D is going out to pasture. 
Keep shooting yout Canon!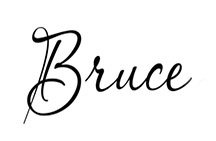 Bruce Lovelace is the publisher of Canon Camera Geek. Read more about him on the About Page. He also publishes how to articles and camera gear reviews at the Photography Tips website.
View some of Bruce's photos on Instagram  and Flickr.   Join the tribe of followers on YouTube. Visit the Canon Geek FaceBook Page. Bruce also runs photo workshops and provides 1 on 1 digital photography coaching.
---