Canon Speedlite

Are you looking for information on the best Canon Speedlite? Canon Camera has a nice range of simple to sophisticated, small to large, and cheap to expensive flash units available for your Canon camera.
The small built-in flashes that most digital cameras come with may be useful in some situations, but they definitely have limitations and drawbacks as well. It becomes very important to find out which EX series speedlite will work best with your Canon EOS camera.

The Speedlite 600EX-RT is the first Canon flash to use radio instead of infra-red (IR) for remote triggering.
The Speedlite 580EX II was Canon Camera's top of the line offering until the 600EX-RT came along.
The Speedlite 470EX is the World's first flash gun to use AUTO-intelligence to choose the best bounce angle automatically.
The Speedlite 430EX II is a good choice if you want Canon's mid-range offer.
The 320EX is good for those who shoot video as well as digital stills.
The 270EX II is one of my favorites because it's so small and still has a bounce feature.
The 90EX  was designed for the Canon EOS Mirrorless M camera but still has the compatible hot shoe mount for use with all Canon SLR cameras.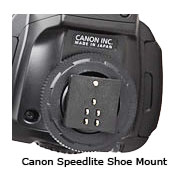 For me an absolute must feature that any flash must have is the ability to bounce the light. Learning how to use bounce light separates the the hobbyists and the professionals from the
amateurs.
There is a place for direct, contrasty light aimed straight at the subject, but it's a big plus to have the option of changing the direction and quality of light in your photograph. Both my Canon 5D and my Canon 5D Mark iii don't even have a built-in flash, so an external speedlite is a must-have camera accessory for me.

All of these Canon flash units are shoe-mount flash guns. The bottom of the speedlite has a "Foot" with ridges that slide into a shoe mount on top of your camera or other accessory.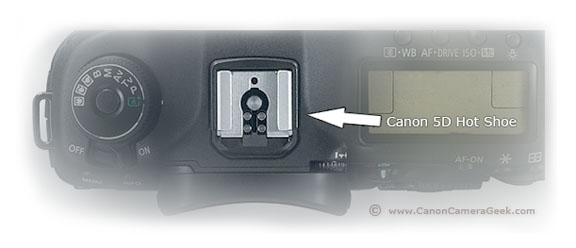 Sometimes when a new technology comes out, we may tend to jump in right away before the kinks are worked out and improvements are made. For speedlites, that time has come and gone.
Whatever the name or design, Speedlite, (Nikon makes Speedlight) external flashes, flash guns all have been upgraded and improved for many years now.
Canon, as well as other manufactures have updated previous models with new features, more power, and a better buyer experience. What ever model you chose, it's a great time to be interested in photography and it's a great time to buy camera equipment.
Speedlites in general are one of the most valuable of the Canon Rebel Accessories you can buy.  You can take your photography to a whole new level with the right Speedlite and a little bit of knowledge.
Cano is constantly adding new models. Here is the most recent Speedlite comparison chart for you to see the different choices.
The Canon Speedlite collection is extensive and it is also advanced. I hope that I can provide you with some good information on buying and using and getting the most out of your Canon cameras and accessories.
You may also be interested in: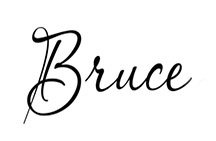 Bruce Lovelace is the publisher of Canon Camera Geek. Read more about him on the About Page. He also publishes how to articles and camera gear reviews at the Photography Tips website.
View some of Bruce's photos on Instagram  and Flickr.   Join the tribe of followers on YouTube. Bruce also runs photo workshops and provides 1 on 1 digital photography coaching.
---
---
---