The Best Canon 90D Memory Card
WRITTEN BY: BRUCE LOVELACE
PUBLISHED ON: NOVEMBER 17, 2023
Let's face it, you can put any old recently released "SD" card into your 90D and your photos can be recorded and saved until you're ready to copy onto your computer. The physical size of all the SD cards are the same.
Update for 2023-2024
As an Amazon affiliate Canon Camera Geek receives a small commission from qualifying purchases, at NO added cost to you.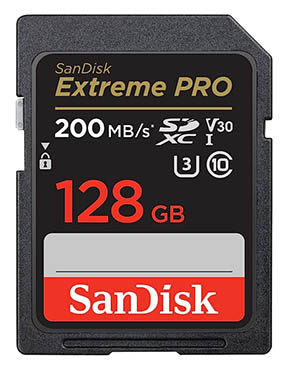 Due to the expected drop in price, I'm updating my current "perfect" SD memory card recommendation for your 90D. I just bought the SanDisk 128 GB Extreme Pro memory card on November of 2023.
It's replacing an old 32 GB card that only had a write speed of 30MB/S. I can use the new card in my 90D, my 5D Mark III, or my R6 Mark II. Here's the link if you want to buy one or just check the price on Amazon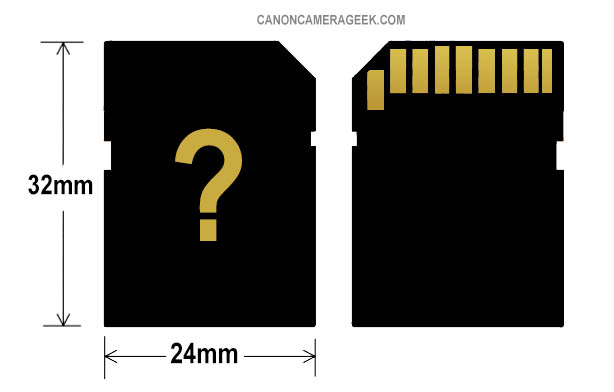 The 90D takes a standard size "SD" memory card


True, but there's more to the story. You don't want your 90D to get bogged down and interrupt your capturing of any momentous photos or videos because it's not a good match with your Canon EOS 90D camera. You don't want your card to be too slow or too small with capacity.
Additionally, you don't want a slow card when you're copying your image files to your computer for editing or sharing. Here's the complete post on How To Transfer your photos from your camera to your computer.
First, we'll dive in right away to my recommendations and then we'll explain why they're they best match for your 90D.
top 5 recommendations for canon 90D MEMORY cards
Based on the EOS 90D specs for file size for jpg and RAW files, and shooting video at frame rates and resolutions, as well as my own experiences with my 90D for the last 5 months, here are the top 5 SD memory cards for your 90D.
Specifically, your 90D SD memory card should be an (1)SDXC, should have at least (2)64GB of memory, should be a (3)Class 10, and write at least about (4)100MB/s. The 5th recommendations is that use one of the (5) brands listed below. Sandisk and Transcend are the very top 2.
As an Amazon affiliate Canon Camera Geek receives a small commission from qualifying purchases, at NO added cost to you.
---
A card with only 16GB of memory and that write at only 15MB/s is too small and too slow for your 90D.


---
5 REQUIREMENTS for camera memory cards
SDXC. There are different file systems on SD cards. Get SDXC. The SD and SDHC systems are outdated and not worth considering for you 90D.
CAPACITY. Get 64GB (gigabytes). Very affordable and capable of holding plenty. You can fit a few thousand jpg photos or several 30 minute videos on a 64GB card. Update: 128 GB memory cards are now very affordable
CLASS. Get Class 10. Class 2, 4, and 6 minimum write speed are too slow for the size of your images and video files.
SPEED. Buy an SDXC memory card with around 100 MB/s (megabytes per second) or faster. This enables super fast writing of your large 90D jpg files, RAW files, and any resolution, including full frame 4K, of video you shoot with your 90D.
BRAND. Use a reliable brand of memory cards. Sandisk, Lexar, PNY, Kingston, and Transcend are all quality makers of reliable and capable SD memory cards that will work just fine with your 90D.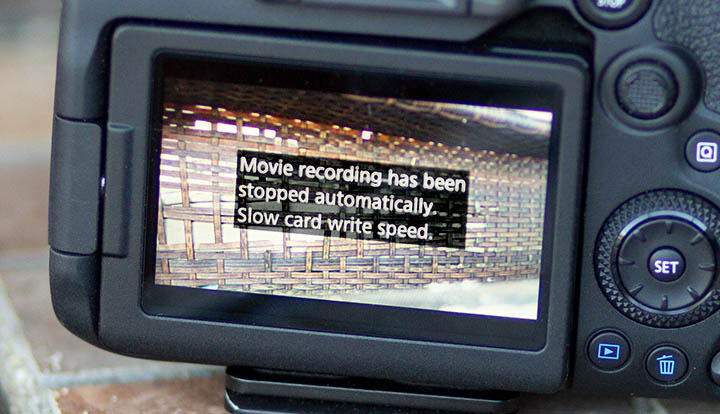 Slow cards will cause a stoppage of video recording.


Advice on camera memory cards becomes outdated fast because it's always a fast changing technology so the best tip I can tell you is to get one of the cards I've listed below. You can't go wrong with any one of them and they're all at super low prices now.
As an Amazon affiliate Canon Camera Geek receives a small commission from qualifying purchases, at NO added cost to you.
tips for choosing the right memory Card
1. WHICH BRAND. Stick with one of the well known brands. Reliability IS VERY IMPORTANT and buying a cheap knock-off brand puts you at risk to lose the important photos and videos you've captured on your 90D.
You can trust any one of these 5 brands of memory card for your 90D:
Sandisk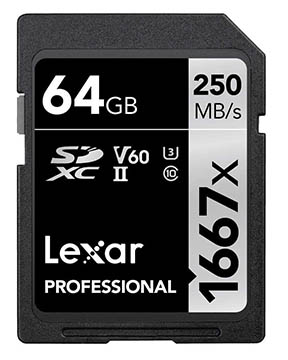 Lexar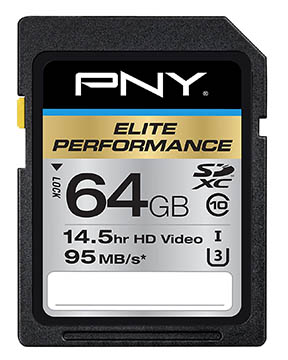 PNY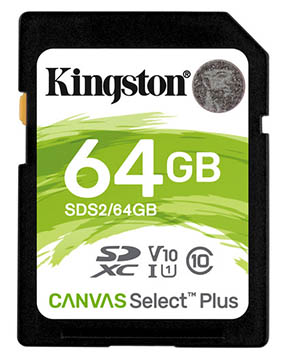 Kingston


Transcend


2. NEED. Only buy what you need. You really don't need the very fastest that reads and writes at 300 MBS and you don't need a super high capacity. The current memory card technology has advanced past the needs of your 90D.
Avoid the shiny new toy syndrome. We're all tempted to buy and try the very latest and greatest technology around. Manufacturers are desperately fighting to earn your business, so they increase speed and capacity way beyond what you really need.

3. FOLLOW. Follow the other photographers. Rather than take the advice of one "expert,"  your search for the best card for your 90D should be based on an SD card that's already been tested by hundreds or thousands of photographer.

As an Amazon affiliate Canon Camera Geek receives a small commission from qualifying purchases, at NO added cost to you.
No matter where you buy, tap into the reviews on AMAZON. to find out which memory cards have been rated the highest by the most photographers.
where to buy your 90D card

Buy your memory card where the price is right. Competition between camera equipment dealers; like Adorama and BHPhoto, Online retailers, like Amazon and Walmart; auction sites like ebay; box stores like BestBuy, Target, Staples, or OfficeMax is intense and you can get a good deal at any one of them.
I truly hope this post on getting a good memory card for your 90D (or any other current Canon DSLR with similar specs) was helpful. Read my recommendations for the best memory card for Canon mirrorless.
You can search for other helpful posts on my site by using the search box below or scroll down to see other posts on the Canon 90D below my signature.
Search for articles on this Site:
Have a blast. Shoot a Canon.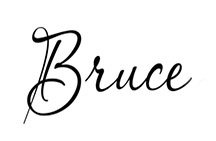 Bruce Lovelace is the publisher of Canon Camera Geek. Read more about him on the About Page. He also publishes how to articles and camera gear reviews at the Photography Tips website.
View some of Bruce's photos on Instagram  and Flickr.   Join the tribe of followers on YouTube. Bruce also runs photo workshops and provides 1 on 1 digital photography coaching.
---
---