The Best Lens For you Canon 90D.
(90D Canon Lenses worth considering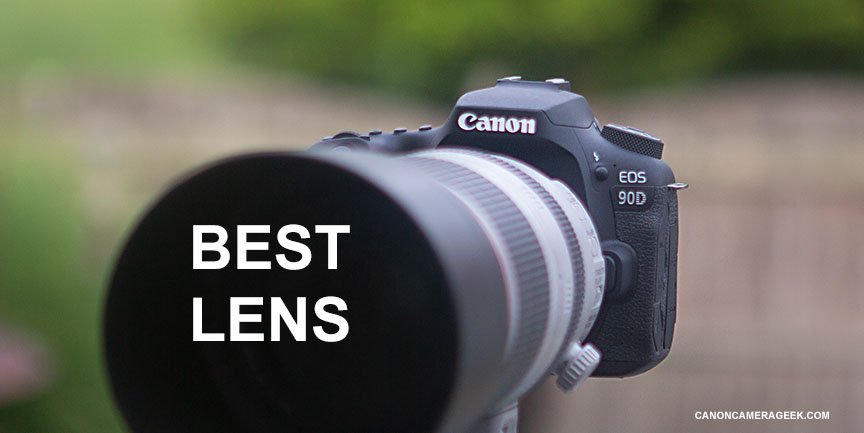 It's a great camera, but now what about the best lens for your Canon 90D? I've got a list of the 9 top lenses to use with your EOS 90D, divided into 3 different categories. 
Whether you are about to own it, or already own it and want to upgrade your lens, you've got to figure out what's the best 90D lens to have. You can use either EF or EF-S lenses, but the EF-S lenses are made specifically for APS-C Canon's like your 90D.
It's a remarkable camera, for sure. The 90D is my favorite take-along-anywhere camera right now, but there are so many lenses to choose from. It can be overwhelming, but I wrote this post with you in mind.
I've divided the best 90D lenses up into categories to make it easier for you to digest. Here are my top 9 lens recommendations along with the reasons you should consider each one of them. Let's dive in right now to the top 3 overall, multi-purpose lenses first.
best general purpose lenses for your 90D
1. canon 18-135mm f/3.5-5.6 II
The Canon 18-135mm f/3.5-5.6 IS USM Nano is the best overall lens for the 90D. Versatile, fast enough for most shooting situations, and fairly compact to make it easy to keep attached to your medium sized DSLR, the Canon 90D camera body, and keep it there!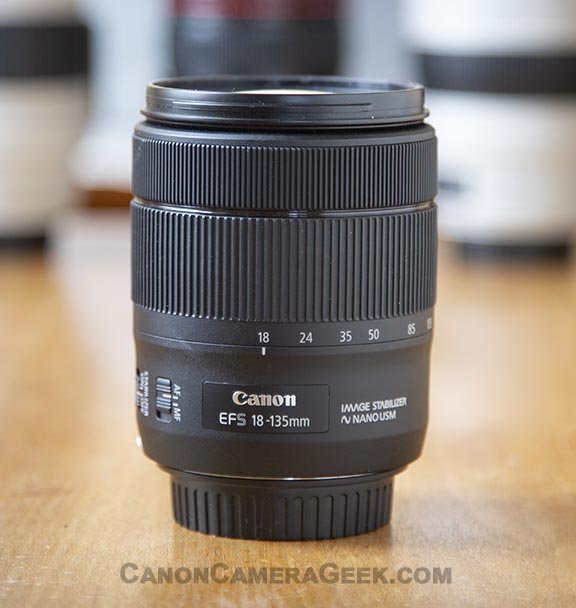 My Top 90D Lens Pick


There are three big reasons why I recommend this lens as my number one lens.
ZOOM RANGE. The 7.5x zoom gives you a huge variety of focal lengths to photograph just about any subject you want. At 18mm you'll be able to get really wide views for shooting landscapes or group photos indoors.
Zoom in all the way in to 135mm and you can photograph your kid playing soccer, a distant landmark, shoot headshots with intentionally blurred backgrounds, or get a tight photo of the birds at your bird feeder.
PRICE. I'm like you. I don't want to waste money on camera gear if it doesn't serve me well. You can spend a lot more one of one of the Pro Canon "L" zoom lenses, but it won't make you a better photographer.
LENS SIZE AND WEIGHT. Usually to to get decent telephoto reach with a lens, you've got to add a lot of physical length to get enough magnification. The 18-135 weighs only a little over a pound and is less than 4 inches long.
The 18-135mm stays on my Canon 90D almost all of the time for good reasons. Relatively to most Canon lenses, it's quite new. It was released in 2016, and has the most modern lens design to give you great quality, in a compact size, at a reasonable price. I used the 18-135mm on my Canon 70D exclusively before I upgraded to the 90D
You can shoot indoor group photos or outdoor wide angle landscapes at the 18mm focal length. At the 135mm setting you can photograph wildlife or try your hand at photographing birds in flight with the 10 frames-per-second that the 90D can achieve.
You can read my full review on the 18-135mm lens and see some sample photos here. You can check the current PRICE on Amazon. 
2. Canon 17-55mm f/2.8
Don't confuse this lens with the standard 18-55mm f/3.5-5.6 kit lens. There are several f/3.5-5.6 versions and an f/4.0-f/5.6 versions of the 18-55mm lens. This 17-55mm f/2.8 version of the lens is very unique because of its constant f/2.8 maximum aperture throughout its zoom range. That's very unusual for a Canon EF-S lens.
SPEED. Its maximum aperture of f/2.8 gives you the ability to shoot in low light situations without having to use a flash or jack up your ISO setting to high to get a proper exposure. Couple that with the 18-55mm f/2.8 large lens opening and a 3 stop IS image stabilization and you have a lot of flexibility for existing light photography.

DISTORTION. With its moderate zoom range, the 18-55mm lens does not have excessive barrel or pincushion distortion that often comes with those lenses that have longer zoom ranges.
If you are just upgrading from the 18-55mm f/3.5-5.6 kit lens, then the f/2.8 is not enough of an upgrade to get too excited about.
It's only shortfall is that the telephoto setting of 55mm does not give you a lot of magnification. Despite that, this is a very popular lens for good reason. It's a great alternative to the much slower 18-55 kit lenses. The wider aperture results in a somewhat bigger price tag too.

3. Canon 17-85mm f/4.5-5.6 IS USM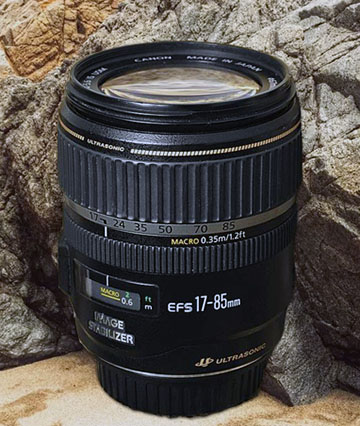 Canon 17-85mm USM


This is a great compromise that fits in between the two 90D lenses described above, the 18-135 and the 18-55 f/2.8.
Slightly smaller than the 18-135 lens, you can save a few hundred dollars if you choose the Canon EF-S 17-85mm f/4-5.6 IS USM lens.
ZOOM RANGE. Although it doesn't zoom as far as the 18-135, the Canon 17-85 still gives you a healthy 5X zoom range. That's plenty enough zoom from wide angle to telephoto to capture most subjects.
That extended zoom range is a 64% greater range than the 18-55. I wanted the extra reach that you get from the 18-135mm lens, so I have no personal experience with the 17-85 lens. You can read what other photographers think of the 17-85mm lens by reading the REVIEWS on Amazon.
IMAGE STABILIZATION. This lens is a third generation IS lens and gives you a full 3 f/stops of IS. This helps you get sharp photos while using slower shutter speeds.
That's the top three 90D lenses that I recommend without any hesitation. Now, we look at the next 3 lenses that are still good choices, but like most lenses, may have you accept a little compromise in performance.
good 90D Lenses
1. Canon ef-s 24mm f/2.8 STM
The thinnest and lightest lens of all the EF-S lenses that Canon makes, this lens is simply lots of fun to use. It reminds me of how I learned photography with a simple 50mm prime lens on my Minolta (now defunct) 35mm SLR.
It's low profile and relatively fast maximum aperture of f/2.8 make it perfect for shooting street photography with natural lighting. It's simple lens design gives you sharp images at its widest aperture.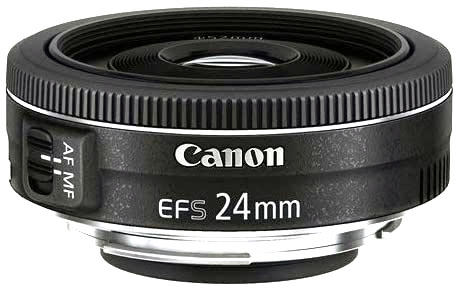 Canon EF-S Wide Angle 24mm f/2.8 lens


It's a lens without zooming and it may take a little while to get used to that, but there are advantages 
PRICE. The economics of the Canon EF-S 24mm lens is the biggest reason to consider ths lens for your 90D.  It's absurdly affordable to get a prime (NON-zooming) lens this sharp at this price. Check the current Amazon Price. 
EF-S 24MM SPECS. Minimum focusing distance of 6 inches. maximum magnification of x0.27. The 24mm focal length is equivalent to a 38mm focal length on a full frame camera
ALTERNATIVE: Consider the EF 40mm f/2.8. Like the 24mm lens above, it's also a thin "pancake" lens. The big difference is that it's an EF lens, not an EF-S lens. If you ever upgraded to a full frame Canon DSLR, it would fit,
2. Canon EF 24-105mm f/4.0 L
This is the only "L" lens I'm recommending for your 90D. I've used this lens more than any other lens in the last 10 years by far. The Canon 24-105 f/4.0 L gives you sharpness throughout its zoom range even wide open at f/4.0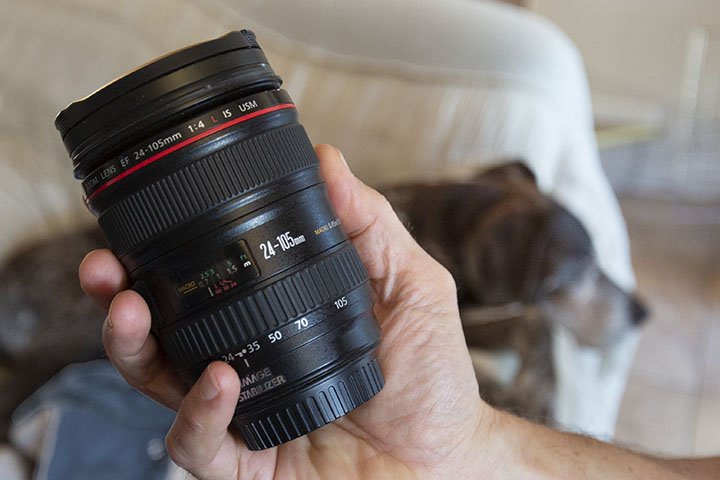 My heavily used Canon EF 24-105 f/4.0 L Lens


It's high price is the a drawback, but don't forget you can always get a used one in "like new" condition from KEH or eBay. Because of its popularity, there are plenty of pre-owned 24-105mm lenses available.

I choose this 24-105mm Canon over the popular 24-70mm f/2.8. That puts me in the minority, but I'll tell you why. I really like the extra magnification I get at 105mm versus only 70mm. That's just my personal bias. The extended reach of the 105 may not be important to you.
It's the perfect lens for portraits. You can shoot large group portraits, smaller family poses, full length individuals, as well as headshot portraits.
ALTERNATIVE 90D PORTRAIT LENS. If you want to get the sharpness and performance of one of Canon L lenses, this might be the one to get. If you're shooting with a 90D the crop sensor, using the 24-70mm f/2.8 will give you an equivalent angle of view as a 38-112 on a full frame camera.
Just like the 24-105mm lens, the 24-70 is plenty popular and you can get a good deal on a used one.
3. Canon 18-200mm f/3.5-5.6
Surprisingly enough, the Canon EF-S 18-200mm f/3.5-5.6 is the same length as the 18-135mm lens but only marginally thicker. If you absolutely insist on attaching just one lens to your 90D, the 18-200 might be the answer to your prayers.
The focal length range of this lens is nothing short of astounding for an EF-S lens. Canon does make superzoom "Bridge" Cameras with 50X zooms, where the sensors are quite small, and image quality isn't as paramount as it is for use DSLR shooters.
Speaking of image quality, in order to get all that zoom range jammed into an EF-S lens, compromises have to be made. The weak point  with the 18-200 is the significant barrel distortion you get, particularly at the wide angle focal lengths.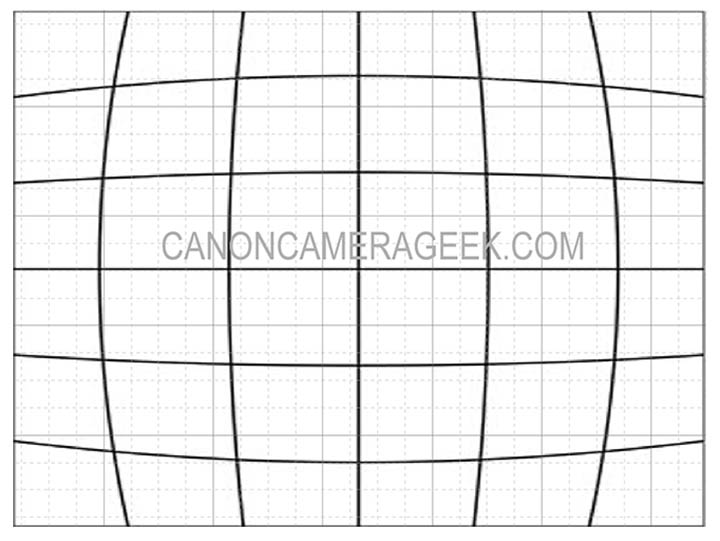 Typical lens barrel distortion from superzoom lenses.


Much of the barrel distortion, pincushion effect, and chromatic aberrations can be cleaned up with software, but you may not want to invest the time or energy with such pursuits.
The Canon 18-200mm is called the perfect travel lens by many for good reasons if you don't mind the compromises in image quality. The image quality (IQ) is good, not great with the 18-200 and that's why I kept it out of the "best lenses for your Canon 90D" category
SPECS. The 18-200 weighs about 1 1/3 pounds and it's 4 inches tall and 3 inches wide.
SPECIALTY lenses for your 90D
These final 3 recommended lenses for your 90D are great to use along with your kit lens. They'll all fit into your lens budget.
1. Canon EF-S 10-18
If you want to add shooting wide landscapes, this is the lens to add to your camera gear. Its super wide angle of coverage gives you the ability to include lots of scenery in your composition, have great depth of field, and travel lightly.

WHAT TO USE IT FOR. Before I got my 18-135, I used my 10-18 with my 90D for shooting my Canon Youtube videos. because you could hold it at arms length and have plenty of coverage. I also like to take it during my strenuous photo hikes where I want to minimize the weight of my gear. The Canon EF-S 10-18 only weighs 1/2 pound.
By nature, wide angle lenses tend to diminish blur from camera movement. Used along with image stabilization switched on, you can get sharp photos at really slow shutter speeds. It's also great to shoot very strong perspective photos where objects close to the camera are greatly emphasized.
2. Canon EF-S 55-250mm f/4.5-5.6
The EF-S 55-250mm lens is another great choice for a 2nd lens for your 90D. It pairs up perfectly with your existing 18-55mm kit lens to give you a combined 18-250mm coverage using only 2 lenses.
SPECS. The 55-250 lens is thin, with a diameter of only 2.8" and a length of 4 1/3 inches. The lens is light, coming in at 3/4 pound in weight.
3. Canon EF-S 60mm f/2.8macro
Most Canon macro lenses are made for the larger full frame Canon bodies. The 60mm EF-S is perfect for the smaller APS-C Canons like your 90D. It's less than 3 inches long and less than 3 inches wide, so it makes the grade for all the photographers like us who are following the trend of using smaller cameras and lenses.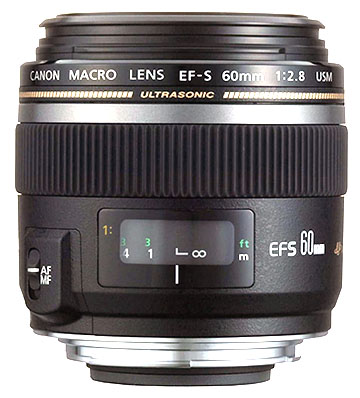 Canon EF-S 60mm
F/2.8 Macro Lens


CANON 60MM MACRO SPECS. You get good a solid macro magnification of 1x, a minimum focusing distance of 7.87" from your subject, and this lens only weighs 3/4 pound.

PORTRAITS. Moderate telephoto focal length lenses on crop cameras, like to 90D are good for portrait photography. 60mm is also a great lens for shooting small product photography.
Visit Amazon just to check out the current 60mm f/2.8 price.
Ef versus ef-S lenses FOR YOur 90D
The Canon 90D is a crop sensor camera and that means it accepts both EF and EF-S lenses. What's that mean? Here's my Youtube video (Shot with a EF-S 10-18 lens) explaining the difference.
That's good news for you. Canon manufactured 130,000,000 EF, EF-S, and Cinema lenses from 1987 to 2017. That gives you a lot of choices to pick the best one for your situation.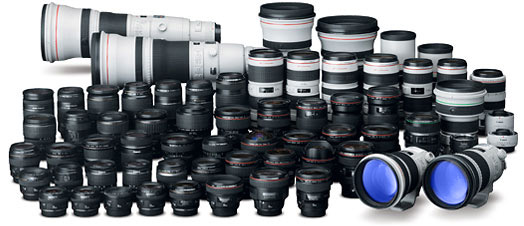 Dozens of Potential Lenses For Your 90D


final remarks - general purpose 90D lens
The Canon EF-S 18-135mm is the best lens for a 90D for several reasons. You get sharp photos and a reasonable price, packed into a small space, and capable of photographing a great range of subjects from very wide to strong telephoto.
I've included 8 alternatives 90D lenses because your shooting is different than mine and you have different Canon gear than I do. Take a quick review back at all 9 Canon lenses featured in this article and you're sure to be better prepared to make the best choice for the right lens for your 90D.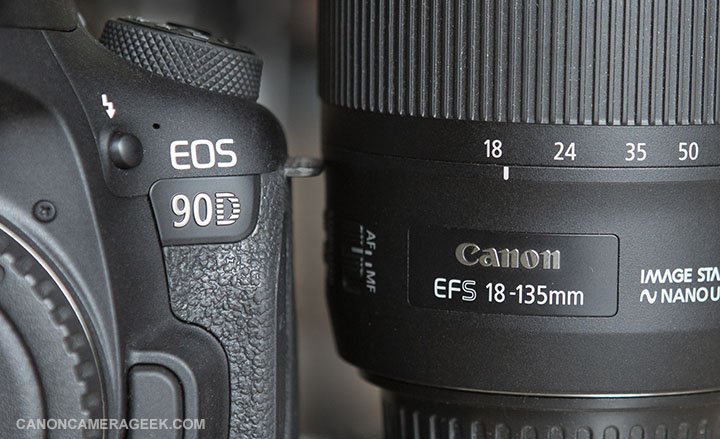 My Canon 90D with my 18-135mm lens


I don't know which lens you'll choose for your 90D. I do know that you and I both can take amazing photos with any one of the lenses I've described in this article.
As an Amazon affiliate Canon Camera Geek receives a small commission from qualifying purchases, at NO added cost to you.
Canon makes plenty of good lenses. The most important thing is how you decide to use them!
I hope you found this article useful. Feel free to enjoy more posts on other Canon lenses and on the 90D camera. You can use the search box below or scroll down to the related posts on this website.
Search for articles on this Site: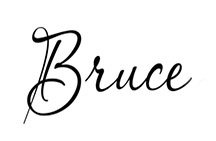 Bruce Lovelace is the publisher of Canon Camera Geek. Read more about him on the About Page. He also publishes how to articles and camera gear reviews at the Photography Tips website.
View some of Bruce's photos on Instagram  and Flickr.   Join the tribe of followers on YouTube. Bruce also runs photo workshops and provides 1 on 1 digital photography coaching.
---
---