10 IMPORTANT Canon Lens Accessories 

(which ones do you need?)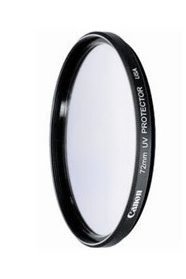 Must-Have
Canon Lens Accessory


Have you considered which Canon lens accessories are the right ones for you to get? This post covers 10 accessories you should consider getting for your Canon lens. Some lens gadgets will protect your investment, some with improve your photography, and others will expand your creativity. 
Based on your shooting habits and interests, you'll find some of the accessories for your Canon lenses worthless and others you should consider must have add ons.
Fortunately, most of important accessories for your lenses are very affordable and should fit into your camera equipment budget. Let's dive into numero uno. 

Canon Lens Accessories That Protect




There are four types of accessories that protect your Canon lens. Screw on lens filters, lens cases and pouches, camera bags, and lens hoods all protect your lenses in different ways.
1. UV Lens Filters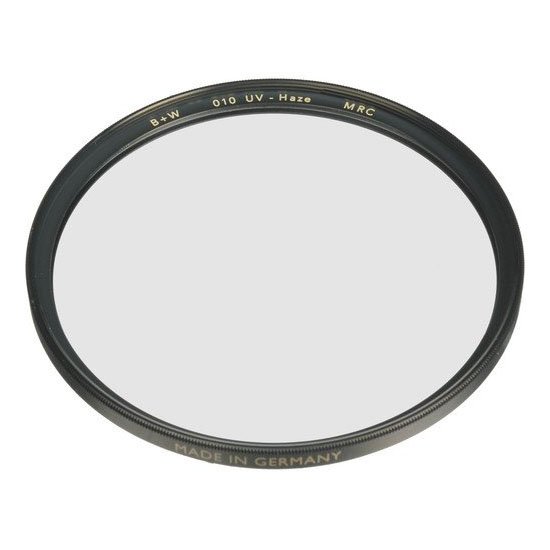 Lens Filter for Protection
You really must have a simple lens filter as the very first accessory to get for your valuable Canon lens. The front lens element is the single most likely part of your lens to become damaged without protection.
Multi-coated is a must-have feature for lens filters so that your image quality is not affected. Cheap filters will protect your lens, but without multi-coated surfaces, they'll cause all kinds of havoc on the quality of light that reaches your sensor.
There is a wide range of quality and price, so it's a good idea to read the reviews before you buy a specific filter. I purchased a lower quality filter once, and from that experience,I learned a lesson not to do it again.
MYTH: Lens filters protect your lens if you drop it. False!  It's actually been tested. What they do quite well is they protect the front lens surface from scratches, dirt, water droplets, and smudges.
2. camera cases protect your lens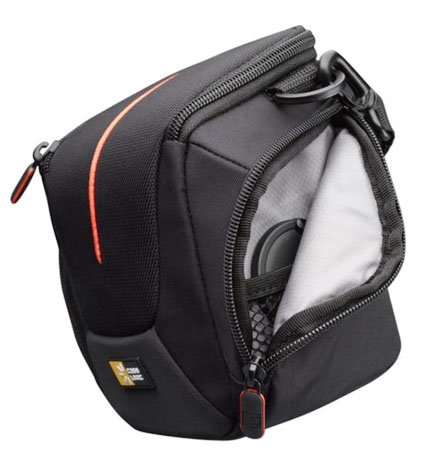 The basic camera bag is the best overall protector of your Canon lens. It will protect several lenses at once if you have dividers to provide cushion between your lenses and your camera body.
Fortunately, there are several different types of camera bags, so you're sure to get one that fits your  specific Canon equipment and style of photography.
3. Lens Case or Pouch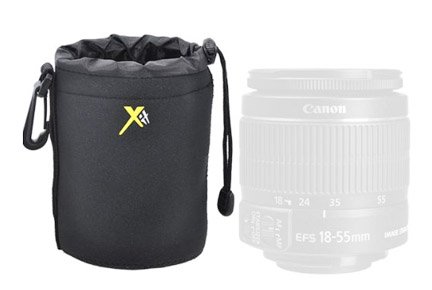 If you shoot with a DSLR it's likely that you have more than one lens. It's important to protect your lens when it's not attached to your camera. If you have a genuine camera bag with dividers, you simply don't need an individual lens case or pouch.
When would you need a lens pouch? I've occasionally used lens pouches while traveling with more than what will fit in my travel camera bag. I needed the extra protection from the padded lens pouch for the lens that was packed in my luggage suitcase.
I have lense cases for my telephoto lenses and they are accessories that I'm glad to have. They protect my Canon 100-1400 IS II and my Canon 70-200mm f/2.8 nicely when I've got my smaller lenses packed in my shoulder bag.
But there may be times when you aren't going to carry your whole case or you want extra protection. The most important thing is to do if you are getting a pouch or individual lens case is to get the exact right size for your particular lens. If it's too large your lens will bounce around. If it's too snug, it's a hassle to retrieve it quickly when you want to use it.
Lens Accessories that Change the Lens's Performance




4. Canon Lens Hoods purpose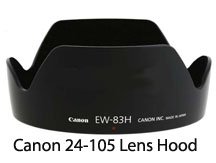 Lens hoods offer protection to the front of your lens, although the primary role of the lens hood is to improve image quality by reducing lens flare from stray light sources. They can be especially valuable when you're shooting toward the sun.
The petal shaped hood is designed to work with zoom lenses and provides less flare protection from light at the corners of your composition.
Unlike lens filters, they can give you SOME protection from dropping your lens. I've been luck twice in that department, where I've dropped lenses, with lens hoods attached, without damage. I don't recommend you test this lens accessory's effectiveness at protection of your lens.
5. canon lens Polarizing Filter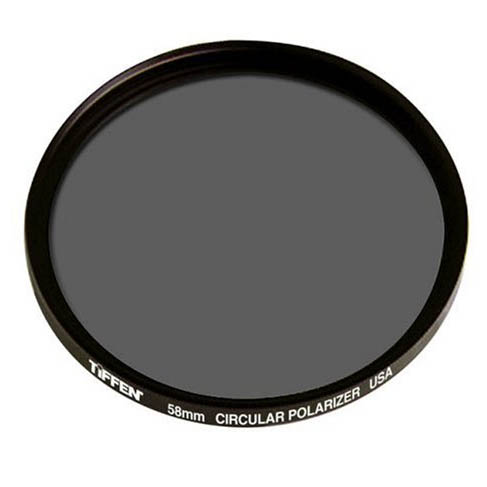 Polarizing filter


Polarizer filters can darken, skies, increase saturation and reduce surface glare. Make sure you get one that is circular, meaning that you can rotate the filter, without unscrewing it, to adjust the amount of effect it has on the scene in front of you.
It makes a dramatic difference, depending on the direction of the light and your what your subject is. In the photo below, adding the filter to my lens reduced the reflection of the sky and gave me a view of the pond below its surface.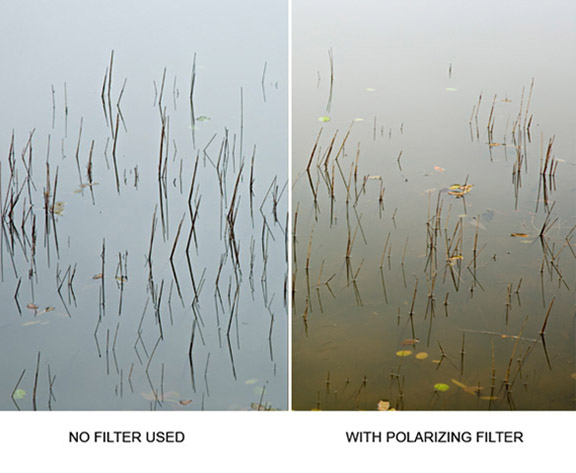 Screw on a polarizing filter in your outdoor shots that include foliage and areas of blue sky. 
One warning. With super wide angle lenses, polarizers will cause an uneven darkening of the sky, depending on the angle of the light and the width of the view through your lens. Here's a post with additional tips for using polarizing filters on your Canon lenses.
6. NEUTRAL density filters for your canon lens
Neutral density filters reduce the amount of light that reaches your Canon's sensor without changing the color balance. They give you the ability to set your lens to larger apertures and set your camera to slower shutter speeds.
Neutral density filters are a great accessory to use on your Canon lens to boost your creativity. Video shooters often use ND filters to facilitate using large apertures to limit the depth of field when shooting in bright situations.
Landscape enthusiasts, like me, use ND filters on my lens to give me nice long exposure times for intentionally blurring flowing water.
Neutral density (ND) filters let you use long exposure times for special effects. The most popular technique is to use this accessory to create smooth, creamy motion blur when photographing waterfalls.
7. canon TeleConverters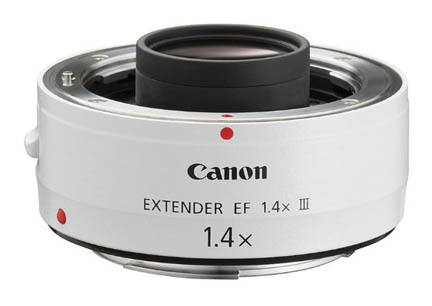 Canon teleconverter 1.4x II
Teleconverters go between your Canon camera and the lens. They multiply your focal length by either 1.4x or 2.0x.
They are a great way to add to your lens's magnification of your subject.
They give you the ability to have more zoom power without having to purchase or carry an additional long and heavy telephoto lens.
 8. Canon lens Extension Tubes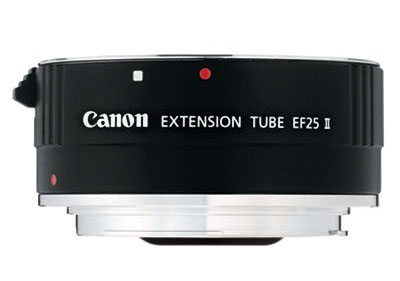 Canon extension tube
Extension Tubes also attach between your lens and your camera. They shorten the close-focusing ability of any lens. These Canon lens accessories turn a regular lens into a macro lens at a very affordable price.
You can buy more affordable Canon knock-offs but sometimes you may lose communication between your camera and your lens.
Extension tubes for your Canon lenses are often sold in sets of 3 with varying lengths. I usually combine my extension tubes with my 85mm f/1.8 lens and use my favorite macro photography setup, although they'd work well with almost all of the Canon lenses on the market. One exception: I don't recommend extension tubes as an accessory for my new RF 100mm f/2.8 macro lens. Here's why.

For the close up photo of the pills and vitamins above, I used a Canon 5D Mark III camera body and my 85mm prime lens, attached together with all 3 accessory extension tubes.
Usual and Unusual Lens Accessories




9. Adapters, Coupling and Reversing Rings
LENS ADAPTERS. Attached to your camera and let you use a lens that was designed for a different camera brand.  If you have lenses from Nikon and you now shoot with a Canon, you're in luck. Coupling rings let you stack lenses together for super-close macro photography.
One of the more recent  adapters to explode on the scend is for adapting EF and EF-S lenses to the rapidly growing mirrorless R series of  full frame Canon cameras. Here's my comlted guide to picking the right EF-EOS R Adapter.

End-to-end lenses joined by coupling rings


REVERSING RINGS give you the ability to mount your lens backwards, another cheap way to play around with macro.  The big limitation:  you've disconnected the electronics to let your lens and camera communicate.
10. Lens Cleaning Accessories for your canon
Dirty lenses and filters will destroy the quality of your photos.  An easy and safe way to keep your optics clean is vital. I use the pre-moistened lens tissues more than any other lens cleaning method, but there are 2 others you should consider.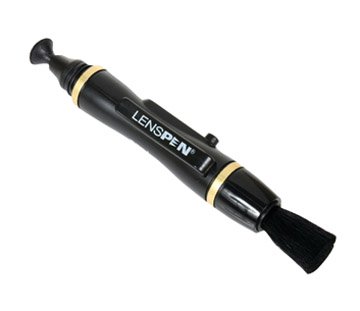 Lens Pen


Easy to take anywhere, the LensPen is a highly rated and a top selling lens accessory, mostly because it is so convenient to use. You brush away any loose particles first with the brush, then use the dust and grease sucking end to clean your lens.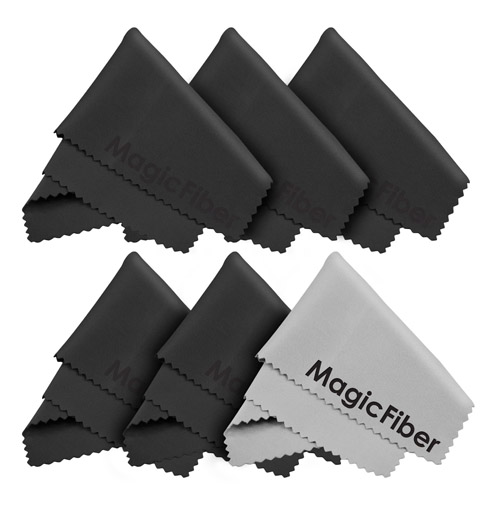 Lens Cleaning Cloth


This is likely the highest rated, top-selling product I've ever seen rated on Amazon. Provided your lens is only marginally in need of a cleaning, you can get several uses out of each lens cleaning cloth. I use my lens cleaning cost when the pre-moistened lens tissues leave a little too much moisture on my lens, or if I'm getting raindrops or snowflakes off my lens filter.
As an Amazon affiliate Canon Camera Geek receives a small commission from qualifying purchases, at NO added cost to you.
No matter what Canon lens accessories you take advantage of, celebrate! It's such a great time to have an interest in Canon photography.

Have a blast. Shoot a Canon!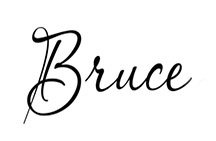 Bruce Lovelace is the publisher of Canon Camera Geek. Read more about him on the About Page. He also publishes how to articles and camera gear reviews at the Photography Tips website.
View some of Bruce's photos on Instagram  and Flickr.   Join the tribe of followers on YouTube. Bruce also runs photo workshops and provides 1 on 1 digital photography coaching.
---
---
---