Canon EF-EOS R Adapter
Is It Worth The Money
You've got your Canon mirrorless R camera. But now, about that EF-EOS R adapter. You' re wondering how it works and you may have heard that there are three different versions of the adapter. Fortunately, they all enable you to use both your EF and EF-S lenses on your Canon mirrorless R camera.
The question is  which adapter should you get? There is the basic no frill adapter. Secondly, there's the adapter with an added control ring. And finally, there's the specialty version that includes a slide-in filter feature.
This post will focus on the control ring adapter and whether it's worth an extra $100.
Canon EOS R Adapter With Control Ring


Following my usual paralysis-by-over-analysis mode, it took me a long time to take the plunge and purchase my first mirrorless Canon, the EOS R, and the control ring adapter. Here's my quick summary based on just the three weeks I've used my adapter so far.
The  EF-EOS R control ring adapter is worth the extra $100 over the standard adapter. The control ring enables you to make faster camera settings adjustments without moving your eye away from the viewfinder.
The EF-EOS R adapter can be set to control any one of 8 different camera settings with a simple rotation of the control ring using the photographer's thumb and finger. 
I like to adjust camera settings as I shoot and the control ring lets me do that in a variety of ways.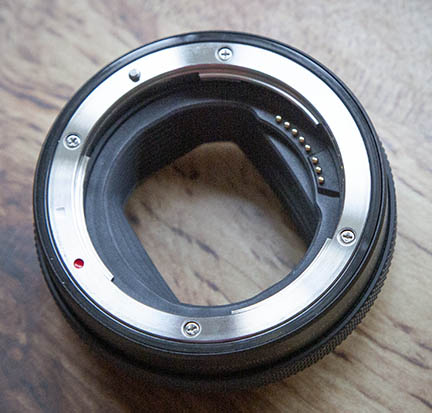 Canon Control Ring Mount Adapter EF-EOS R


Disadvantages Of Buying an EF-EOS R Adapter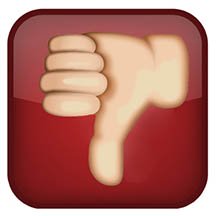 There are three main negatives of buying one of these adapters. One downside is financial and the other two downsides are physical.
PRICE. At the time of this post the basic adapter is selling for $99 and the control ring adapter is selling for $199. Some will consider all of them as overpriced. They are empty tubes with no optics. I understand they are made by Canon, using the best materials, using the utmost precision to work flawlessly, and maintain perfect communication between camera and lens.
You can justify buying one, like I did, by doing a cost per year average. Figuring you only use it for for just 5 years, the cost of the control ring adapter averages just $40 (200 divided by 5)  for an entire year of use.
SIZE. One of the desirable features of switching to a mirrorless camera system is reduction in size and weight of your equipment. The adapter weighs in at only 4.6 ounces, but also adds an addition 28mm to the length of your lens.
SPEED. If you shoot with more than one lens or with more than one camera, you may be slowed down a bit when you have to attach or detach the adapter to the lens or to the camera. 
advantages Of Buying an EF-EOS R Adapter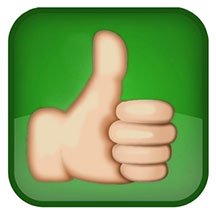 There are four main positives of buying a EOS R adapter.
VERSATILITY. You can use ANY of the EF and EF-S lenses that are compatible with Canon DSLRs. Whether you already own a few Canon lenses, or want to buy new, or you're considering buying pre-owned, you have a huge selection of lenses to choose from.
IMAGE QUALITY. Unlike tele-extenders, there is absolutely no negative impact on the quality of the photographs you take when using the adapter. It has no optical elements.
OPTIONS. The adapter comes in three different versions. The basic option is just the lens adapter. The option I chose is the adapter with the control ring. The third version is the priciest has slide in filters.
MONEY. You save a ton of money because you don't have to buy one of the new RF lenses to use on whatever Canon R series of mirrorless cameras you prefer to use.
 Control Ring EF-EOS R Adapter Video
As soon as I got my adapter, I played around with it and then shot a quick video.
It's an extra $100 to get the EF to mirrorless lens adapter that has the control ring 

The EOS R adapter is great because it makes both EF-S and EF lenses compatible with the newer Canon full frame R bodies.  Here's the full post on Lenses for Canon Mirrorless Cameras.
Canon R and EOS-EF R Adapter With Control Ring


Though it costs about $100 more than the Canon Mount Adapter EF-EOS R, for me it is well worth it for the capabilities that the control ring provides. The build quality of the adapter is also high! It fits snugly. There is no movement between the adapter and the camera or the adapter and the lens.
As an Amazon affiliate Canon Camera Geek receives a small commission from qualifying purchases, at NO added cost to you.
The EF-EOS R and Image quality
One of the early questions newbie Canon mirrorless camera shooters want to know involves image quality. There's been a debate for many years when it comes to tele-extenders, which have a similar built accept for one major difference.
You want to know if there is a loss in image quality when you use the EF-EOS R adapter, so here is the answer.
There is no distortion, reduced sharpness, or loss of image quality when using the EF-EOS R adapter to fit an EF or EF-S lens to a mirrorless "R" camera body.
The EF lens to mirrorless R camera adapters have no optical elements. They are empty 24mm tubes with a full set of 12 electrical contacts to provide communication between the Canon lenses and the R cameras.  
EF-EOS R Adapter comparison
Here is a table comparing the different options when purchasing the EF-EOS R adapter. They are in order of cheapest to most expensive and compare both the weight differences as well as the differences in features.  You can see the real time price comparisons by clicking on the "Check Price."
As an Amazon affiliate Canon Camera Geek receives a small commission from qualifying purchases, at NO added cost to you.
| | | | |
| --- | --- | --- | --- |
| ADAPTER VERSION | WEIGHT | FEATURES | PRICE |
| 1. Basic Adapter | 3.9 Ounce | Most affordable adapter. Fully compatible with no degradation in image quality when mounting any of EF or EF-S lenses. | Check Price |
| 2. With Control Ring | 4.6 Ounce | Control ring can be set to adjust a multiple number of camera settings by rotating the ring as you shoot. You'll see the changes while looking through the viewfinder or at the LCD screen as you adjust the ring. | Check Price |
| 3. Drop-in filter drawer | 4.3 Ounce | This is the priciest option. You can get this adapter as a kit with a circular polarizing filter, variable neutral density filter or both. | Check Price |
All three versions of the EF-EOS R adapter have 8 electrical contacts on the lens side and 12 electrical contacts on the camera body side.
Stay inspired with your photography and shoot a Canon!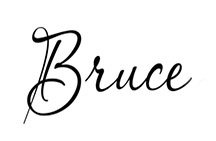 Bruce Lovelace is the publisher of Canon Camera Geek. Read more about him on the About Page. He also publishes how to articles and camera gear reviews at the Photography Tips website.
View some of Bruce's photos on Instagram  and Flickr.   Join the tribe of followers on YouTube. Bruce also runs photo workshops and provides 1 on 1 digital photography coaching.
---
---