Canon Digital Camera Bag Advice
You can get some valuable canon digital camera bag advice from me because I've used probably used about a dozen or more camera bags over the last 40 years.
I currently have three bags, made by Tamrac,  Domke, and  Lowepro. No Canon Bags, you ask?  Nope, not one. I didn't become a Canon shooter until photography went digital and that was long after I turned into a shooting pro photographer.
Only the last one, the Lowepro was purchased after I became the Canon Camera Geek. I was at B+H Photo in New York City after a photography trade show and wanted to upgrade from my oldest film camera bag. The Lowepro was a high-end pro bag and a great fit for my menagerie of accessories.
Now I am in a detailed search for the perfect hiking, backpacking, sling, bag combination of features and have learned a lot more about equipment bags and backpacks from my research.
4 Quick Camera Bag Buying Tips
The four steps, in the order you should use them, are:
1. Determine your current and near future camera bag capacity need
Make a written list, even if it is short, of everything you will want to include in your bag. Having it visually in front of you gives your mind the advantage of seeing it all at once and evaluating.
The add any accessories or cameras that you may want to add in the near future. The most common complaint about camera bags is that they are too small.
2. Pick Your Camera Bag Style
Here are the 3 contenders for camera bags you should consider. Other that bags specifically designed for air travel, you can narrow down to these 3. If you want your laptop or table computer to fit, you'll want to narrow your search to just the backpack style of Canon camera bags.
Canon Backpack or shoulder bag. Sling bag or traditional. These are only three of the many contrasting formats of camera and accessory bags you can choose from.
3. Figure Your Gadget Bag Budget
This is often where most people start.  Even if it's in the back of their mind, most photographers have a comfort number that they are willing to go up to. Write down a target number as well as an absolute maximum number that you might be willing to go to if you find your "ultimate" camera bag.
If you are only an occasional user, then it's okay to go cheap. Just remember you often get what you pay for.
If you're on a super tight budget, you'll be looking at this type of budge bag for your Canon gear.
Basic Shoulder Bag
About $20


If you're looking for nothing but the best quality and function, you'll be looking at bags in this price range.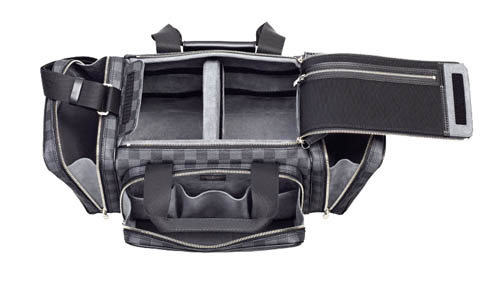 Designer Camera Bag
$Thousands


4. Study the Camera Bag Reviews
The best way to evaluate any product is certainly to try it out yourself.  Great return policies by on-line retailers make it a fairly low risk situation. Also very valuable and the way I gather and digest product information is to decipher the reviews and opinions of fellow photographers who have similar photographic needs as me.
I use Amazon extensively because they are so incredibly big.  Yes, they have great selection on all kinds of photography equipment (and everything else in the world). But more importantly, it is a great place to read the camera bag reviews of customers who have already invested their money and their time on a large scale.
Seriously, can you think of a better place to get good canon digital camera bag advice but from those who have boldly gone before you, purchased a product, used it and written their opinions?
As an example look at this camera bag comparison:
As an Amazon affiliate Canon Camera Geek receives a small commission from qualifying purchases, at NO added cost to you.
Similar budget. Both have a ton of reviews because so many people have purchased. Very different capacities and uses.
Canon Digital Camera Bag Advice Conclusion
Although this site is all about Canon Cameras and Canon Camera accessories, I think it's important for you to choose the right gadget bag for the right reason.
I am a fan of Canon accessories and cameras in general, but I don't blindly buy only gadgets made by Canon. I also don't waste time participating in the overblown Canon Vs. Nikon debate. (accept with my Nikon-shooting friends)
This canon digital camera bag advice is good for any accessory, not just photography gear made by Canon.
Have a blast......shoot your Canon!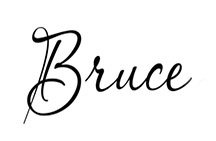 Bruce Lovelace is the publisher of Canon Camera Geek. Read more about him on the About Page. He also publishes how to articles and camera gear reviews at the Photography Tips website.
View some of Bruce's photos on Instagram  and Flickr.   Join the tribe of followers on YouTube. Bruce also runs photo workshops and provides 1 on 1 digital photography coaching.
---
All Accessories for Canon Cameras
---