Canon Speedlite 600EX-RT Flash
So, you're checking out the good and the bad of the Canon Speedlite 600EX-RT. This post covers my first impression of the 600EX-RT Flash. You'll get the specs and the differences between it and the 580EX II.
I wanted to have another full-power backup other than my Speedlite 430EX.
I'll give an in-depth review of this speedlite when I get a chance to play around with it a lot more. It start  It's only slightly larger than the Canon Speedlite 580EX II. 
This Canon speedlite can work either as a master or a slave flash unit-that's a great feature-but, let's start with the specs.
Canon 600EX-RT  basic specs
| | |
| --- | --- |
| GUIDE NUMBER | 197 (ISO 100) |
| BATTERIES | 4 AA |
| NUMBER OF FLASHES | 100-700 |
| RECYCLE TIME | 0.1 - 5.5 Seconds |
| ZOOM RANGE | 20-200mm |
Canon 600EX-RT  physical  specs
| | |
| --- | --- |
| WIDTH | 3.1 Inches |
| HEIGHT | 5.6 Inches |
| DEPTH | 4.9 Inches |
| WEIGHT | 15 Ounces (Almost 1 Pound) |
Canon 600EX-RT  extra features specs
| | |
| --- | --- |
| OPTIONAL POWER | Canon CP-E4 Compact Battery Pack (8 AA Batteries) |
| OPTIONAL POWER | Quantum Turbo Battery Pack |
| WIRELESS TRIGGER | Optical and Radio |
| ENVIRONMENT | Dust and Water Resistant |
Canon speedlite 600EX-RT positives
Here are the initial advantages of the 600EX-RT that stand out to me right away.
It's weatherproof. So you can shoot in bad weather or close to water or dusty conditions.  
You can get real fancy with multiple light set-ups. That's a good thing. It's integrated with radio-frequency triggering. That's a great thing and Canon was overdue to move its Speedlites over to  radio triggers. IR trigger is out of date in my opinion.
An adapter for two included color filters to help match color temperature to the existing light conditions. Clear LCD display is easier to read, especially for us "old guys."  
When you set one unit as the slave, its screen turns orange and the master flash is green. That makes it easy to tell which is master and which is slave.

The flash head is good for angle of view coverage for 20-200mm zoom lenses.
Full 180-Degree Swivel in Each Direction.  Many photographers feel that this is a design flaw in previous Canon Speedlite models.  The ability to rotate 180 degrees in either directions adds up to a 360 degree rotation.
That essentially allows you to use bounce lighting no matter where your wall or ceiling or other reflecting surface is.
Despite the incorrect grumblings, the Canon 600EX-RT is backwards compatible and can work with IR (Infrared) systems.  The 600EX-RT manual gives adequate instructions.
Canon speedlite 600EX-RT negatives
There was a "bug" with the Canon 5D Mark III and 600ex-rt combination at the original time of this writing way back in 2013.  

When the AF assist beam is enabled, the autofocus slows down.  I am sure this will be addressed in a firmware update soon-DONE.
With multi-flash set-ups, this flash is really best used only with the more recently made Canon cameras to take full advantage of all it has to offer.
If you are interested in using a remote transmitter you need the Canon Speedlite Transmitter ST-E3-RT.   It has the RT (Radio Transmitter) system that is  compatible with the Canon Speedlite 600EX-RT.
photos of the 600EX-RT
speedlite 580EX II Versus Speedlite 600EX-RT LCD screen
Here's a photo adapted from the video below that compares the size and font of the LCD screens of the 580EX II and the 600EX-RT. Rather than just fixed letters or symbols, the 600EX-RT LCD screen uses individual changing pixels.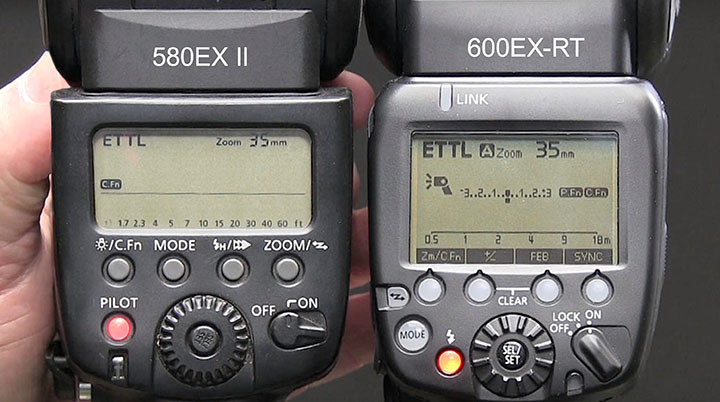 Look at the difference in font size too


The LCD screen on the 600EX-RT is much easier to read than the screen on the 580EX-RT. That's a big bonus for those of us who are getting older.
The interface is different on the 600EX-RT. Like driving a new car, it feels a little awkward at first, but once you're accustomed to using it, you feel that the new one is so much better.
How to use the canon speedlite 600EX-RT
You're wondering how to use the 600EX-RT. Like any other electronic device, there is a learning curve to overcome. I'd recommend you play around with it as much as possible. I've found mine to be both capable and more reliable than my 580EX II.
The best way to learn how to use it, is to become familiar with the menu on the flash. Like me, since your interested in photography-you're probably a visual learner. Watching the following Canon video will give you a much better understanding of how to sync it and how to reset it first for NON-wireless use and then wireless use.
More Canon Speedlites
I'll give Canon credit for offering a wide variety of Speedlites with different sizes and power capacities. Being the Canon Geek, at the time of this updated post I'm guilty of owning a 600EX-RT. an original 580EX, an original 430EX, and two 270EX II,
---
The difference Between the Speedlite 600EX-RT and Speedlite 600EX-RT II
If you do any faster frame rate photography, you'll want to get the newer Canon speedlite 600EX-RT II rather than the 60EX-RT first edition. The upgraded speedlite has better heat dissipation.
The 600EX-RT II was designed with improved firing algorithms and has better continuous flash firing times by up to 1.5 times with AA batteries installed. With an external power source like the Quantum Turbo III or CP-E4N battery, you get double (2x) speed capacity.
If you do a price search, you'll find out that the 600EX-RT is $50.00 less than the 600EX-RT II. both flashes are fully compatible and are more reliable than getting the Godox, Yongnuo, or other 3rd party knock-offs of the 600EX-RT and 600EX-RT III.
I hope this post was helpful, See additional speedlite posts below my signature. Have a blast. Shoot your Canon!
As an Amazon affiliate Canon Camera Geek receives a small commission from qualifying purchases, at NO added cost to you.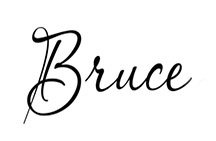 Bruce Lovelace is the publisher of Canon Camera Geek. Read more about him on the About Page. He also publishes how to articles and camera gear reviews at the Photography Tips website.
View some of Bruce's photos on Instagram  and Flickr.   Join the tribe of followers on YouTube. Bruce also runs photo workshops and provides 1 on 1 digital photography coaching.
---
Go to All Accessories for Canon

Back to Canon Camera Geek Start Page
---