Canon Speedlite Transmitter ST-E3-RT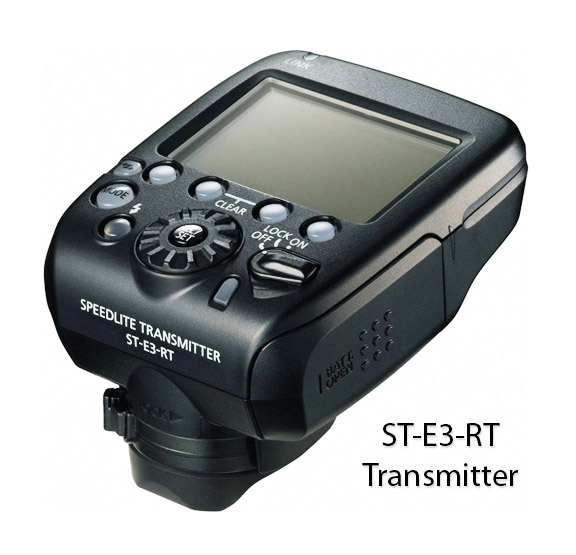 Finally with the arrival of the Speedlite Transmitter ST-E3-RT,  Canon has upgraded its offerings to include a radio speedlite trigger.
But, we need to back up before we go on. You need to know what does a Canon Speedlite Transmitter do.
---
The ST-E3-RT uses 2-way wireless radio for improved communication among the master (sending) Canon Speedlite flash and slave (receiving) Speedlite flash units up to 98.4 feet. This enables you to use one or more flashed for more flattering lighting.
Canon was overdue to take advantage of the superior technology of radio technology and now it's available.

One transmitter can control up to 5 groups of flashes (or 15 separate flashes) and has 8 types of custom functions. That includes controlling the light ratio in half-stop increments up to a ratio of 8 : 1.
The LCD screen with back-lighting control is a bright dot matrix display that gives you all the information you could possibly need.
You can adjust the LCD screen to 5 different levels of contrast.
You can set the background color of the screen to green or Amber if it is set as the master unit.
Canon Speedlite Transmitter ST-E3-RT specs
It has almost a 100 foot range with 360 degree coverage. This supports E-TTL II (evaluative through the lens) metering as well as manual and strobe flash.
The ST-E3-RT works with the Canon Speedlite 600EX-RT.  It has all of the same control functions as a 600EX-RT, except of course the flash itself.
This photo shows you the transmitter mounted on top of a Canon 5D Mark III.
What I like about these speedlite transmitters is how light  and small they are. I have had a Canon Speedlite Transmitter ST-E2 for many years now and your camera is still light and easy to handle with the transmitter attached. See my full post on the ST-E2.
I also like the fact that you can power this accessory with with two AA batteries.
The RT (Radio Transmitter) system is almost a necessity when you are shooting with speedlites inside softboxes or other similar systems where direct line-of-site is interrupted. This transmitter also has the same dust and water resistance that has been built into the Canon EOS-1D series of cameras.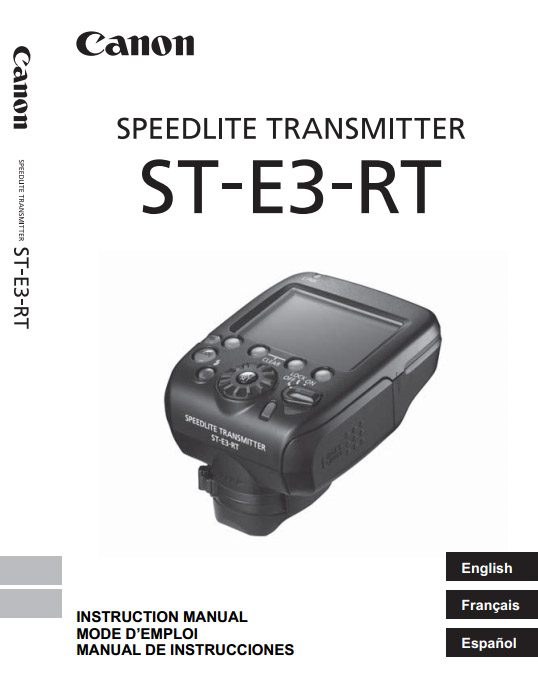 You can get more insightful information about this Canon accessory by reading the Speedlite Transmitter ST-E3-RT Speedlite Manual pdf.
There are rumors that Canon will be announcing replacement flash for the IR (infrared) triggered Canon Speedlight 430EX II. with RT- Radio Transmitter control.
Stay inspired, shoot your Canon.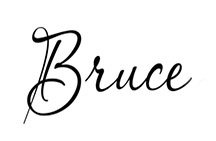 Bruce Lovelace is the publisher of Canon Camera Geek. Read more about him on the About Page. He also publishes how to articles and camera gear reviews at the Photography Tips website.
View some of Bruce's photos on Instagram  and Flickr.   Join the tribe of followers on YouTube. Bruce also runs photo workshops and provides 1 on 1 digital photography coaching.
Please consider using one of the retailers below when you make your purchase.  It helps me keep the Canon Geek site going and it cost you NOTHING.

---