Best Canon Speedlite Accessory

(7 flash IMPROVERS)
What is the best canon speedlite accessory? Whether you own one of the Speedlites yourself or you're shopping for a gift for someone special, there are some great choices for improve your flash photography.
This post will give you some great ideas on how you can enhance your Speedlite photographs. Here's a list of the top 7 Speedlite accessories to consider.
TABLE OF SPEEDLITE ACCESSORIES
| | | |
| --- | --- | --- |
| ACCESSORY | BENEFIT | PRICE RANGE |
| DOME | Scatters light in all directions | $7-50 |
| HOT SHOE CORD | Add directional lighting options | $10-36 |
| MINI SOFT BOX | Softens and broadens Speedlite flash | $10-80 |
| EXTERNAL BATTERY | Faster recycle and much larger capacity | $35-625 |
| FLASH BENDER | Adjustable direction of bounced lighting | $11-30 |
| FLASH EXTENDER | Boosts the distance of your flash's reach | $9-35 |
1. speedlite dome
The dome is the best Speedlite accessory if you want simplicity and affordability as the two most important features to modify and improve the quality of your flash lighting.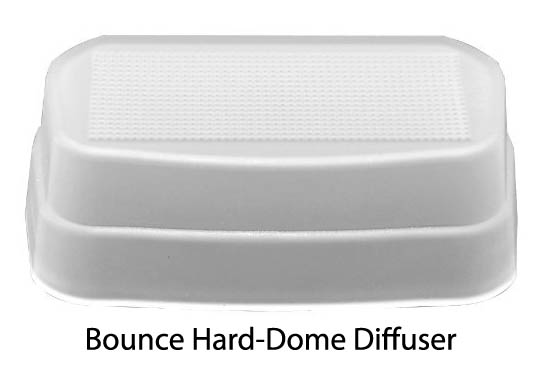 The number 1 complaint that comes along with these lighting accessories has to do with getting the right size. If you choose one that fits your flash well, diffusing domes are easy to add and remove from the top of your Speedlite.
Secondly, they diffuse the light from your Speedlite in all directions. That's not always a bad thing, but you sometimes lose a lot of the light by having it going in directions that don't luminate your subject. No get me wrong, they're still good in some situations, especially when walls or ceiling are available for some of the light to be directed at your subject.
As an Amazon affiliate Canon Camera Geek receives a small commission from qualifying purchases, at NO added cost to you.
CHECK PRICE on Amazon.
2. hot shoe cord
Don't limit the direction of flash to come directly from its normal position to the hot shoe of your camera. You can bring out textures and physical features of any subject by getting your flash off your camera's hot shoe.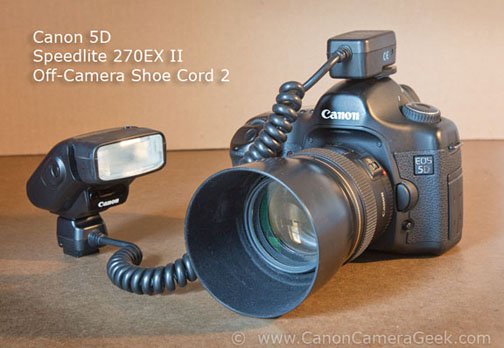 I use my hot shoe cord to change the angle of my Speedlite


This is a must have accessory if you plan on using one of the flash brackets-see accessory #7- where your flash won't be mounted directly on your camera's hot shoe.
Canon makes these flash extension cords, but you can save money by getting one from a 3rd party. Compatibility is not an issue, but make sure the one you get is high quality with positive reviews from buyers.
CHECK PRICE on Amazon.
3. Speedlite Soft Box
This is the Speedlite accessory that will give you the softest light possible when you can't use bouncing the light as a technique. When they're no light bouncing surfaces nearby at all, this is my top Speedlite gadget to use for softening the light on my subject.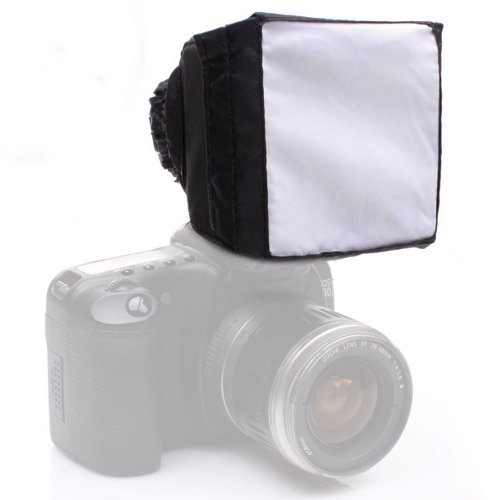 Speedlite Soft Box


The small flashgun soft boxes provide a nice softening effect, particularly for close objects. I like to use mine for close objects and macro photography. For a look at a comparison of diffusing and bouncing light modifiers for your Speedlite, read my article here: How to soften the light from your Speedlite.
CHECK BEST RATED SOFT BOX  on Amazon.
4. External Battery for the "Pro" Canon Speedlites
Some would argue that the best Canon Speedlite Accessory for the pro Speedlites is a good external battery pack. I use my Turbo 3 battery almost every single time I use either my 580EX  or my 600EX-RT.
I can't stand waiting for what seems like an eternity for a flash to re-power itself after a photo has been taken. Your power recycle becomes quick as a cat and you can shoot full power flashes, one right after another when you have an external battery for your Canon Speedlite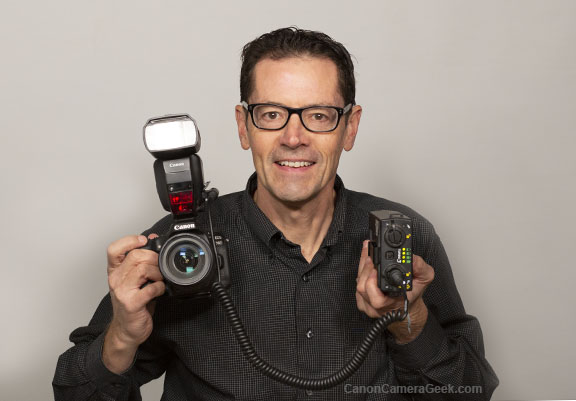 "Me and My Turbo 3"
Canon 90D, 600EX-RT Speedlite, Power Cord, and Turbo 3 Battery


The more powerful Canon Speedlites, like the 580EX, 580EX-II, and 600EX-RT are designed with the capacity for shooting rapidly and extended use. Relying on just 4 AA batteries limits your flash gun to slower recycle times as well as limited battery life. 
That becomes real important if you are the hired photographer for an event and you need quick re-cycle times so that you don't miss one of those special moments.
CHECK PRICE on Amazon.
5. Flash Bender
Flash benders have a little more flexibility than the typical bounce card that attaches to your Canon Speedlite.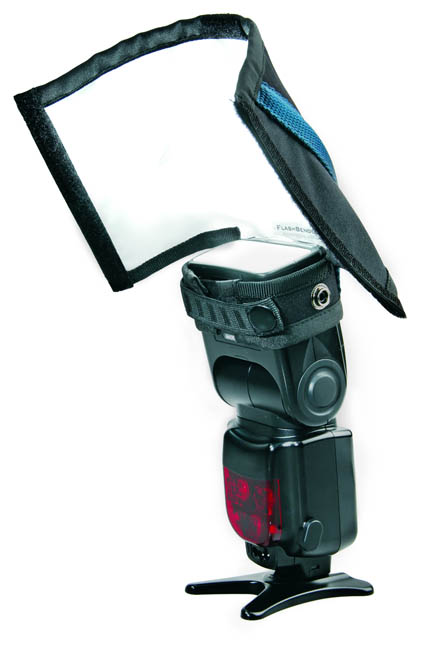 Speedlite Flash Bender


Also an easy accessory to carry, these reflection panels can be attached partly or fully to either side of your flash gun to for specific control of the light's direction.
CHECK PRICE on Amazon. 
6. How to Extend the Range of Your Canon Flash
There are a number of gadgets available to boost the reach of your speedlite. They all use a lens to narrow the beam of light and extend the range of your speedlite. These are great for photographing critters that you can't get close too under darker conditions.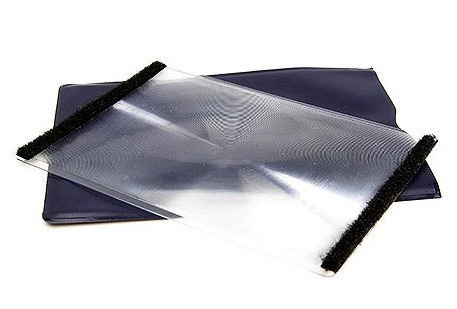 Folds Flat


These accessories are made of lightweight materials, can fold down compactly for easy carrying and have several advantages. They're very popular with wildlife and bird photographers.

They increase light output without requiring batteries.  
They don't interfere with your automated exposure.
You can achieve faster flash recycle times in certain situations.
You can save on battery consumption.
CHECK PRICES on Amazon.
7. Speedlite brackets  
There are 2 drawbacks that can occur when flashes are positioned close to the camera lens. Doing so can produce harsh shadows directly on the background behind your subject and sometimes can produce those scary red-eye reflections.  Rotating flash brackets are an accessory for your flash that can help avoid those distracting shadows and annoying red eye.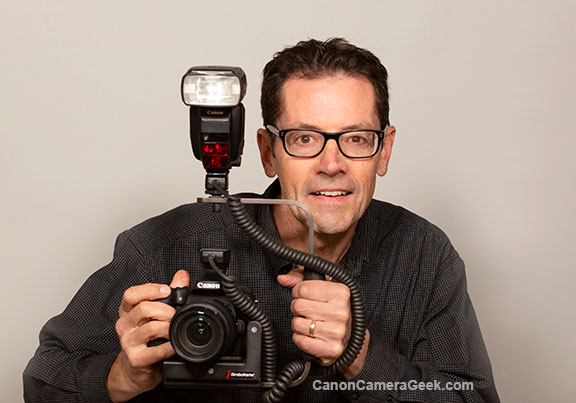 Me and My Stroboframe Flash Bracket
Camera can turn to shoot horizontal or vertical photographs


Speedlite brackets raise your flash higher above your camera. The better ones will keep your flash centered about your camera lens whether you compose your shot horizontally or vertically.
Many photographers like to raise their flash up to a higher level to compensate for these effects. One Canon Speedlite accessory is a flash bracket such as a Stroboframe or a JustRite flash bracket.   
Flash brackets are popular accessories with event photographers. They gets your Speedlite up higher above your lens and allow you to rotate your camera for vertical photos with the flash centered above the lens axis. 
Back in the days before I became a Canon camera geek and and way before the arrival of digital photographer, I  had used at least 4 different models of Stroboframes.
CHECK PRICES of Rotating flash Brackets on Amazon.
Best Canon Speedlite Accessory For Weddings
Some of the brackets rotate the entire bracket to align your flash above the camera lens. The nicer models will rotate just the camera while maintaining the flash directly centered above the lens axis.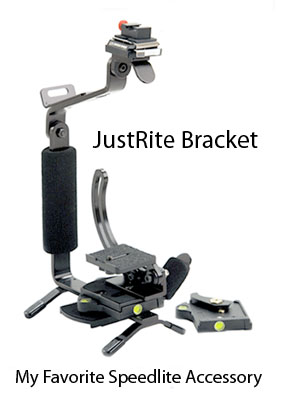 This prevents harsh shadows from showing up to the side of your subject.

I'm a big fan of the JustRite modular system of flash brackets for several reasons. It is a professional system I purchased many years ago for shooting weddings.  
Pricey, but well worth it as it worked flawlessly with Mamiya 645 film cameras for several years, my SLRs, Canon Speedlites and Quantum Flash units.
Speedlite Accessory Kits
Speedlite accessory kits give you several interesting add-ons bundle together to save you money.
During my research for accessories for Canon Speedlites, I came across a kit that will essentially turn your flash into a complete studio lighting system. Although it's not perfect, it's an interesting option for your Speedlite. Here is a video showing you one particular speedlite accessory kit.
Youtube is a great source for getting reviews on Speedlite flash modifiers. Sometimes you have to weed through a few poor quality videos before you get to one that is insightful.
Amazon reviews are the same way, but you get opinions of photographers who have actually used the product in question.
Canon Speedlite Batteries
One more comment with regards to external Speedlite batteries. I've used quantum batteries for many years. It's one of those situations where I actually prefer a non-Canon product over the Canon brand.  

Quantum specializes in batteries and they develop and research incompatibility issues to make sure they perform just right with Canon and Nikon equipment.
I hope you found this article on the best Canon speedlite accessories to be helpful. Use the search box below to search for specific topics on this website or use the links below my signature for related speedlite accessory posts.
Search for articles on this Site: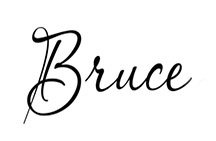 Bruce Lovelace is the publisher of Canon Camera Geek. Read more about him on the About Page. He also publishes how to articles and camera gear reviews at the Photography Tips website.
View some of Bruce's photos on Instagram  and Flickr.   Join the tribe of followers on YouTube. Bruce also runs photo workshops and provides 1 on 1 digital photography coaching.
---
As an Amazon affiliate Canon Camera Geek receives a small commission from qualifying purchases, at NO added cost to you.
---