10 useful canon 24-105 Lens Accessories
We've already talked about what the Canon EF 24-105mm lens is good for, but what type of gear is useful to go along with your lens? You're probably wondering which Canon 24-105 lens accessories are worthwhile and which ones you can just ignore.
This post includes a list of accessories for your Canon 24-105 lens and will help you determine what addons are good and what ones are bad.
There are a few mundane accessories that re not too exciting to look at, but they're important. Then there are the more interesting gadgets to consider. this post will guide you with all of them
 1. Canon 24-105 lens caps
If you're missing a lens cap, is that a big deal? It's easy to find a replacement lens cap for your Canon 24-105, but is that a required accessory you really need to worry about?
front lens cap
Canon 24-105mm Lens Front Cap


Lens caps come for both the front and back of your lens, but the front lens cap is the most important. It's the simplest way to protect your lens filter. That's the filter that protects the front lens element of your 24-105. More on that in a minute.
The front lens cap is by far the one accessory that is misplaced or lost more than any other.
rear  lens cap
Canon 24-105mm Rear Lens Cap


The rear lens cap is not nearly as vital for protecting your 24-105 against scratches, but is a big plus when your lens is not attached to your camera. Whether it's in your camera bag or sitting on a shelf, any dust particles on the back lens element can degrade your image, or even worse, stick to your camera sensor.
WHERE TO BUY LENS CAPS. It's such a common thing to lose your lens cap that there is a big demand for lens cap replacements. That translates to an equally big supply of caps for such a popular lens in the Canon lineup. 
This is one of the accessories that you can buy used without reservation. That means eBay is a good source. I've also used KEH for used camera equipment and been very satisfied with the condition of the gear I've purchased.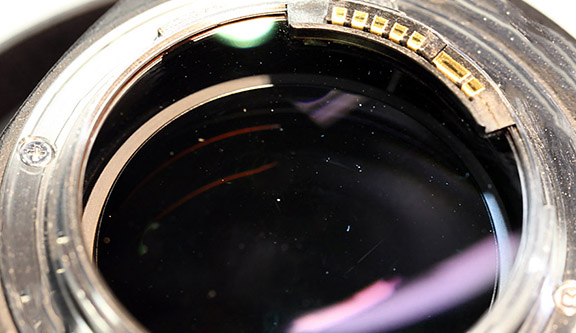 Protect your lens from dust.


Although it's not exceedingly difficult to clean the surface of the back lens element, the less you touch it the better. The lens cap should always be on the back of your lens when you're not using the lens.
2. 24-105 lens hood
The standard lens hood for the Canon 24-105mm f/4 lens is the EW-83H. Lens hoods have one main function, but they also have a secondary advantage. They offer some protection from falls. During a baseball team shoot we had a camera fall from a tripod, but the lens hood absorbed most of the impact and saved the lens from breaking.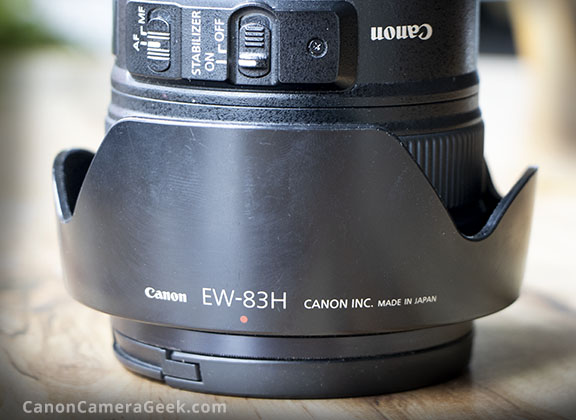 Canon 24-105mm EW-83H Lens Hood
Shown attached in reverse for compact storing


Your lens hood can cut down on lens flare. It protects stray light from hitting your lens. If sunlight or light from a flash strikes the lens directly you can get distracting flare streaks, loss of contrast, and loss of sharpness depending on the intensity, direction and size of the light.
3. lens filter
Do you really need a filter for your 24-105. Although this is listed third in the list, it's the number 1 must-have accessory for your EF 24-105mm f/4 lens. A multi-coated UB or clear glass filter screwed onto your lens is the best way to protect your lens from dirt, dust, smudges, and scratches.
It's much easier and much cheaper to replace a lens filter than it is to have to replace your pricey lens.
Keep the dust and smudges on the outside of your lens


There are more than a few obsessed photographers who insist on never ever having a filter go between their lens and their subject, but you and I.....well, we're a little different, We can't tell the difference in image quality when using a well-made UV or clear glass filter on the front of our lenses. 
The Canon 24-105mm lens takes 77mm. It's a larger filter compared to the filters on most of the Canon EF-S lenses. Fortunately, it's the same size filter that goes on my 70-200mm f/2.8 and my 100-400mm f/4.5-5.6 lenses. 
Here's a deeper look at the filters you can get for your 24-105 lens.
lens cleaning accessories
You can use a simple lens cleaning tissue on both your lens filter and your actual front and back lens elements, but do so with caution. The key is to make sure that you're using a very clean tissue or cloth without any contaminates or stray particles of any kind.
4. lens cloth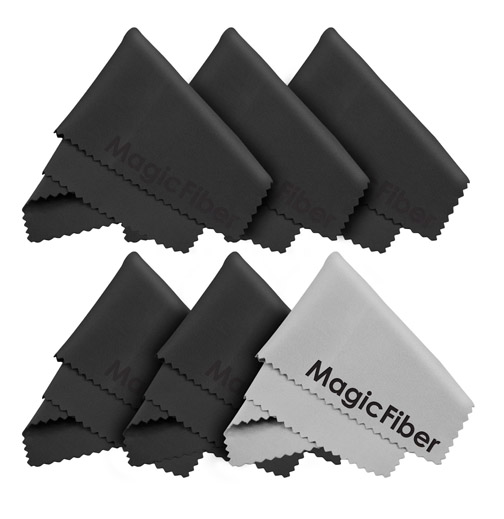 My favorite lens cleaner


The newer technology for cleaning glass surfaces in micro fiber cloths.
They work great for both camera lenses and lens filters. Unlike lens cleaning tissues, if you keep them clean you can get several uses out of each one.
The part I like about them is they don't require using any lens cleaning solution to get smudges cleaned up.
The pre-moistened lens tissues tent o be too wet and it takes some effort after using one to dry off the  the surface of your lens.
5. lens cleaning pen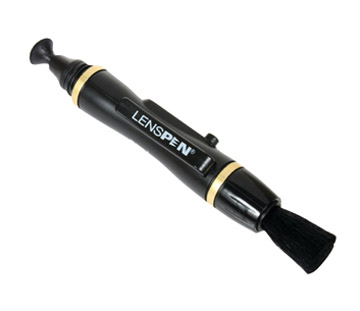 Lens Cleaning Pen


These are convenient to carry along when you go out on photo excursions.
They're versatile. The brush is great to remove dust and other small particles before you rub the cleaning end on your lens.
TIP:  Store the lens cleaning pen in a zip lock baggie to keep both ends of it clean and ready for use.
---
As an Amazon affiliate Canon Camera Geek receives a small commission from qualifying purchases, at NO added cost to you.
6. lens Focus handle
Once I finish up a few website projects, I'll be shooting more video for my YouTube channel. Lens focus levers are the right accessory for you to do smoothed focus transitions during video shooting.
Lens Focusing Lever


They are adjustable so that one size fits all and you can use one of these on your 24-105mm lens as well as any other Canon lenses you might be using.
7. extension tubes
One of the lesser known accessories for you Canon lens is a set of extension tubes. These lens accessories can turn your ordinary lens into a macro lens, making your 24-105mm lens even more versatile.
Close Focusing
Canon 24-105mm Lens
Without Extension Tube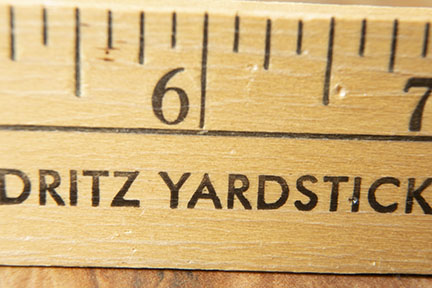 Super Close Focusing
Canon 24-105mm Lens
With 31mm Extension Tube


The extension tubes have no lens elements, so that can't diminish image quality at all. They're simply hollow tubes that lengthen the distance between your lens and the camera. That shortens the focusing distance between your 24-105 lens and the subject.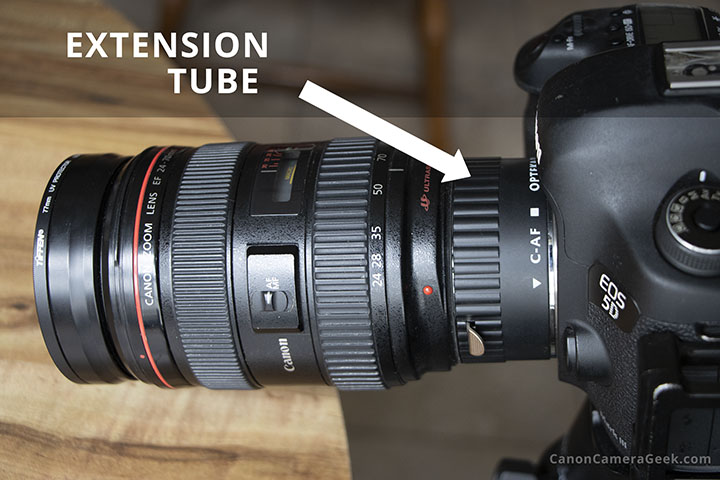 Canon 24-105 Lens - Extension Tube - Canon 5D mark III


Extension tubes can be purchased individually, but most photographers buy them in sets of 3. The photo below shows a typical collection with three different lengths of 31mm, 21mm, and 13mm.
Set of 3 extension tubes for Canon lenses


In addition to saving money if you buy 3 of these tubes as a set, you can use them individually or stack them together in any combination. using all 3 with your lens at the same time brings you in as close as a super powerful macro lens.
As an Amazon affiliate Canon Camera Geek receives a small commission from qualifying purchases, at NO added cost to you.
More Canon 24-105 lens accessories
8. LIFE SAVER. Calling it life saving is a bit of exaggeration, but a lens filter wrench can get you out of trouble. These accessories are the best way to release a lens filters that's become stuck on your camera lens.
On a few occasions, when I was either using a polarizing filter or a neutral density filter, I'd get a stuck filter. Rather than force it off and risk damage to my lens, I used a lens filter wrench to loosen it up.
There are other ways to solve the dilemma of a stuck lens filter, but I've found this to be the easiest solution. They're also very affordable.
9. lens accessory kits
If you're in need of several basic accessories, the lens kits like the one picture below can save you money. To prevent you from losing your lens caps, you can buy them with an attached string which can be attached to your camera's strap ring.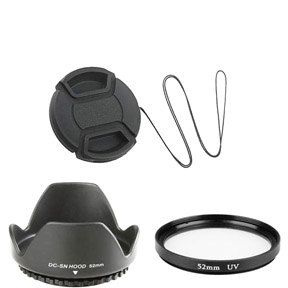 Lens Accessory Kit


I find the lens caps with the string attached annoying and they get in the way. One word of caution with these kits, the filters are usually not of the best quality and often have inferior lens multi-coatings or sometimes even none at all.
10. Lens pouches and cases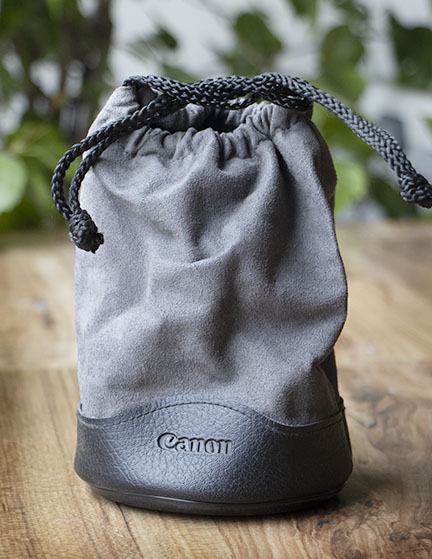 Canon Lens Pouch


Let's face it. You can never have too much protection for your Canon 24-105 lens. It's an expensive lens, for sure, and it's important to protect your lens as best as you can.
You can get additional protection from bangs and bumps by using a lens pouch or lens case.
They can be used individually or in conjunction with a larger camera bag. The lens pouch photo shown here is protecting one of my 24-105 lenses.
This particular design has a soft suede feel to it and the bottom inch is made of a rubberized material to protect the lens from water damage.
---
I hope this post gave you some basic information on some of the options you have for your Canon 24-105mm lens accessories. To search other topics you can use the search box below. For more on the 24-105 lens, use one of the links below my signature.

Have a blast. Shoot a Canon!
Search for articles on this Site: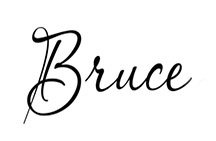 Bruce Lovelace is the publisher of Canon Camera Geek. Read more about him on the About Page. He also publishes how to articles and camera gear reviews at the Photography Tips website.
View some of Bruce's photos on Instagram  and Flickr.   Join the tribe of followers on YouTube. Bruce also runs photo workshops and provides 1 on 1 digital photography coaching.
---
---