Canon Extension Tubes

Canon Macro Accessories
Are extension tubes worth it? Should you go for genuine Canon extension tubes or go with a third party manufacturer? This article will look at the advantages and disadvantages and help you choose between using extension tubes made by Canon or extension tubes made for Canon by other manufacturers.

You have many choices for macro photography accessories but extension tubes are one of the most affordable gadgets to use for close-up photography. Whether you are a newbie Canon shooter or an enthusiast looking to have some fun with shooting macro, extension tubes will be fun for you to play with.


The tubes made by Canon are sold individually and are quite a bit more expensive than the third party manufacturers that sell them in sets of 3.
Over 97% of customers on Amazon gave this Canon 12mm extension ring a 4 or 5 star rating.
90% of customers on Amazon gave this Canon 25 extension ring a 4 or 5 star rating.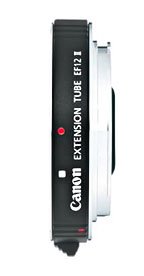 12mm
Extension Tube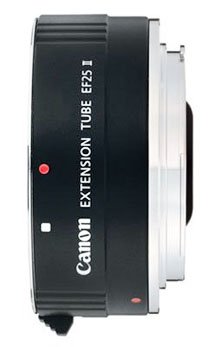 25mm
Extension Tube
How Extension Tubes Work
Extension tubes go between the camera and it's regular lens. They are attached directly to the camera body and the camera lens is then attached to the tube(s).

They simply reduce the minimum focusing distance and are most effective with normal focal length lenses and moderate telephoto lenses. Long telephoto lenses have such a long minimum focus distance that the use of extension tubes is least effective.

Extension tubes don't work well at all with very wide-angle lenses. You make out better by using extension tubes with a normal or telephoto lens. My own favorite combination has been to use them with my Canon 85mm f1.8 prime lens. Longer telephoto lens settings give you a more comfortable working distance to your close-up subjects. 
You can't get the same magnification as you can with a true dedicated macro lens, but you can get some great close-ups while working at a comfortable distance from your subject when using normal or moderate telephoto lenses.
Canon Extension Tube Alternatives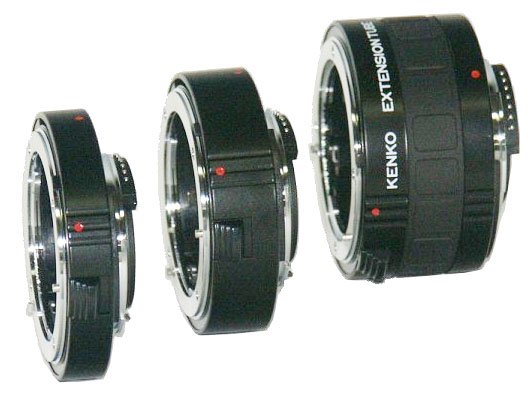 Assuming you find a high quality alternative that works flawlessly with your Canon camera, it makes no economic sense to buy the brand name accessory when you can get the same benefits from a more affordable alternative choice.
Extension Tubes Buying Advice
Read extension tube reviews carefully. There will be virtually no difference in the quality of your macro photos no matter what brand of extension tube you use. The original lens you use and your focusing technique will dictate the quality of your photos. Since there are no glass lens elements involved (they are essential hollow tubes) there will be no image quality differences.
The  consideration to pay attention to is how well they attach and if they stay attached securely. By far, the biggest complaint talked about in buyer reviews with extension tubes that were not made by Canon is related to their attaching mechanisms. 
Many buyers had the extension tubes get permanently stuck to the lens and other buyers had the mechanisms fail to hold the lens or camera securely. The latches simply didn't work. I never had this issue with the Opteka set of extension tubes that I used.
Alternatives to Canon Extension Tubes
These are just 3 of the choices for alternatives to going with Canon. They all have good, not great, reviews. They are all super cheap to buy.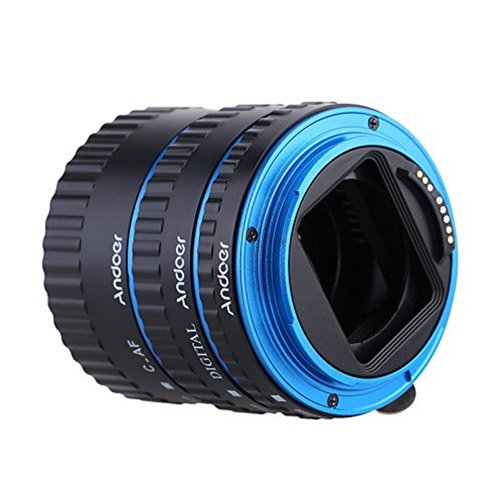 Andoer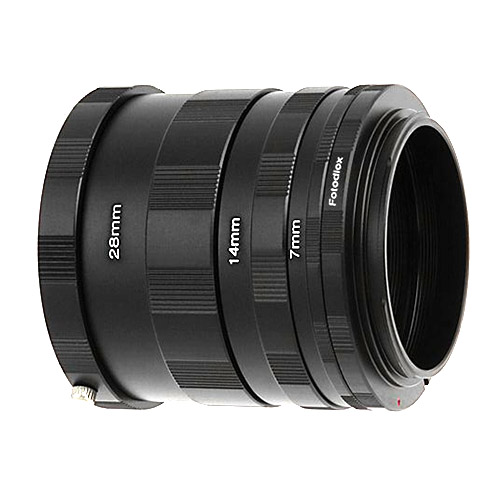 Fotodiox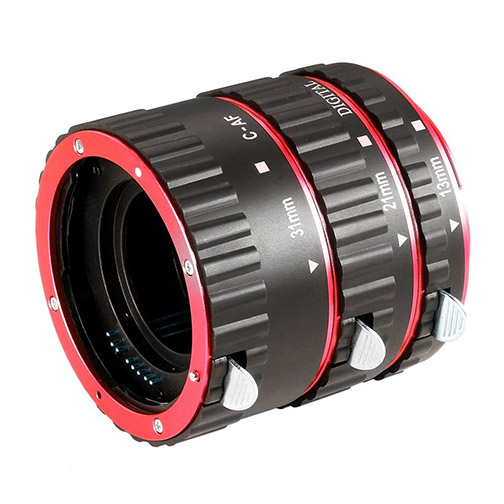 Neewer
The set of extension tubes made by Kenko had the highest ratings by far and were cheaper then buying just one Canon 25mm extension tube.
You should use  extension tubes that  maintain 100% electronic communication between you lens and your camera.  The cheapest third party tubes will fail in this respect.
For the ultimate in macro capabilities, combine a dedicated macro lens for Canon with extension tubes for great quality of image and super macro magnifications.  
Not only do you get the optics and magnification of a lens manufactured specifically for macro photography, but you also can get even closer for higher magnification without any loss of quality.
The biggest challenges that are associated with macro photography is focusing and depth of field. The closer you get to any subject, no matter what lens or extension tube-lens combo you use, your depth of field gets real short.
The Canon extension tubes are very highly rated for customer satisfaction in general and you can be assured that they will have 100% compatibility with the Canon DSLRs. You have to spend a lot more, but you have the peace of mind knowing you're not going to have issues.
Tips For Handling Extension Tubes
Extension tubes are basically maintenance free and should last a lifetime provided you treat them gently and keep them clean. Here are a few simple techniques to use when handling extension tubes.
HOLDING. Grab the lens barrel, NOT the focusing ring or zooming ring of your regular lens when you are attaching or removing your extension tubes to your lens. This will prevent damage to your lens.
STORAGE. Store them in a dust free environment when not in use. Keep the lens caps on your extension tubes as much as possible. I use Zip-pack plastic bags.
TOUCHING. Don't touch the metal contacts on the extension tubes that allow communication between your lens and camera.
If this information has been helpful, please share it by using one of the social bookmarking tabs on the right.
Macro photography is a lot of fun and you can play around with it no matter where you are.
There is an entire macro world waiting to be explored, whether you are outside at the park or inside your kitchen.

Even if you are not in the market to buy right now, you can generate some good macro photography ideas buy reading some of the reviews written by various buyers. It's worthwhile to get the perspective of other everyday photographers who have shopped around for Canon extension tubes too.
Have a blast. Shoot a Canon!
Back from Canon Extension Tubes to Canon Camera Reviews
Guide to Macro Photography Equipment
Go to Canon Camera Accessories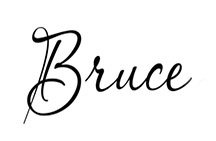 Bruce Lovelace is the publisher of Canon Camera Geek. Read more about him on the About Page. He also publishes how to articles and camera gear reviews at the Photography Tips website.
View some of Bruce's photos on Instagram  and Flickr.   Join the Tribe: YouTube. Visit the Canon Geek FaceBook Group. Bruce runs photo workshops and provides 1 on 1 digital photography coaching.
---