Canon 5D Mark III Scene Intelligent Mode Test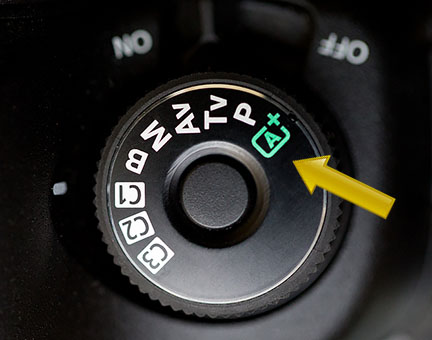 Scene Intelligent Mode


Have you tried using the Canon 5D Mark III Scene Intelligent Mode? It's an ingenious automatic camera setting that is available on your 5D Mark III. I had never used it until I decided to finally test it on a recent hike through Marsh Creek Lake Park in Southeastern Pennsylvania recently.
What Is Scene Intelligence Mode
Scene Intelligence Mode is a simple fundamental artificial intelligence-like mode on Canon DSLR and mirrorless cameras. It's a fully automatic mode that adjusts the different settings based on what it "interprets as the main subject, the lighting, and the overall scene within the camera frame.
Scene Intelligence Mode activates when the shutter button is first pressed and controls focusing points, shutter speed, aperture, color balance, and sharpness. It's symbol on top of the camera is a capital A with a plus sign like this:   A+
See the related articles on all of the many Canon Camera Settings you have beside scen intelligent mode as well as the in-camera Pictures Styles you can set.
As dumb as it sounds, I've had my Canon 5d Mark III for over 6 months and never used either this Scene Intelligent Mode. As it turned out, it did a great job in the scenes it was presented to capture.

It was unusually warm day for mid-January in the southeast quadrant of Pennsylvania, about halfway between Lancaster and Philadelphia. We coordinated schedules and I was able to join up with my two backpacking buddies to get some fresh air.
Taken with Scene Intelligent Mode on 5D Mark III


One of the cool features:  You can look at the LCD screen to confirm the focus points when the Scene Intelligent Mode was used. See the photo below.
Focus points show up


It was quite a bit different with this year's visit as usually the Lake is frozen at this time of year and it's not usually drained to 8 feet below normal.
The draining procedure is done to inspect the damn and to create and improve the natural fish habitat.  The hike became an opportunity to discover some previously underwater sunken treasures and have a little fun being the Canon Camera Geek. The only "Treasure" we found was a cell phone buried in the mud.
The Canon 5D did a real good job of nailing the right exposure in keeping the details in the wavy sand patterns and sun reflection photo below.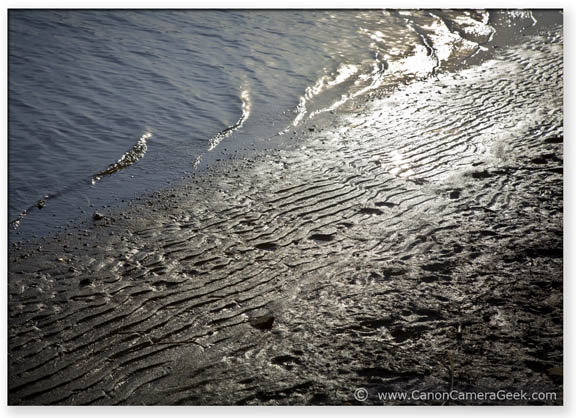 Canon 5D Mark III - Scene Intelligent Mode


The Canon 5D Mark III Intelligent Mode really did a great job of deciding what settings to use in each of the situations I encountered that day.
For sure, the photo below shouldn't be classified as a discovered underwater treasure.  The low angle of the sun, the progression from the wet roots to the sun-dried, water-smoothed trunk made a somewhat interesting subject for this nature geek.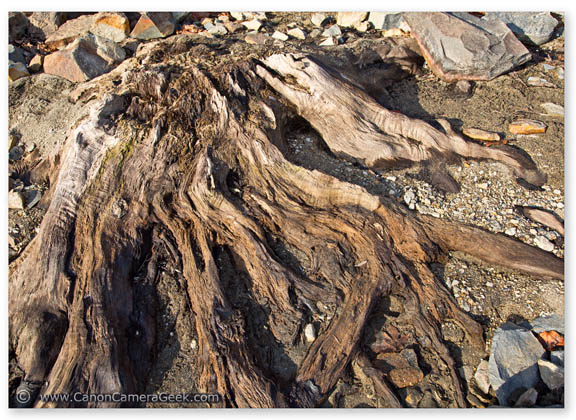 Contrasty subject handle well by Canon 5D sensor


I was concerned about the decisions that the Canon 5D Mark III was going to make for me, particularly with depth of field in mind.  I thought the Canon 5D settings wouldn't give me the results I wanted.  Silly Me.
I am a natural control freak in many aspects of life and my photography is no different.  Most of my business photography is centered around portraits where depth of field control is very important. I am always using Aperture Priority for my outdoor portraits and always using Manual Mode for my inside studio lighting setups.
Two day later, I decide to test the Canon 5d Mark III Scene Intelligent Mode under Extreme Conditions.  Night-time.  Foggy.  Extreme Back-lighting.
I was intrigued by the early, pre-dawn fog caused by the unusual warm spell in January. A car turned onto our dead-end street and I quickly moved behind the tree and set the camera to Scene Intelligent.  
My Canon 5D decided to go to ISO 12,800 at the maximum aperture available on my Canon 24-105 lens at  f-4.  The resulting shutter speed was 1/13 second. The only adjustment I made in Camera Raw was to add "fill light" to get more detail in the shadow areas.
Summary - Is Canon's Scene Intelligence Mode Any Good
Scene intelligence mode is a worthwhile setting to use for photographers who want to concentrate on composing and don't want to put any thought into exposure, focusing, or color tone. It's easy to use and handles most photographic situations competently.
Although it's unlikely I will use the Canon 5D Mark III Scene Intelligent Mode in my portrait photography from now on, it's quite possible I'll be switching to it for family snapshots, photos of the grandkids, and hiking adventures because of it's super simplicity and performance. I'm now going to try it on my other Canon camera's, my 90D and my EOS R.
For a deeper understanding of all the camera settings you can adjust, see my helpful post on Canon Camera Settings. Have a blast, keep Shooting your Canon.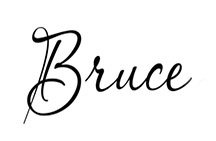 Bruce Lovelace is the publisher of Canon Camera Geek. Read more about him on the About Page. He also publishes how to articles and camera gear reviews at the Photography Tips website.
View some of Bruce's photos on Instagram  and Flickr.   Join the tribe of followers on YouTube. Bruce also runs photo workshops and provides 1 on 1 digital photography coaching.
---
---
---