Canon EOS M Camera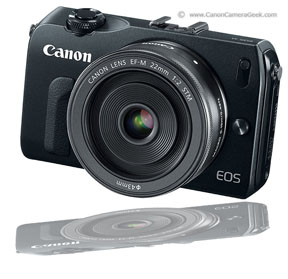 When I first heard about the Canon EOS M Mirrorless Camera I was excited.
After all, I am a Canon geek and look forward to new products, especially a totally newly engineered camera.
It's Canon's first mirrorless camera with interchangeable lenses.

It's got the Canon 18 megapixel sensor.
Image quality is excellent.
DIGIC 5 Image Processor, ISO 100-25600
This is a photo of the EOS M with the 22mm lens.
Outstanding quality for a camera that can fit in your pocket with the 22mm "prime lens" attached. The camera does look a bit strange with the 18-55mm lens attached.
One of the first places I go to read feedback from buyers is Amazon.  You can read the reviews here:
Canon EOS M Review on Amazon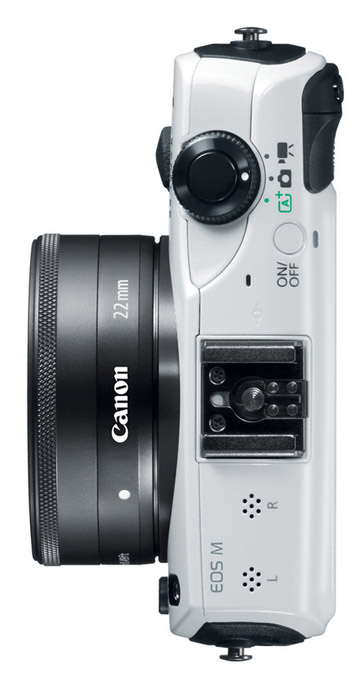 For me personally, cameras without a viewfinder means there's no shot of me liking the camera.  
That sounds a bit harsh, but it's a personal bias I have against holding a camera in front of you to compose.
I don't  feel like a photographer at all when using a camera without a viewfinder.  It's just too awkward and you can't see the image on your viewfinder worth a darn in bright sunlight.
There is no practical way to use this camera for action, sports or active wildlife photography. I have no problem with the size or sharpness of the 3 inch screen.
I also like cameras that focus fast.  The original version of this camera has focusing issues. For people like me, it reminds you of taking a picture with your cell phone camera- a big delay from when you press the shutter to when the image is actually taken.
Canon EOS M Advantages
It's got a great sensor, an 18 megapixel APS-C sized, CMOS sensor combined with a Digi 5 processor.  Two good quality lenses are available at the time of this article writing.
I just think there are much better alternatives to this format. The sensors are much smaller but I think the "G" series of Canon cameras are a better buy.
The Canon G1x has a comparably sized sensor and an optical viewfinder. The EOS M Lens Adapter allows Canon EF and EFS lenses to be mounted on the Canon EOS M.  I like the detachable tripod adapter.
The lens adapter opens up the ability to use your entire line of EF and EFS Canon Camera Lenses.
Mirrorless camera designs are a good design for shooting video and you may be interested in using this camera primarily that way.
If you like to play with HDR photography, this camera has that option as a built-in mode. The EOS M does have a hot shoe on top for any of the Canon Speedlite models you might already have.

The Canon Speedlite 90EX was designed specifically by Canon to be used with the EOS M Camera.  The Speedlite 270EX II would also be a good choice because of its size.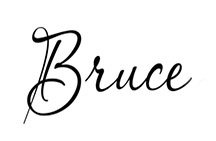 Bruce Lovelace is the publisher of Canon Camera Geek. Read more about him on the About Page. He also publishes how to articles and camera gear reviews at the Photography Tips website.
View some of Bruce's photos on Instagram  and Flickr.   Join the Tribe: YouTube. Visit the Canon Geek FaceBook Group. Bruce runs photo workshops and provides 1 on 1 digital photography coaching.
---