Canon 70-200 lens accessories
As an Amazon affiliate Canon Camera Geek receives a small commission from qualifying purchases, at NO added cost to you.
Here are the Canon 70-200 lens accessories you can get for both the 70-200 f2.8 and the 70-200 f4 lenses. There are two types of lens accessories, both essential and optional, for using with your new 70-200 lens. This article will help you decide which lens gadgets you need and which ones would be optional. Let's start with the must have accessories.
1. Essential Must Have Canon Lens Accessories
---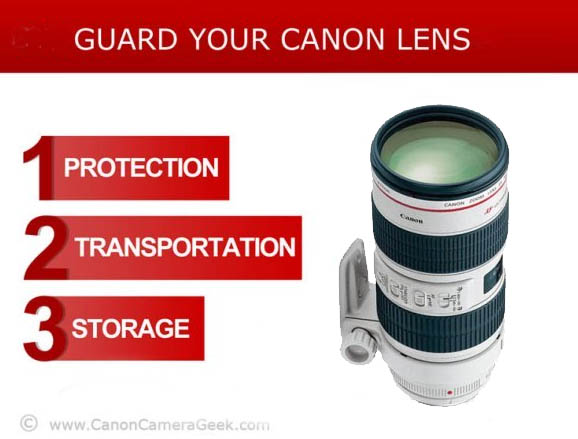 1. Canon Lens Protection
You'd be called crazy if you don't provide at least some protection for your investment. You can protect the front lens element, the entire individual lens, or all your camera equipment at once.
A filter guards the front lens element from scratches and dirt.  You've invested serious money in your lens, it is a good idea to protect the front of your Canon 70-200 lens as well as all parts of your lens.

Filter - The Must Have Canon 70-200 Lens Accessory
A simple lens filter is the very first accessory that should be on your list for protection. Lens caps only protect your lens when you're not shooting, whereas a lens filter will be in place 24x7 to guard the front element of your lens. 
Filters can either simply be used to protect your lens from scratches, dirt and dust or can be used to enhance or modify your photograph before exposure. You're wondering what size filter do you need for using your Canon 70-200mm lens. It depends on which lens you have.
The lens filter size depends on the maximum aperture of your 70-200mm lens. The Canon 70-200mm f4 lens has a 67mm filter thread size and the Canon 70-200mm f/2.8 version of this lens takes a 77mm filter.  

The filter pictured above is a BW UV/Haze filter. A UV filter is almost perfectly clear, has minimal effect on your exposure, and protects the front lens element of your 70-200. Some photographers prefer to religiously use a lens cap in between each photo taken, but that personally would drive me nuts.  
The 2nd most important filter to have is a polarizing filter, which will improve the saturation of colors and reduce reflective glare. Read my related article: Canon 70-200 polarizing filter. There are several lens accessories that can protect when your lens is not attached to your camera. These include the protective pouches that Canon includes in new lens purchases.
Another popular system of protection is the LensCoat system which are custom fit covers that wrap around your lens. When you are looking for overall protection of all of your camera, lenses, and related gear at once, you have many options with styles and sizes of different Canon camera bags.
Watch my video which shows three different pouches and a lens wrap. All these accessories will help you protect an individual lens like your Canon 70-200mm.
2. How to Protect and Carry Your Canon 70-200mm Lens
You can protect you Canon 70-200 lens in several ways and combine more than one of them for the ultimate protection for your lens.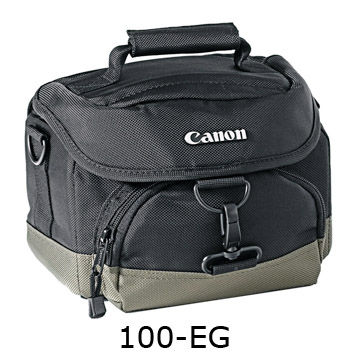 Camera Bag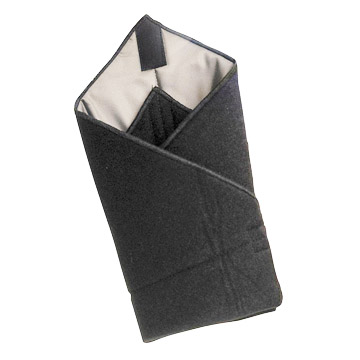 Lens Wrap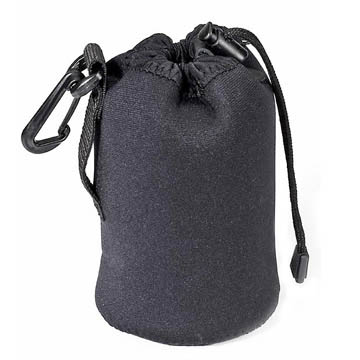 Lens Pouchg
Canon Camera Bags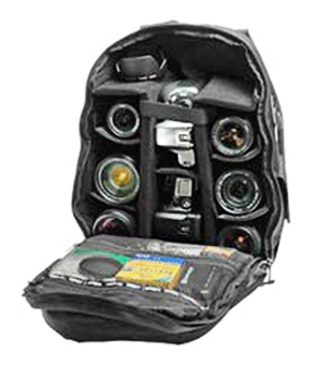 Zippered Backpack
Camera bags are great to protect all of your gear at once. There are specialized accessory bags for backpackers, for sports photographers, urban photographers,for airline travel, and even for the fashion-conscious photographer

Camera bag design has come along way from the original shoulder bags. Backpacks are so much easier to carry and there are many sling designs that give you access to your camera and lenses without setting the backpack down. More on Canon Digital Camera Bags.
Lens Wraps and Pouches For Individual Lens Protection
Velcro lens wraps are a versatile accessory to have to protect lenses, cameras and other fragile gadgets. This Calumet lens wrap in the picture came with a lens I purchased for a 4x5 view camera.It's from when I was in photography school in 1982.
Wraps are excellent as an additional layer of padding within a camera bag, backpack or suitcase that does not already have sufficient padding. By themselves, they would not protect your lens from damage if you dropped it from a tall height onto a hard surface.  The best features of the Velcro camera wraps are that they are very versatile and easy to store when not using them.
Over the past 30 years I've used it as an additional protective layer on various lenses and camera bodies. Lens wraps are one of the Canon 70-200 lens accessories that provide a medium amount of protection. They aren't real thick.

Canon Lens Pouches
---
2. Optional Lens Accessories
Canon 70-200 Lens Hood
Any direct or stray light hitting your lens causes at least some loss of quality. A good lens hood will block the light that strikes the outer lens elements at a bad angle that causes flare. Lens hoods also protect your lens from accidental finger smudges.
This stylish lens hood, sold by JJC, is white on the outside to match your Canon 70-200 f4 Lens. The black one I received with my70-200 f/2.8 works just fine for me.
A lens hood is practically a necessity when shooting outdoors in the sun or in a studio where skim lights or accent lights may be aimed back in the general direction of the camera.
Lens hoods that have a dull mat or felt liner on the inside do a better job of preventing light from scattering or reflecting on the inside surface of the hood. Hoods for zoom lenses have the "petal" shaped end to block as much light as possible without vignetting the image at the wider-angle settings.
Extension Tubes
Extension tubes shorten the minimum focus distance and are great at turning standard lenses into macro lenses with no loss of quality. Don't confuse them with Tele-converter Extenders. Extension tubes have no optical elements. They're just hollow tubes, essentially spacers between your camera and lens, with electrical contacts that allow the lens and camera to communicate.
You will lose a little light since the sensor is effectively farther away from the front of the lens where the light enters. It's not a huge deal since your auto-exposure will compensate for you.

There are no lens elements-they are essentially empty tubes that may or may not maintain full communications between the lenses and the camera body, depending on the brand and compatibility.  

Extension tubes are one of the easiest Canon 70-200 lens accessories to get and use for macro photography. They're more affordable than buying a dedicated macro lens.
Canon Lens Extenders (Teleconverter Accessories)
How about getting some extra zoom power without buying an expensive Canon super zoom lens?  Lens extenders have optical elements and magnify the image. A 1.4x lens extender will turn your Canon 70-200 into a 98-208mm zoom lens.
Teleconverters like the Canon Extender EF lenses, multiply the focal length of your lens at some expense of quality. Lens extenders work well with the 70-200 L lenses. When you start with the superior optics of a Canon L lens, the loss of quality that comes with using an extender is not too apparent.
You will also lose a full f-stop (1/2 of the light) when using 1.4x teleconverter  and you will lose 2 f-stops of light with a 2x teleconverter. Using a teleconverter can lead to auto-focusing issues when using "slower" lenses that have a maximum f/stop of f/5.6
These Canon 70-200 lens accessories are popular for bird and other wildlife photography where you can never have too much glass(long enough lenses) to capture those distant targets adequately. Extenders fit between your 70-200 lens and the camera body.
The loss of quality is caused by adding more lens elements between your subject and you digital camera's sensor. One way to combat this at least to some extent is to shoot at least one or two stops down from the lens' maximum aperture.  
The "sweet spot" of most lenses is to stop down about 2 f-stops from the lenses maximum aperture. The saying that you get what you pay for is very true with regard to teleconverters. This is one of those instances where I prefer spending the extra money for the OEM (original equipment manufacturer), in this case Canon.
How to Clean Your Canon 70-200mm Lens
You have several ways to clean your lens. One of the most convenient Canon 70-200 lens accessories for cleaning is a lenspen. One end will gently remove grit and dust. Follow that by using the carbon tip to remove any smudges. Here's a very detailed article on keeping your lenses clean.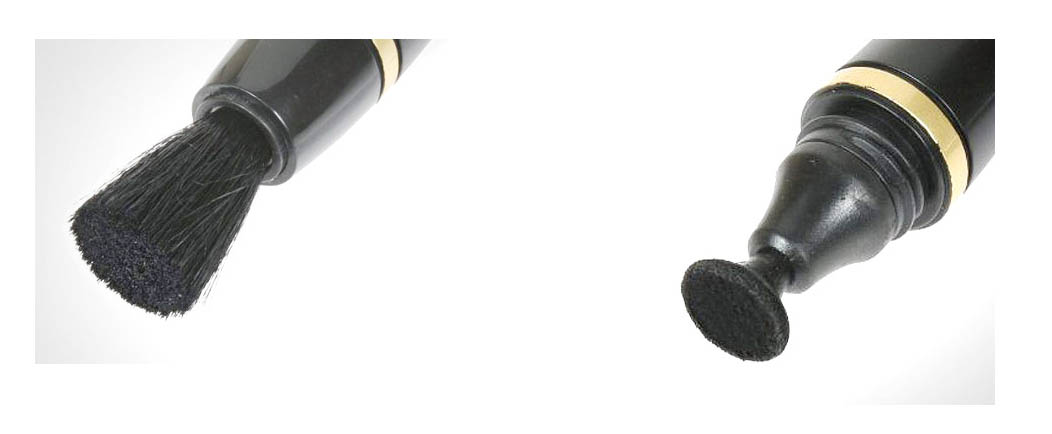 Sometimes I like the super convenient lens pen for a quick cleaning!


I like to use the pre-moistened lens wipes. They come in individually sealed packets, so you don't have to mess with a bottle of lens cleaning solution.
You know they're clean when you open a packet and you discard it when you're done cleaning your lens.
Tripod Collar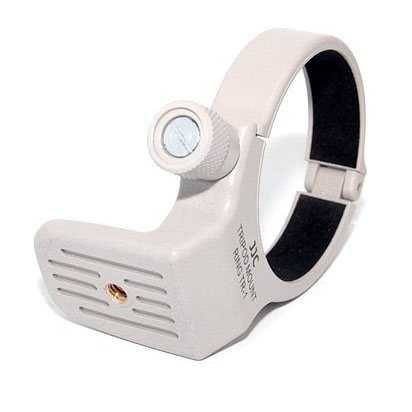 When mounting your zoom lens and camera to a tripod, a tripod collar is practically a must, unless you are using a heavy duty tripod.  
Due to the differences in the circumferences of the f4 and f2.8 Canon lenses, the collars are different as well and not compatible for both cameras.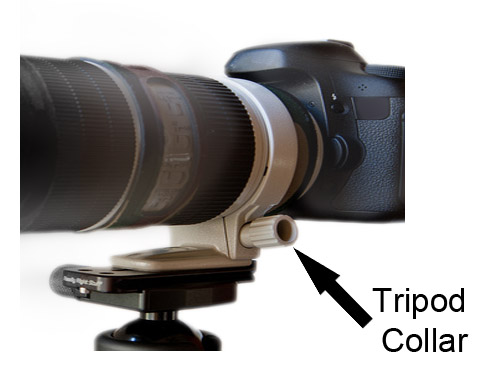 The heaviness of a 70-200 lens makes your lens-camera combination heavier in the front and a tripod collar gives a more balanced way to attach your camera and lens to a tripod or monopod.
Another big advantage of using a collar is the ease at which you can rotate your camera to a vertical orientation simply by loosening the tripod collar screw. More on the  70-200 2.8 tripod collar.
Canon 70-200 Lens Kit
A few people like to buy lens kits which include several Canon 70-200 lens accessories packaged to save you money.  They may include the lens itself, a filter or two, tripod, camera bag, and USB flash drive.
These accessories are for the Canon 70-200mm IS f/2.8 II, the Canon 70-200 NON-is, and all the various versions of the Canon 70-200mm f/4 lenses.
Stay inspired. Shoot a Canon!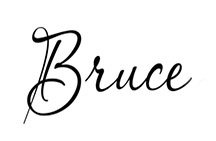 Bruce Lovelace is the publisher of Canon Camera Geek. Read more about him on the About Page. He also publishes how to articles and camera gear reviews at the Photography Tips website.
View some of Bruce's photos on Instagram  and Flickr.   Join the tribe of followers on YouTube. Visit the Canon Geek FaceBook Page. Bruce also runs photo workshops and provides 1 on 1 digital photography coaching.
Technical Review of the 70-200mm f/2.8 IS II

Go to Canon Camera Accessories
---