A New Soft Case for G1x Mark II Camera
I came across a new soft case for G1X Mark II camera owners and wanted to share it with readers of the Canon Camera Geek website.  It's the Duragadget Anti-shock Lightweight Case Bag.
WARNING: The case pictured below won't fit your G1X Mark II. This is why I strongly encourage my readers to investigate their camera purchases before they buy by reading customer reviews first. I thought this would be an interesting case for the Canon Geek readers to consider. I wrote the post first, then checked out the product on Amazon.
Camera cases and bags are often one of the most important camera accessory to use and many consumers would benefit by putting a little extra thought and research into the best one to buy.

Digital cameras can be expensive to replace and are somewhat fragile and subject to damage in our hectic lifestyles of running around.  Secondly, if a camera bag or case isn't convenient to use, we tend to neglect using it at all or maybe don't want to lug around our camera because it is not comfortable.
The new soft case for the G1X Mark II may be just what the doctor ordered.
soft G1x mark ii case details
Here are a few more photos to give you an idea on the details of how this case looks up close.
---
New Soft Case For G1X Mark II Camera Features
The Duragadet case has separate compartments for the Canon G1X Mark II camera itself and extra accessories as well. The soft divider has mini-pouches on the back side and the front side acts to buff the Mark II LCD screen.
This soft case for the Canon G1X Mark II has an elastic belt loop so you can attach the case at waist level.
Duragadget Case Compatability
This case is technically not custom made for the G1X Mark II, but it fits the G1X Mark II just fine. The manufacturer lists the following cameras as compatible with this soft case:
CANON: EOS M
NIKON:  1, J1, J2, J3, AW1
PANASONIC: GF-1, Gf-2, Gf-3, GF-5, GF-6
The Duragadget case is made of EVA water resistant material and will protect you against light to moderate moisture exposure, not a downpour or submersion in water. It will also protect your camera against moderate shock damage. The inside divider is made of suede.
The outside of the case has two D-rings.  You can attach a wrist strap or shoulder strap as an alternative way to carry it from the belt loop.
The inside suede divider has two small slots for extra SD memory cards. The sippers are enhanced with a rubber shell that makes opening and closing the case in cold weather easier with gloves. Buy a new case for your Canon G1X Mark II with confidence from a retailer that offers a risk-free and easy return policy.
Have fun shooting your Canon!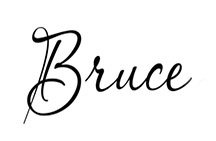 Bruce Lovelace is the publisher of Canon Camera Geek. Read more about him on the About Page. He also publishes how to articles and camera gear reviews at the Photography Tips website.
View some of Bruce's photos on Instagram  and Flickr.   Join the tribe of followers on YouTube. Bruce also runs photo workshops and provides 1 on 1 digital photography coaching.
---
---