As an Amazon affiliate Canon Camera Geek receives a small commission from qualifying purchases, at NO added cost to you.
Canon G1X Mark II Alternative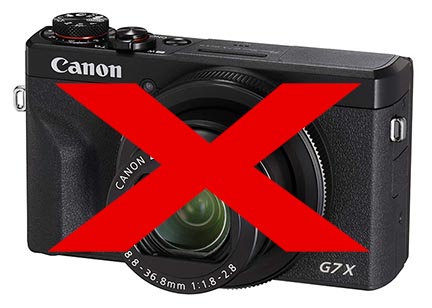 Bad alternative to the G1X Mark II


What about a good Canon G1X Mark II Alternative? This post dives into the topic of choosing a replacement for the Powershot G1X Mark II
Your don't have to have be loyal to Canon when it comes to smaller point and shoot cameras. This type of premium point and shoots doesn't have interchangeable lenses.
You're not stuck with a Canon because you already have a collection of Canon lenses.  That gives you the freedom to choose another brand for a good compact camera.
Better Alternative
Technology changes things and I'm updating my recommendation for 2023. The G7 is now a poor choice as alternative camera for the G1X Mark II. Check out the G1X Mark III. It's a far superior camera!
How about the following upgrades in features over the G1S Mark II:
Built-in viewfinder. Yea!!! Big advantage.
Smaller and lighter camera body.
Larger APS-C sensor = higher image quality.
Weather sealing.
Far superior focusing - dual pixel and more focus points.
Faster burst rate (frames-per-second) for sports.
USB battery charging is more convenient.
---
You have access to about a dozen or so articles on the G1X Mark II, covering the various features and specifications.
These posts give you the advantages, shortcomings, accessories and excellent image quality performance of this camera. It's one of my favorite new, take anywhere toys.
---
---
Consumer Reports Magazine:   The October 2014 issue (p. 47) of Consumer Reports says that the Canon G1X Mark II is "our best-scoring camera ever"

---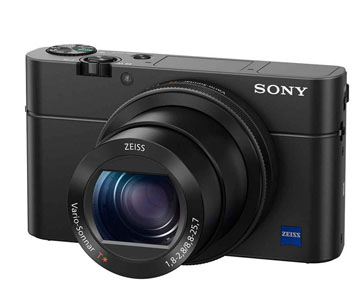 Sony RX 100 IV


But how about something different?
Canon has announced an interesting new kid on the block, the G7X. The big news: it has a big 1 inch, light-grabbing sensor in a camera that really does fit into your pocket.
Because it's impressive faster 5x zoom lens, the Canon G1X Mark II only fits in over-sized cargo type of pants pockets.
Canon G7X Specs That Matter
These are the specifications on the G7X that make it a worthwhile camera for those that are shopping in its price range for a good camera that will be convenient to use.
1.0 inch - 20MP Sensor
3.0 inch LCD Screen

Digic 6 processor
4.2x zoom - f/1.8 lens

Dual Pixel Focusing
Raw shooting
It has a lot of features that digital cameras in this price range should, close-focusing, fully selfie-enabled, Wifi, High Def video, image stabilization, and creative modes for special effects.
I do have a few doubts that consumers are going to jump on this camera because of its price level. It's easy to find alternative high megapixel cameras for substantially less money.
Early on, digital camera manufactures were all about the number of megapixels and most consumers got fooled into putting too much emphasis on megapixel count when comparing cameras.
THE PHYSICAL DIMENSIONS OF THE SENSOR IS A BIG FACTOR IN PICTURE QUALITY.
Nowadays, all of the camera manufacturers are able to squeeze plenty of pixels onto a sensor. Heck my first DSLR was an Olympus and it was only a 4 megapixel camera. I was able to print 11x14 inch prints with great results.
Contrast that with my Canon G11, one model out of so many "g" series cameras.  I loved the fact that it can fit easily in my pocket, loved to shoot Raw files, love the hot shoe, and the versatile folding and rotating LCD screen.
Here is the but.  It has a 10 megapixel sensor and I am often disappointed with the quality of the photos.  The sensor is simply too small.
That's why I really started paying attention with the release of the original G1X, the G1X Mark II, the EOS M, and now the new G7X.
Non - Canon G1X Mark II Alternative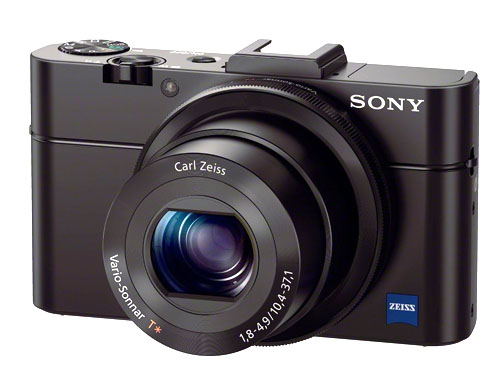 Pictured here is the Sony DSC-RX100M II.    It's a Canon G1X Mark II alternative
There have been many photographers and camera reviewers who have done comparisons between the Canon G1X Mark II vs the original Sony RX100, the RX II, and the most recent RX100 III.
It can get a bit confusing, with so many similar cameras with a few different features and slightly different names. How do you get through all of the clutter?  I travel across the internet extensively and I still find the reviews on Amazon to be the most useful for the most photographers.  
Yes, I admit I read a bit of the technical reviews on the big electronic sites, they have some value but they are often full of fluff.
I study the dedicated camera equipment review sites too, you know, the ones that do nothing but dissect, poke, test, and play with cameras, lenses, and accessories for digital photography and video.
After all this, I still find myself returning to Amazon to read the reviews and comments from everyday consumers.  I do this for camera equipment.
Reviews from customers who bought the different versions of the Sony RX100 on Amazon
Finding a good Canon G1X Mark II alternative can be a daunting task if you do it in an unorganized way.  It is helpful to gather as many opinions as possible in one convenient spot.
Use Amazon's sophisticated search feature to narrow down your choices.
Here is a 4 minute video on the G1X Mark II that does a nice job of showing the camera in use and its features.  This gal talks real fast, but gives a lot of good information in a short video:
Have a blast shooting your Canon!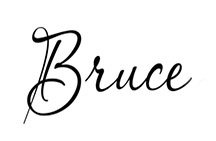 Bruce Lovelace is the publisher of Canon Camera Geek. Read more about him on the About Page. He also publishes how to articles and camera gear reviews at the Photography Tips website.
View some of Bruce's photos on Instagram  and Flickr.   Join the tribe of followers on YouTube. Bruce also runs photo workshops and provides 1 on 1 digital photography coaching.
---
---
---