The 5 Best Canon Cameras for Under 500 Dollars
(Updated for 2021)
Want to know best Canon cameras for under 500 dollars. Updated for 2021, it's crazy how much things have changed since this list on the best affordable Canon cameras was first published . You want more than a cell phone to do your photography, but you don't want to go broke buying a "real camera."
This post will give you the most important positives and negatives for the top 5 Canons under $500. Yes, EVERY camera has some negatives, but some of the negatives won't apply to you because of what you photograph and your particular shooting style. 
Here are the top 5 cheap Canon cameras.
1. Canon t7
Canon Rebel t7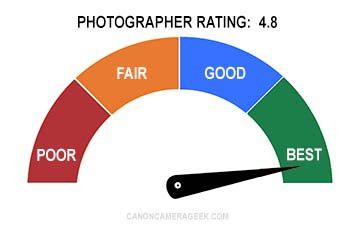 Gets a 4.8 out of 5 star rating


The Canon Rebel T7 has overtaken the top spot for recommended camera when answering the question of which Canon camera is both good and cheap. The t7 takes great photos for less than $500.
POSITIVES: You get a lot of recent technology for an affordable price. Great image quality.  Has a hot shoe for adding external flash. Lots of auto-focusing modes including face detection. Has RAW mode. Has WIFI. Has hot shoe. Optical viewfinder.
NEGATIVES: No 4k video. Frame rate of only 3 fps makes it poor choice for sports and action photographers. Fixed LCD screen does not rotate.
Click to get the current price on Amazon.
---
2. Canon t5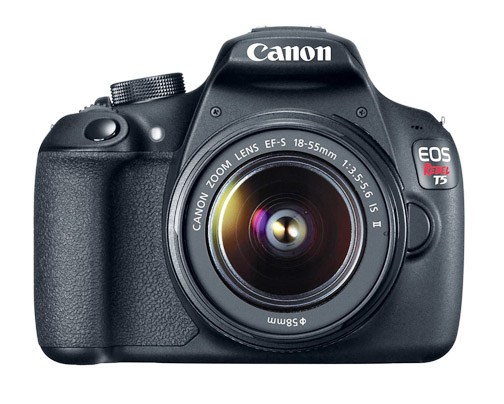 Canon Rebel t5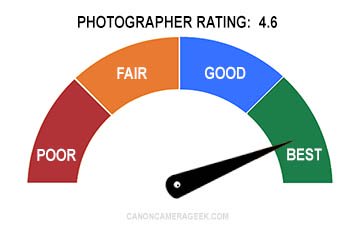 Gets a 4.6 out of 5 star rating


The Canon t5 is a good choice for you if want to be a first time DSLR owner. The t5 is just the right size, gives you access to the extensive range of Canon lenses and is absurdly affordable considering the technology it gives you.
POSITIVES: Lower price is much more affordable than the t7, leaves you extra money for a lens upgrade or other accessories. Can shoot in RAW mode. Optical viewfinder. Hot shoe. Good image quality.
NEGATIVES:  Launched in 2014, it has slightly older technology. No WIFI. No auto-focus tracking. Lower resolution LCD panel. Frame rate of only 3 fps.
Click to get the current price on Amazon.
The next three that make the list of under $500 cameras worth considering are called "bridge" cameras. These types of cameras are called bridge cameras because they bridge the gap between point and shoot cameras and DSLR cameras. 
These cheaper Canon cameras are like small DSLR cameras and have smaller sensors than the APS-C sized sensors of the Rebel t7 and t5 mentioned above. Canon bridge cameras make great travel cameras for beginning photographers. 
They're smaller than DSLRs, light in weight, and there's no need to carry extra lenses.
---
3. Canon SX540 HS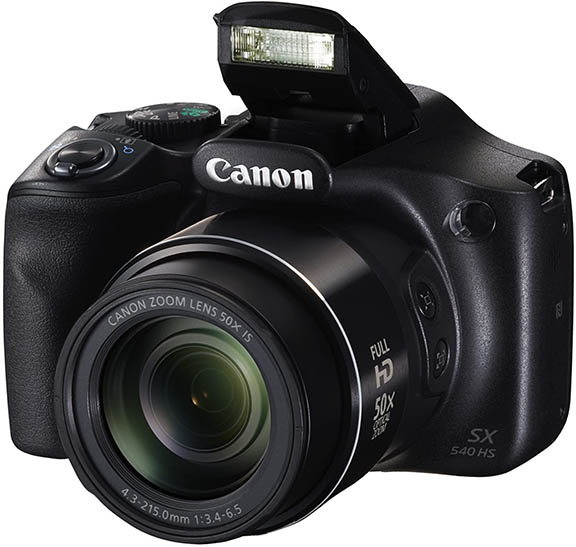 Canon SX540 Camera
With 50X Zoom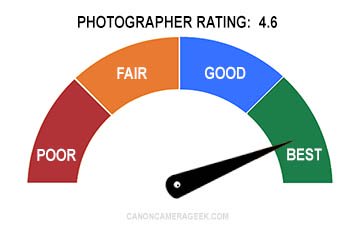 Gets a 4.6 out of 5 star rating


If you want to keep it simple and you'd love to invest a lot less than $500, the SX540 HS might be a fascinating choice for you. This is the update over the earlier recommendation, the SX530.
You can't change lenses with this camera, but you'll never need to. Ever. The SX530 HS has an astonishing 50x optical zoom, the equivalent of 24-1200!

POSITIVES: 50X zoom range is incredibly versatile, super wide to super telephoto. One lens does it all. No chance of dust getting on sensor. Price is very cheap. Grip is like a DSLR grip.
NEGATIVES: With the small sensor image quality is good, not great. Not as good as an APS-C sensor camera like the t5 or t7. No hot shoe. No RAW mode.
You can shoot macro close-ups and far distance sports or wildlife with such a great zoom range. You can use the dedicated movie button to shoot 1080p video and it has built in WIFI.  No need to carry a Canon Speedlite-there is no hot shoe.
Click here to see the current price on Amazon.
---
4. Canon SX60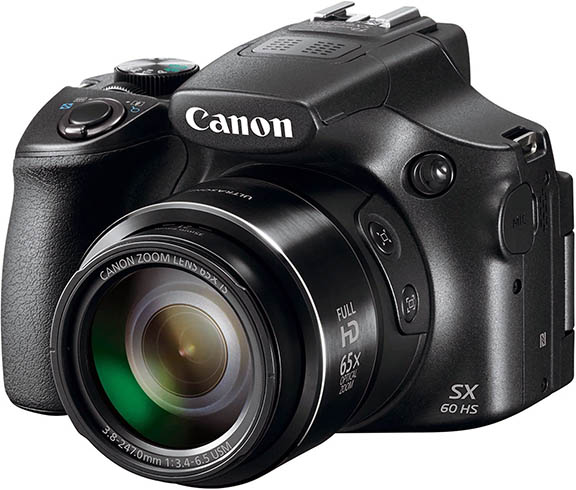 Canon SX60 HS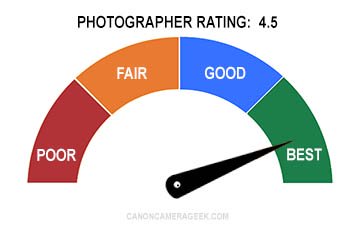 Gets a 4.5 out of 5 star rating


The Canon SX50 HS was released in 2012, the SX60 in 2014, and now the SX70 has taken over. The SX60 is priced quite a bit under $500 and has two features that many other cameras in this price class don't have, 
First, this camera has a feature that I consider a must-have for my own shooting style, a hot shoe.  I am a big fan of using Canon speedlites in a variety of ways, so I prefer cameras with hot shoes. This is likely not important to you.
POSITIVES: Great zoom range in the lens. Great for sports and action with 10.0 fps frame rate. Has a hot shoe. Can shoot in RAW mode. DSLR grip. Fully articulating LCD screen
NEGATIVES: Higher price. Small image sensor of 1/2.3-inch would give you poor quality for a wall print.
The SX70 is a little bit over $500, but has a remarkable 65X zoom. Buyers of these bridge cameras let Canon know having a hot shoe wasn't important to them, so the SX70 does not have one.
---
5. SX70 HS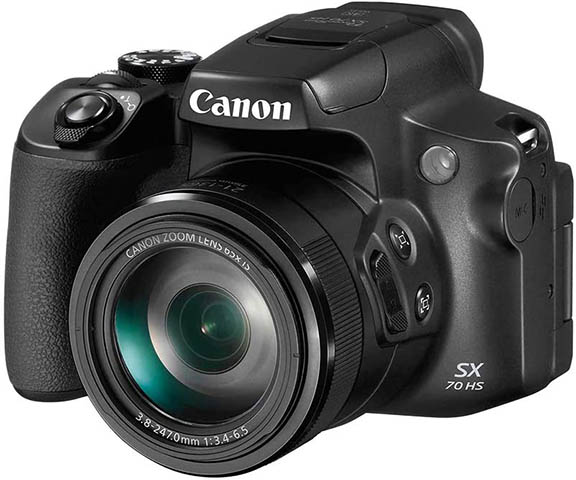 Canon SX70 HS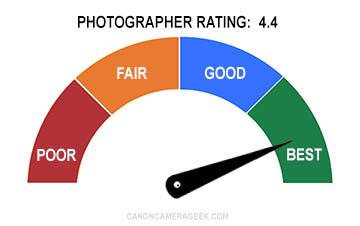 Gets a 4.4 out of 5 star rating


POSITIVES: Tremendously zoom range. Fast frame rate of 10.0 fps. Has 4k video and 4k time lapse video. DLSR grip. High resolution fully articulating LCD screen. Image stabilization of 5 stops.
NEGATIVES: Price is a little bit over the $500 limit. Smaller sensors don't produce the best image quality. No flash hot shoe. 
The SX60 HS and SX70 both have articulating LCD screens. You can position the screen in a variety of ways for more convenient ground-level, high perspective, or selfie photo taking. 
Click here to check current prices on Amazon.
Fianl thoughts on Canon cameras less than $500
There are a few other options if you're not opposed to getting a camera that's a little bit older. They include the G1X Mark II, and one of the smallest DSLRs, the 3 Canon SL cameras,
It's an incredible time to have an interest in digital photography.  Technology has leveled the field and given the average photographer amazing tools to create breathtaking photographs.
Canon has been one of the big leaders for most of the digital camera era and has so many offerings that it can be overwhelming. I must confess that I can't do reviews on every camera that Canon puts out.  There are simply too many of them.
What I can do is point you to other resources that will help you pick your own best selling Canon camera for under $500. No matter who you choose to buy from, Amazon is simply the best place to read reviews of consumers, those everyday photographers like you and who have purchased, used and given feedback on their purchases. 
As an Amazon affiliate Canon Camera Geek receives a small commission from qualifying purchases, at NO added cost to you.
Use the search box below to find other articles on the Canon Geek site and scroll down through the results. Or, see the related posts below my signature. 
Search for articles on this Site:
Stay inspired. Shoot a Canon!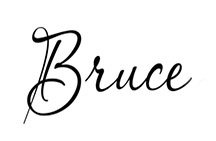 Bruce Lovelace is the publisher of Canon Camera Geek. Read more about him on the About Page. He also publishes how to articles and camera gear reviews at the Photography Tips website.
View some of Bruce's photos on Instagram  and Flickr.   Join the tribe of followers on YouTube. Bruce also runs photo workshops and provides 1 on 1 digital photography coaching.
---
As an Amazon affiliate, and partners with Adorama and ebay, I receive a small commission if you purchase through one of the links below. There is no added cost to you. Thank you.

---