Best Canon DSLR Camera

5 Best Canons Compared - UPDATED FOR 2022
You're looking for the best Canon DSLR camera recommendation.  This post will help you choose Canon's best DSLR, give you 2 worthwhile alternatives, and tell you the best way to buy it. Here are the 5 best Canon cameras, but I only recommend 4 of them for you. Each gives you a different size and price level.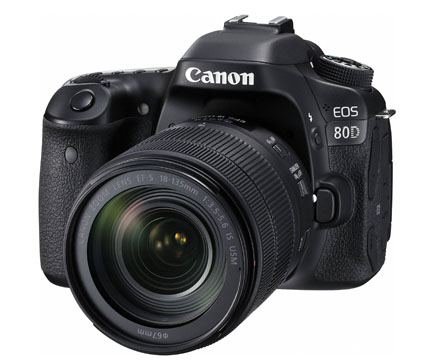 Canon EOS 90D
The New One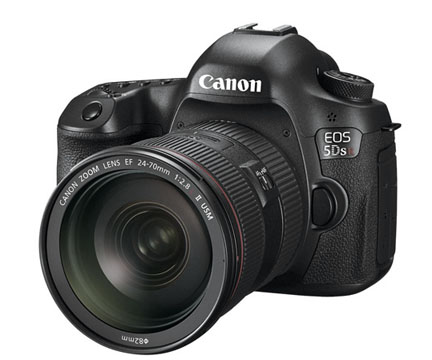 Canon 5Ds
Too pricey!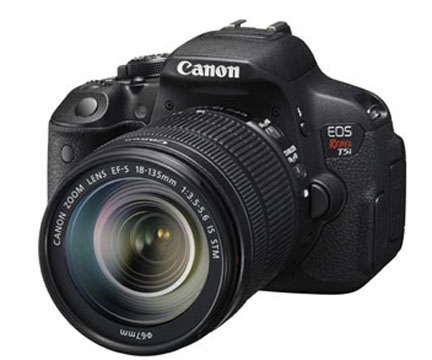 The Rebel t5i
Great Value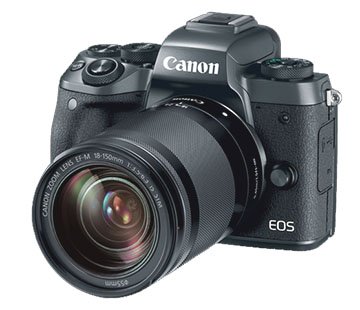 Canon M5
It's not a DSLR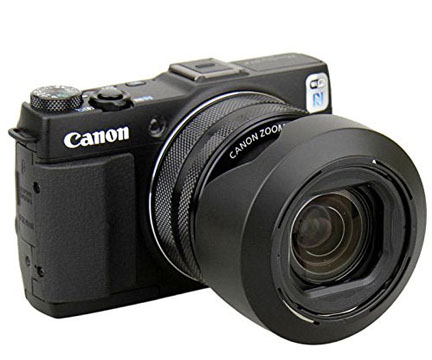 G1X Mark II
DSLR Alternative

Whether you're upgrading from a point and shoot camera or getting your first digital camera, you'll love the feel of having a "real" camera in your hands. You can't go wrong by looking at Canon cameras. 
Canon is the most experienced digital camera maker, although that doesn't mean every camera they've made is great. In fact, there have been a few that have been quite questionable. Okay, how did I come up with these camera recommendations?
I draw on all my years of shooting Canon DSLRs and combine that with reading technical reviews, pouring over the hours and hours of scientific testing from the many camera review sites. You get the summarized results to help you make a quick decision.
Which is the best of all the Canon DSLRs?
You can get a quick answer to that question and say it's the newest model or most expensive Canon DSLR on the market. But that kind of thinking will cost you too much. You have more affordable options that will give you the tools to create some great photography.

When this article was first posted the top DSLR for Canon was the Canon 1Ds Mark III. Since then the Canon 5DS, 5DS R, and 90D have been released. That's the problem with making a blanket statement on the best  DSLR camera. It changes frequently.
The top pick changes each time an upgraded camera is released. Seriously, the technology is so good now, it's hard to pick a bad camera. The question is what's the best Canon DSLR for you right now.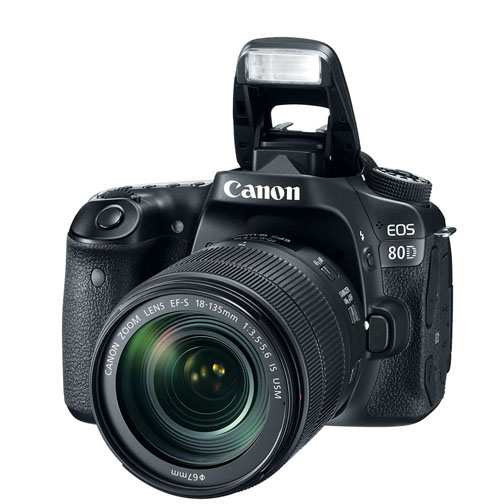 Canon 80D Camera
The Canon 5D series are great cameras, but the cost so dang much I can't recommend them to you personally.The Canon Dx series are too big, heavy and expensive for most photographers, and that includes me and you.
Leave the professional DSLRs for the pros with big budgets and the need to make photos big enough for billboards on our country's highways.
An extremely popular alternative to one of the pro bodies is one of the Rebel "t" camera, like the Canon Rebel t3i. They are smaller, more affordable, take great images and still give you the option of a terrific lineup of Canon camera lenses and accessories to have fun with.
If you've never owned a DSLR before, you'll likely be happy with almost any recently released DSLR, because they are such a big step-up from the average point and shoot camera.
The entire line of Canon Rebel "t" cameras has been very popular with consumers for many years. If you're thinking about a t3i, I'd encourage you to get a t5 instead. The Rebel t5 is $200 less than the t5i and is a better camera than the t3i.
The t5 is faster and lighter than the t3i. If you really want the tilt-swivel LCD screen, then the Rebel t3i is the best Canon dslr camera for you, but you better hurry because they aren't making them anymore.
Okay, enough of the preliminaries. Here are the best Canon DSLR cameras.

1. Best (Smallest) Canon DSLR Camera
This is the camera to get if you want a DSLR, but want to go as small as possible. Canon stirred up excitement in the world of DSLR photography quite a bit when it added the world's smallest DSLR Canon SL1 to the mix.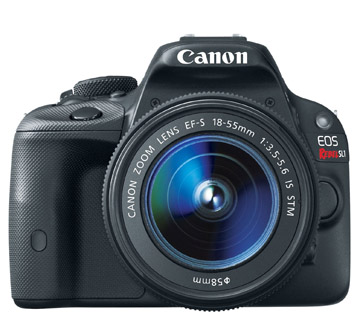 EOS Rebel SL1


It does have a respectable 18 megapixel, APS-C sensor, HD video and the opportunities to get any camera accessories that come along with going with a DSLR format.

Combined with the 18-55 kit lens, you get a Canon DSLR in a relatively small package capable of handling all your basic digital photography wants. The ratings given by consumers on Amazon who have purchased the SL1 are very high:
At the time of this update, over 96% of buyers have given the Canon SL1 a 4 or 5 star rating.
If you happen to read the reviews on this camera, I promise you'll get a good chuckle form the comments about the few negative reviews. Definitely worth reading no matter what camera you have an interest in. Enjoy!
2. Best Value DSLR - Ti series of Canon Cameras
One of Canon's most popular series of DSLR cameras is the "ti" series, starting with the Xti, the extremely popular T3i, the T4i, and T5i cameras. The t5i has the best combination of features and now at great price, due to the arrival of the t6.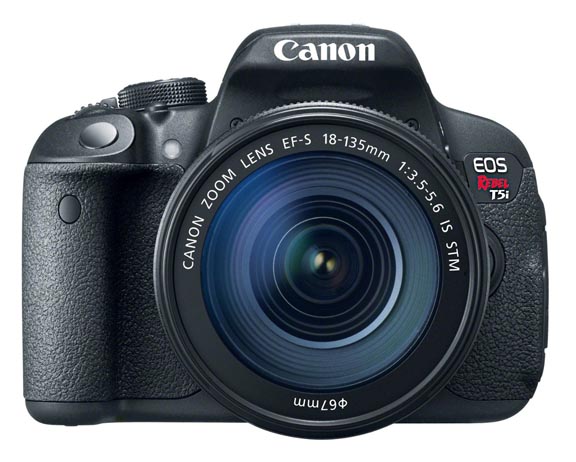 EOS Rebel t5i


You can find thorough and technical reviews of these camera at www.dpreview.com or you can read the reviews of the everyday photographers who have purchased and used the different models in this series of camera.

Reviews of buyers who have reviewed the Canon DSLR cameras on Amazon
The Canon T5 and T5i have so much technology at such affordable prices it's hard to turn down. Over 90% of buyers on Amazon give these Canon DSLRs a 4 or 5 star rating.
The APS-C sized sensor in these T cameras makes it affordable for you to buy the smaller and more appealingly priced EF-S lenses. 
The 18 megapixel sensor combined with the Digic 4 processor in the T5 give you great image quality. 

The HD video is a big upgrade over the Canon t3i.
If you're investing in either one of these, the t5i is such a better choice for just a little extra money.
The articulating touch LCD screen, the far-superior cross-type of focusing spots, and the phase detection technology make this an incredibly fun camera choice.
3. Best Canon DSLR Camera Alternative
If you like the quality that has been associated with using a Canon DSLR, but don't want the size, there is an alternative I want to tell you about. Mirrorless cameras can put bigger sensors in smaller camera bodies without the bulk of a reflex mirror viewing system.
Canon failed with their first couple of attempts at mirrorless cameras. This time, they got it right with the introduction of the EOS M5.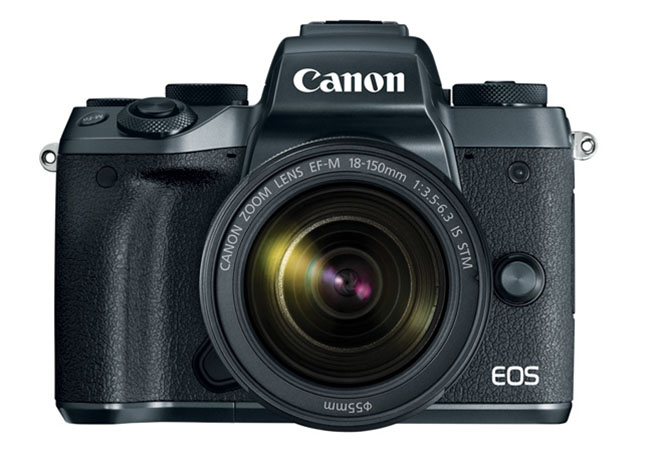 The Mirrorless EOS M5


It has a big 24 megapixel, APS-C sensor, a big 3.2 inch, touch, tilting LCD screen AND an electronic viewfinder. You can use Canon EF-S or EF lenses (with an adapter). It's got a hot shoe for external flash. Dual pixel focusing is really fast. There's so much I do like about this camera. I'm going to have to do a full review on it soon.
The Original Canon DLSR ALternative
The Canon Powershot G1X Mark II. was my top choice for an alternative to the best Canon DSLR before the M5 came along.  Canon Powershot cameras are usually not in the discussion when photographers are talking about the best image quality in a digital camera. The G1X Mark II will fit into a large pocket.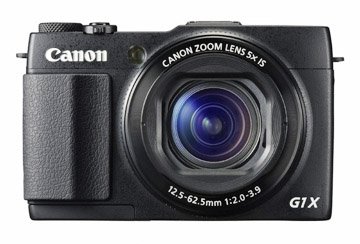 Powershot G1X Mark II
Powershot cameras have been known for their small size and easy point and shoot use, but not the highest quality images. That changed with the introduction of the G1X and the G1X Mark II
Well what if you could combine a small compact camera with a large sensor? Now you can. Don't get fooled by the megapixel myth. The G1x Mark II has only 12.8 megapixel sensor, but those pixels are sized big. That means better quality and less noise.
The G1X Mark II has a 1.5 inch sensor.  That's just a smidgen smaller-sized sensor than the APS-C sensors in the Canon t3i and the Canon SL1 and it's packed into a point-and-shoot sized camera with a great lens.
It is a bit of a price jump, for sure.  For my shooting style it is great fit. My favorite accessory for the G1X Mark II is its EVF electronic viewfinder, making it feel and perform just like a DSLR.
Another compact alternative is the G7X with a one inch sensor. It's a compact camera with a big quality sensor that fits in your pocket. If you don't mind using an LCD to compose your photos, you'll love the G7x. It easily fits in your pocket.

4. Best New Canon DSLR
It's clearly the Canon EOS 90D. It has some of the same features as the "Pro" Canon cameras for a fraction of the price.  have a 70D and love it, but the 90D has a superior sensor, even  better focusing, and dramatically improved video capabilities.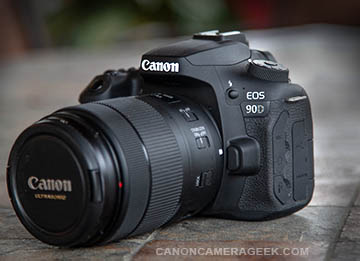 My 90D


The best part is the price. At the time of this post it's only about $200 more dollars to be the thrilled owner of an 90d vs. an 80D.
If you're in the market for a serious DSLR you know you're going to invest about $1000. It makes sense to go just a little higher and great a truly remarkable camera.
I've highlighted four of the best Canon DSLR camera choices that come to mind based on my experiences and research.  Your own preferences may be different for what  are the best characteristics of your ideal digital camera.
I also put a lot of weight in the reviews and opinions of the everyday consumer who has purchased something and taken the time to review it.  I am a pro photographer and my opinions are biased.
I go to the largest on line retailer quite frequently for researching cameras, accessories, and quite a few everyday products that are a better buy with fast, free shipping, Amazon.
If you use a link below to read reviews on products or purchase anything at all, it helps pay for this site. Thanks for your support.
1. Reviews of the Best (and worst) DSLR cameras on Amazon
3. DSLR Cameras from Canon at a dedicated camera retailer: Adorama
Best DSLR Camera For Video
The best DSLR for video should have a touch screen LCD and quick, accurate focus tracking.
Faster frame rates (like 60 fps) will give you smoother video and remember that audio quality is a big part of the experience when you're watching a video.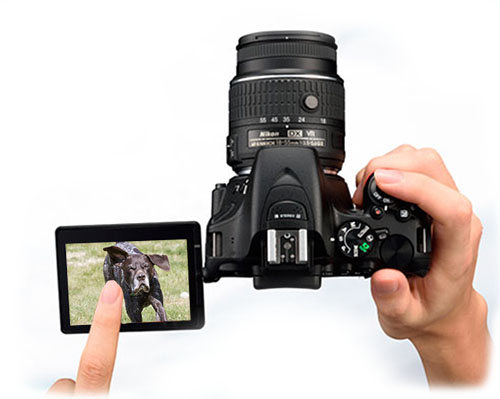 Articulating - touch
LCD screen
This article is not about the best Canon camera for beginners, nor the best professional Canon camera. It's about the best Canon DSLR camera, whether you're a beginner, an advanced photo enthusiast or you shoot photos for money. 
If these thoughts on the best Canon DSLR camera were helpful, please share this page. Just click on one of the floating links on the right.

FINDING THE BEST CANON DSLR DEAL
THE BEST TIME TO BUY A CAMERA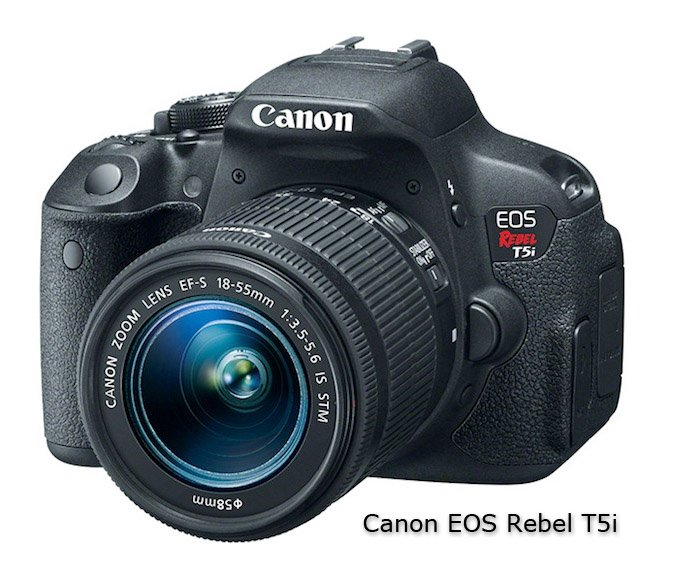 This is about how to get the best Canon DSLR deal. You'd love to find the perfect camera that does everything you want and comes with an affordable price tag. The best way to save money on the new Canon DSLR you really want is to use delayed gratification. In other words, just wait till the next mode of Canon DSLR comes to market.
In order to keep their profits and stock price high and please the shareholders, camera manufacturers continuously bombard us with new models. Rather than significant changes from one camera choice to the next, we are often faced with incremental changes in comparing a current model and its not too distant predecessor. 
As a case in point Canon introduced the T5i, replacing the Canon T4i.  Don't get me wrong, it is usually a safe bet that if you buy the most recently released camera in a category, you are getting the "best Canon DSLR" at the time. 
The EOS Rebel T5i does have a new body finish, live preview of its Creative Filters and a better lens for auto focus in movie mode.  These are all good additional features over the T4i.
Best Canon DSLR Camera Buying Opportunity
When a new model is released. the "older model" drops in price.  It usually doesn't happen right away, but often 6 or 8 months later, you can get a 10-30% price drop.
The chart below are not actual real numbers or dates from any specific two cameras, but gives you a visual on what often happens.   A price drop usually occurs sometime after a new upgrade camera is introduced and that can be an opportunity for you to save money.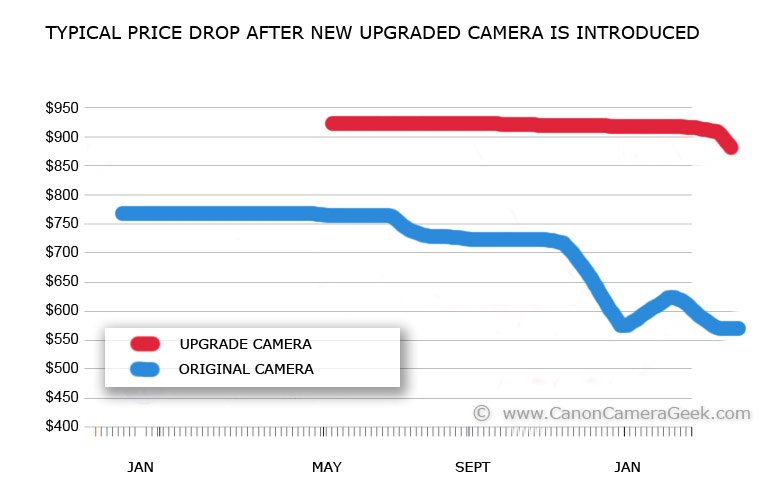 If you find the Canon DSLR that fits all of your needs and it's not the very newest release, it may be a good strategy to buy it and save money.  I waited almost a year before buying my original Canon 5D and waited until well after the Canon G12 was introduced before buying my Canon G11.
Wouldn't it be great if you could actually buy a camera that would be good for at least 10 years without becoming obsolete?  Unfortunately, our society has evolved into a technology-driven marketplace that offers thousands of new products every day.
If you've got boatloads of cash to blow, perhaps it's no big deal to keep buying the latest and greatest DSLR or accessory every time a new one gets released into the market.
I don't and I believe there are many other photographers like me, who want to find a good balance between price and getting the best Canon DSLR for the money.
What's important to you?  It is the mission of Canon Camera Geek to give you worthwhile articles that aren't too long, but long enough to give you valuable information so that you can make the right choice in buying camera equipment.
Have a blast with your photography! The more you shoot the better you get.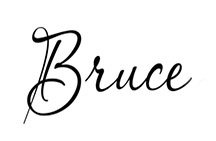 Bruce Lovelace is the publisher of Canon Camera Geek. Read more about him on the About Page. He also publishes how to articles and camera gear reviews at the Photography Tips website.
View some of Bruce's photos on Instagram  and Flickr.   Join the tribe of followers on YouTube. Bruce also runs photo workshops and provides 1 on 1 digital photography coaching.
p.s.   For me, up until recently, the best Canon DSLR camera has been the most recent one I've purchased.  In the past my new DSLR purchase has always been the next more expensive model in line. It was higher up the ladder and the more expensive model than the one I had before.
That changed when I did a lot of research on the EOS 70D and compared it to the 7D Mark II.  I already have a full frame dslr with the 5D Mark III.  I graduated to the 5D and 5d Mark III after several years with 1.6x crop and 1.3x crop cameras.
The 70D is the first time I've purchased an APS-C camera is quite a few years and I am really glad I did.  Here is the review on my currently rated best Canon DSLR camera, the EOS 70D.
---