Canon BG-E7 Battery Grip
The Canon BG-E7 Battery Grip is an interesting accessory to consider for your 7D.
This post will give you the advantages of the BG-E7 for you Canon 7D, a compatibility chart, showing you the BG-E7, as well as the other Canon battery grips, and cheaper alternative grips for your 7D.  
The Canon battery grip does not get as much fanfare as a Canon Speedlite as an accessory but a good grip should have an appeal for some photographers with certain needs.
Do you ever shoot over 500 shots in a single photo shoot? Very few photographers do.  
Extended shooting is not the top reason photographers buy a camera grip, but it's nice to have that extra backup battery installed in case you have a battery go defective on you.
School photographers, sports photographers and event photographers certainly need the extra capabilities for power, but there are other benefits that we'll get into. First, let's dive into the compatibility. The BG-e7 is compatible with the EOS 7D camera.
BG-E7 battery grip compatibility
You can see in the compatibility chart below that the BG-e7 can only be used on your 7D. I find it kind of odd that the grip is limited to just one of the cameras in the Canon DSLR lineup. Most of Canon's battery grips can fit in more than one of their cameras.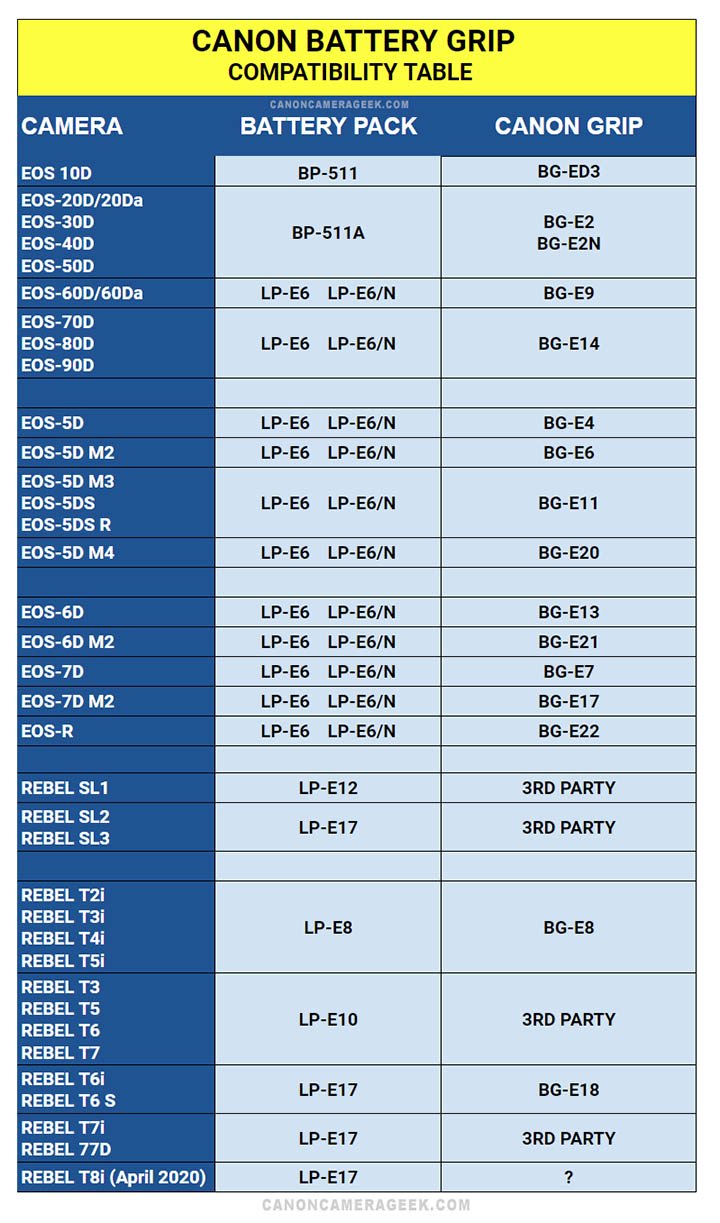 If you ever use a long lens on your 7D for extended periods, you may like the added balance that a larger-heavier camera gives you to counterbalance the weight of the lens.  Sometimes it's not just a mathematical or measurable reason to use a battery grip.  

Many Canon users just like the grip becomes it just feels better.  If you have large hands a grip gives you a little more camera for your fingers to grab.
If you shoot a lot of vertical portraits like I do, a grip gives you several advantages on comfort and ease of use for controlling the camera functions.  Rather than having to release your grip to change a setting, a vertical grip lets you make the changes quickly on the fly.
Without a grip some photographers find that rotating the camera and your hand along with it feels a bit awkward and puts strain on your wrist, particularly if you have a long telephoto lens attached to your 7D.
The BG-E7 takes the LP-E6 batteries, the same batteries that fit in the 60D, the 5D Mark II , and 5D Mark III.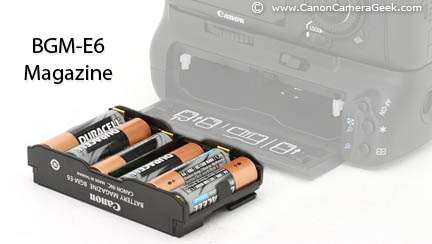 The Canon BGM-E6 magazine is the cartridge that fits into the battery grip that holds 6 AA batteries. See the photo of the BGM-E6.
Some photographers prefer the rear door for direct battery insertion. The BG-E7 will function with either one or two of the LP-E6 batteries inserted. The grip has the main dial, an M-Fn button, AEL, AF, and the AF-point selection button included. 
The on-of switch on the Canon battery grips does not turn the battery grip off.  It de-activates the controls on the grip. This prevents an accidental change to a camera setting or take an inadvertent photograph.
The battery grip will power the camera provided the camera's power switch is on.  The designs and functions of the Canon battery grips have come along way since the early models like the BG-E2 and BG-E2N were released. 
This is true for most Canon camera accessories and the Canon BG-E7 battery grip is no exception.  It comes with the excellent Canon quality build and the corresponding Canon price tag.
BG-E7 Battery Grip Price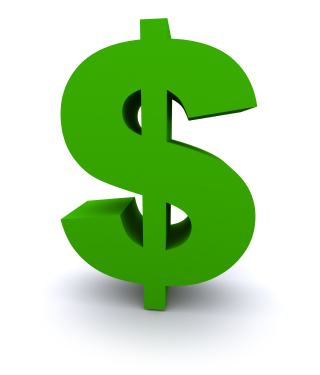 The price of the BG-E7 varies quite a bit since it was first introduced in 2003. BG-E7 prices range from $29 for a new "3rd party" to $133 for a genuine Canon grip.
Naturally, the BG-E7 grips that are sold along with batteries and chargers cost more than the grips that are sold by themselves.
It is very challenging to find a current price for a new Canon BG-E7 battery grip because they are no longer made. It's been almost 20 years. You're better off getting a price for an alternative grip for your 7D, using one of the links below.
As an eBay, KEH, and Amazon affiliate, Canon Camera Geek receives a small commission from qualifying purchases, at NO added cost to you.
alternative canon bg-e7 battery grip choices for your 7D
Rather than pay the high price of a BG-E7, you can save money two different ways. You can buy a third party grip for substantially less money or you can buy a used grip. Although I've not done this-I don't own a 7D, both are popular directions that many photographers choose to take. 
1. how to buy a used BG-E7
At the time of the research for this article, you could get a used BG-E7 at keh.com for only $32.
Ebay listings indicated the second hand grips for your D7 sell for around $30.
2. how to buy an alternative grip for your 7D
You can buy other brands of battery grips, made especially for your 7D, that are fully compatible. Currently prices for new 3rd party battery grips for your 7D are selling on Amazon for between 30-$40.
Use caution as there are some junky knock-offs that are not reliable and some that are medium quality. Buying a genuine Canon BG-7 is safer, but but more expensive. Click any one of the photos below to get the current price and read the reviews of alternatives to the bG-E7 on Amazon
I hope you found this post helpful. For more topics, use the search box below. For related post, use one of the links below my signature. More information here for other Canon 7D accessories. 
Search for articles on this Site: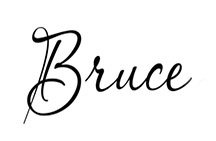 Bruce Lovelace is the publisher of Canon Camera Geek. Read more about him on the About Page. He also publishes how to articles and camera gear reviews at the Photography Tips website.
View some of Bruce's photos on Instagram  and Flickr.   Join the tribe of followers on YouTube. Bruce also runs photo workshops and provides 1 on 1 digital photography coaching.
---
Other Interesting Canon Accessories

---