Canon Lens Compatibility Guide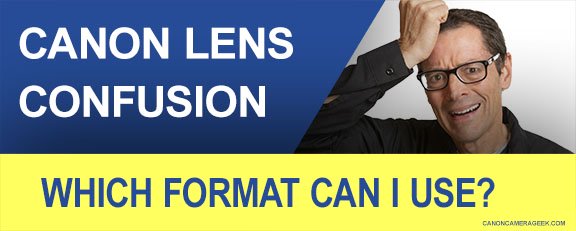 It's definitely a challenge to understand Canon lens compatibility between the different lenses and Canon camera lens mounts. This compatibility guide will help make it easy for you to understand which lenses can be used on which cameras.
What Are The Different Canon Lens Mounts
There are currently 5 different Canon camera lens mounts. They are the EF,  EF-S,  EF-M,  RF, and RF-S. These 5 mounts fit on 3 different types of Canon digital cameras. The 3 types of Canon cameras are the original Canon DSLR cameras, the first mirrorless Canon M class of digital mirrorless cameras, and the most recent R class of Canon mirrorless cameras.
Both the Canon DLSR series and the Canon mirrorless R series of cameras come in full frame sensors and smaller "crop" sized sensor versions. The M series cameras all have the smaller APS-C "crop" sensors.
Do All Canon Lenses Fit All Canon Cameras?
Some Canon lenses do fit on all Canon cameras, some of which require an adapter to make them compatible. Other Canon lenses will only work on their own series of cameras and still other, smaller Canon lenses will not work on the larger Canon camera bodies. See the compatibility table below.
Any EF lenses they will fit on any of the 5 different Canon camera types, although you will need an adapter for these lenses to attach to the M series and R series of mirrorless cameras.
The adapters give you full functional compatibility, including auto-focusing, image stabilization, and aperture control. More on that in a minute. Lets get right to what you were looking for, Canon lens compatibility between Canon lenses and cameras.
Look at the Canon lens compatibility table below to see what Canon lenses will work on what Canon cameras.
If you have a specific lens type find it in the first column on the left, look across the table and you'll see what type of Canon camera is compatible.
If you have a specific camera type find it along the top row, and look down the table to find the compatible Canon lens.
There are two big takeaways you can see from the table above. First, EF lenses are the most versatile because they will fit on ALL 5 different Canon camera mounts. Secondly, M lenses are the least versatile, as they can only be used on the Canon M mount cameras.
Also note that with all of the smaller sensor cameras in all 3 different types of mounts, the EF-S, the M, and the RF-S, you get a "crop factor" of 1.6x. That means whatever lens you use, your effective focal length is 1.6 times the actual focal length of the lens. Here's my simplified explanation of Crop Factor.
How You Tell Which Canon Lens Mount You Have
You can easily tell which lens mount system your camera has by looking for the type of marking on the front of your camera.
Start by pressing the lens release button on the front of your camera.
Twist the lens counter clockwise and remove the lens.
Look at the front mounting flange on your camera to check what marking it has on it. See the four types of markings shown below and what kind of lens(es) are compatible.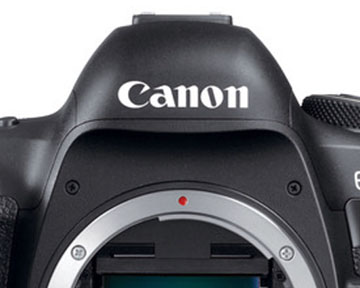 EF

EF-S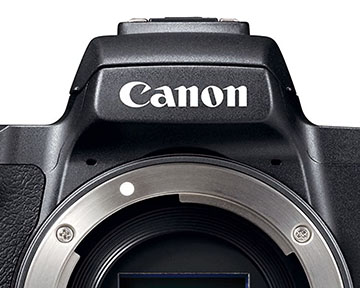 EF-M

RF and RF-S

Look for a red dot at the top of the camera's mounting flange.
Look for a red dot on top and a small white square next to it.
Look for a white circular dot slightly to the left of the top of the camera's mounting flange.
Look for a vertical red line at the top of the camera's mounting flange.
link to: What is the Difference Between EF and EF-S lenses
Canon Lens Adapters
There are a few Canon lens adapters that give you the ability to adapt your lens to a different mounting system.  The adapter is attached to the front of your camera and then the lens is attached to the adapter.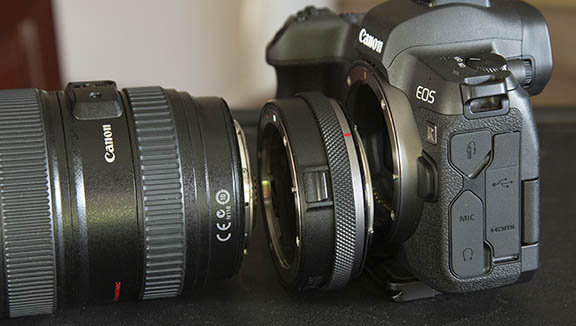 Attach the 3 together as shown
EF lens + EOS R adapter + EOS R camera body.


EF-EOS R. There are 3 versions of this adapter. All of them allow you to use EF and EF-S lenses on the newest Canon mirrorless cameras that are part of the "R" line of cameras. One version has a drop in filter drawer. One is a standard version.
The 3rd version is the one I chose. It has an extra adjustment ring that can be set to adjust various camera settings by simply rotating it. Here is my complete review of the EF-EOS R adapter.
EF-EOS M. The EF-EOS M adapter enables you to use Ef and EF-S lenses on the M series of Canon mirrorless cameras.
sUMMARY: tIPS ON PICKING THE RIGHT lENS/SYSTEM
EOS M is the least flexible system of the 3 Canon lens mount systems. The lens selection is  limited and Canon will not be making any more new M lenses. With that said, the M cameras still may appeal to you if you want a small, capable camera and don't need more than a few lenses. 
EOS R is most technologically advanced because it's the newest. If starting as a first time photographer who wants an ILC (interchangeable lens camera) system, Canon mirrorless R will give you incredible features and image quality.
EF has by far the most extensive lens choices, new and used. The EF lenses are like type O negative blood. They're also the "universal donor" and can be used on all 5 camera lens mounts (some with adapter)
I truly hope this article has helped you. Please consider leaving a review on Google My Business.
Have a blast. Shoot a Canon!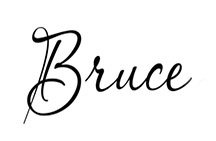 Bruce Lovelace is the publisher of Canon Camera Geek. Read more about him on the About Page. He also publishes how to articles and camera gear reviews at the Photography Tips website.
View some of Bruce's photos on Instagram  and Flickr.   Join the tribe of followers on YouTube. Bruce also runs photo workshops and provides 1 on 1 digital photography coaching.
---
---