Cheap Canon Lenses
This page may contain affiliate links that pay me a small commission. There is no cost to you. You can review the affiliate statement at the very bottom of this page if you want more information.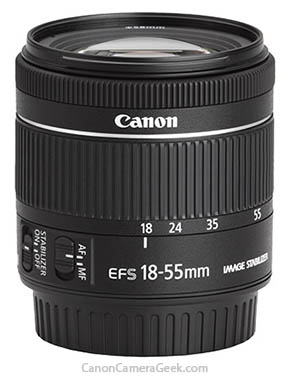 Canon kit lens


You have several ways to get cheap canon lenses, sometimes without any compromise in quality or function. If you are looking to get an additional Canon lens as an accessory or you only have a Canon body and are looking for one main lens to buy, here are your options:
You can choose one or more of the several simpler design lenses to save money.
You can go with a used lens or refurbished lens.
You can save money and go for a Canon alternative lens made by a third party made to be fully compatible with your Canon camera body.
This article will give you a list of examples of cheap lenses for your Canon. 
New Cheap Canon Lenses
Whether it's a new car, a new pair of shoes, or a new piece of camera gear, it's always exciting to start to use something where you're the first one to do so. Here's a list of lenses that you can buy new and are not at all expensive.
CANON LENS
PRICE
FEATURES

UPDATED
PRICE

Canon EF 50mm f/1.8 STM Lens
$125
MOST AFFORDABLE 50. The "Nifty Fifty" lens is small and light, good for travel and street photography. Here's a comparison of all three 50mm lenses.

Amazon Price

Canon EF-S 18-55mm f/3.5-5.6
$199
PRICED NEW. BARGAIN! The standard "kit" lens for the smaller APS-C Canon cameras. General purpose beginners lens that often comes with consumers level Canon DSLRs.

Check Price

Canon RF 24-105mm f/4-7.1
$399
MIRRORLESS. The standard "kit" lens for Canon full frame mirrorless cameras. General purpose beginners lens. NON-professional version of the 24-105 L. Lighter weight and smaller profile. Variable maximum aperture. Still has image stabilization

Updated Price

Canon EF 85mm f/1.8 prime lens
$499
TELEPHOTO. This is a great portrait lens. If you want to shoot headshots, full body portraits, or small families, consider this lens. It's fast. It's sharp. It's cheap.

Updated Price

Canon EF 75-300mm f/4-5.6
$199
SPORTS. This is a solid lens for shooting sports and wildlife. It will fit Canon full size and crop DSLRs. It's an older model lens and comes with a nicely reduced pricetag.

Updated Price
Most buyers of Canon cameras buy their cameras along with a "kit" lens packaged with a few accessories like a battery, charger and camera strap.  The kit lenses are good general purpose zoom lenses, usually not particularly fast in terms of maximum f-stop.
As an example the Canon T3i kit lens is the 18-55 mm f3.5-5.6  EF-S and sells separately for round $200. It's a good bargain lens if you only have an APS-C camera like the Canon Rebel T3i, T4i, T5i, 60D, 70D, 77D 80D, 90D, 7D, and 7D II.
Best Pre-owned (Used) Canon Lenses
If you are looking for genuine Canon lenses but don't want to pay new lens prices, then you can go used or re-furbished. Most come with a limited warranty but you can get re-built lenses at the Canon Refurbished store on their main web site.

CANON LENS
PRICE
FEATURES

UPDATED
PRICE

Canon EF 70-200 f/2.8
$494
CLASSIC. An all-time favorite of Canon shooters. Save money on a used version I of this model. Versatile for portraits, youth sports, backyard wildlife. Large maximum aperture for shooting under dim conditions.
Canon EF-S 18-135mm f/3.5-5.6 IS NANO USM
$298
VERSATILE. For APS-C crop Canon DSLRs. My favorite lens for my smaller Canon Bodies. Great zoom range, light, and affordable.
Canon 24mm f/2.8 EF
$228
WIDE ANGLE. For full frame Canon DSLRs. Fast and compact, good for street photography, nighttime photos and for shooting indoors in smaller spaces.
Canon EF-S 55-250mm f/4-5.6 IS
$116
TELEPHOTO ZOOM. For APS-C (Crop) Canon DSLRs. Covers medium to full magnification zoom. Great for photographing birds, wildlife, sports, and other distant objects.
Canon EF-S 18-55mm f/3.5-5.6
$43
KIT LENS. For APS-C (Crop) Canon DSLRs. For those on the strictest of budgets, the no-frills starter lens to match with your Canon DSLR body. Basic wide angle to medium telephoto zoom will handle a variety of subjects.
Ebay.  If it's a main stream lens and desired by many, bidders may bid the price too high to really make it a bargain.  You also run the risk of getting a lemon form a not-so-trustworthy seller.

The major camera retailers like B+H PhotoVideo, Adorama and Sammy's camera have a limited selection because their main focus is new cameras, lenses and accessories. I'm a big fan of KEH, which is now where I check first to see what they've got in inventory.

Best Canon Lens Alternatives
For some photographers, they just want to take pictures that come out.  If their camera and lens combination succeed and producing photos that are fairly sharp they are happy as a pig in mud.
For others, they only want the best lenses at low cost.  Alternative lens manufacturers that have a good reputation like Sigma, Tamron, or Rokinon, or Tokina.  I won't discuss Nikon since this is the Canon Camera Geek web site.  ;-) 
ALTERNATIVE
PRICE
FEATURES

UPDATED
PRICE

Tamron AF 18-200mm F/3.5-6.3 Di-II
$249
VERSATILITY. For Canon APS-C "crop" cameras. A 10x zoom gives you wide to super telephoto focal lengths.

CHECK PRICE

Rokinon FE14M-C 14mm F2.8 Ultra Wide Lens
$289
SUPER WIDE. Specialty lens for photographing landscapes, the nighttime sky, and strong perspective photography. Fits full frame and crop Canon camera bodies.

CHECK PRICE

Sigma 70-300mm f/4-5.6 DG Macro
$229
INTERMEDIATE TELE. Solid magnification zoom lens for cheap price. Fits Canon full frame and APS-C cameras.

CHECK PRICE

Sigma 150-600mm f/5-6.3
$869
POWER. High magnification zoom lens for photographing birds and other wildlife, distant landscapes and sports. Fits Canon full frame and APS-C cameras.

CHECK PRICE
There are too many bargain Canon lens alternatives to go over in one article, but I can give you some valuable advice. Don't go super cheap. Stick with one of the off-brands I mentioned above. 

Early on in my digital photography career I bought a cheapo 100-300mm "sports" lens from Albinar.  It truly was a piece of junk.  I learned a valuable lesson with that one.  It only cost about $100, but the chromatic aberrations and lack of sharpness produced below-average photos.
The goal isn't to just get cheaply made lenses at a bargain, but rather to get affordable lenses for Canon cameras that perform up to your specific expectations. Another consideration is how much you're spending on your camera that you're going to attach your affordable lens to. The brings up the related questions if it's safe to buy a used Canon camera.
Best place to get cheap Canon lenses
One of the best places to get affordable, bargain, low-cost, low-price, reasonable lenses, both new and used is Amazon. You can purchase and test it on your specific camera after you buy it and still return it without penalty if you have a lemon.
Just pay attention to the specific return policies. You can also get a great idea of how the lens will perform by reading the reviews and ratings of other buyers.
There is no such thing as a 100% guaranteed certainty except with death and taxes. Here are reviews and opinions for
Canon Lenses on Amazon.
For more on prices you may be interested in this post: Canon Lens Cost. Have a blast. Keep shooting your Canon.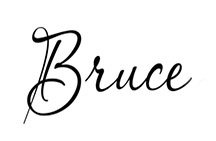 Bruce Lovelace is the publisher of Canon Camera Geek. Read more about him on the About Page. He also publishes how to articles and camera gear reviews at the Photography Tips website.
View some of Bruce's photos on Instagram  and Flickr.   Join the tribe of followers on YouTube. Bruce also runs photo workshops and provides 1 on 1 digital photography coaching.
Back to ALL Canon Camera Lenses
---