Canon G1x Mark II Specs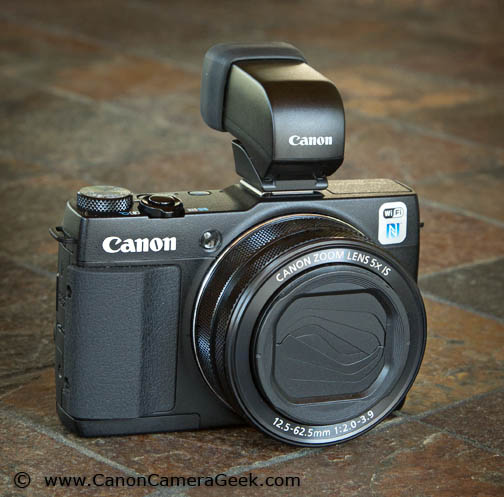 basic specs for the g1x mark ii
These are the basic Canon G1x Mark II Specifications that manufactures always tell you about. They're useful when you're doing side by side comparisons with the G1X Mark II and other cameras that you're considering.

12.8 Megapixel  1.5 inch sensor
2.0 inches to Infinity Focusing
Size: 4.6 x 2.9 x 2.6
Digic 6 Processor
ISO Range: 100-12,800
Weight 19 Ounces
5x (24-120 Equiv.) Zoom Lens
Full 1920x1080 HD Video
Price (6/2014)  $799
Digital camera specs are great to use to compare cameras and most photographers take more than a casual glance at them when deciding on the best camera to buy to satisfy their wishes for the right one.
It is also important to remember the practical, more subjective qualities of any given camera should be looked at too.  These include ease of use, ability to take along conveniently and, most important for many of us, the actual quality of the image.

G1X Mark II Specs that matter most
The following 4 specifications on the Powershot G1X Mark II camera inspired me to invest in one, keep it and use it a lot. I am very happy with my decision, based on these 4 specs:
| | | | |
| --- | --- | --- | --- |
| 1.5 inch sensor | EVF Viewfinder | RAW | Hot Shoe |
These 4 specs are definitely the ones that matter most for me when choosing the best compact camera that's easy to travel with and take with me anywhere.
Big sensor means higher quality images

Optical viewfinder means best view of the scene in front of me.

RAW mode gives me best flexibility in processing, adjusting, and editing images

Hot shoe gives me more control over lighting.
I had been waiting patiently for a camera designed like this for quite sometime.  I liked my first Canon "g" series camera, the G11, for its size, the inclusion of a hot-shoe, and for shooting raw images.
Ultimately the image quality with the G11 was not great due to the small size of the sensor.
I was excited about the announcement of the EOS-M, Canon's first attempt at mirrorless. The size was okay with the non-zooming "pancake lens" attached but bulky with additional lenses and the focusing was very disappointing.  With no optical or electronic viewfinder option there is NO shot of me liking this camera. 
The release of the original G1X was tempting but again fell short in three key areas for me. The lens performance in focusing speed as well as close focusing for macro photography were both atrocious. 
The viewfinder on the original G1X is simply too small, is not accurate and has no camera setting or exposure information inside.
Canon G1x Mark II Specs - What's- Included
Manual.  With most newer cameras the included manual comes up short and the Powershot G1X Mark II camera manual is no exception.  If I had the time and better writing skills, I'd write a G1X Mark II guide book myself.
Battery charger.  One of the advantages on having a small battery is that the battery charger is small too.  It easily fits in a small camera case or a small pouch in a bigger camera bag
G1x Mark II Battery.  I confess:  the battery is the wimpiest accessory on this camera. I have spare batteries for every camera I use, so this is not a big deal for me personally.
Neck Strap.  I don't use the neck straps very often because I don't like things around my neck.  I prefer wrist straps but I do recommend you use something to prevent accidentally dropping your new Canon.
This is not a perfect camera.  There are none that are perfect that I know of, but I really like it a lot and am enjoying the experience of using it, particularly the EVF electronic viewfinder.
The Canon G1X Mark II specs are good, and the image quality is excellent, specially at high ISO numbers.  It's a big investment, for sure, but one that I think is worth it because of the combination of features, packed into a very transportable and versatile camera.
sample photo and specs
Reviews and opinions of other buyers of the G1X Mark II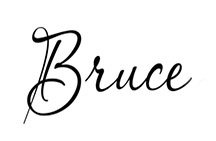 Bruce Lovelace is the publisher of Canon Camera Geek. Read more about him on the About Page. He also publishes how to articles and camera gear reviews at the Photography Tips website.
View some of Bruce's photos on Instagram  and Flickr.   Join the tribe of followers on YouTube. Bruce also runs photo workshops and provides 1 on 1 digital photography coaching.
p.s.  Don't get fooled by the megapixel myth.  The specs on the G1X Mark II tell you it only has a 12.8 megapixel sensor. The size of the individual pixels, how they are placed on the sensor as well as the overall dimensions (1.5 inch) matter in the equation that equals quality.

---