Canon Camera Guide


(Canon Lenses, Cameras, And Accessories)




Learning about Canon camera, Canon lenses, and accessories doesn't have to be complicated. This website is your own personal guide to choosing and using Canon camera equipment.
Simple answers to your questions.
Here is where you'll find helpful tips and useful advice on Canon camera gear, including Canon cameras, Canon Lenses, Canon flash, and related accessories, as well as some smart alternatives. I don't work for Canon in any way. I've just had a lot of experience using Canon gear over the years. Here's the legal disclaimer.
Anyway, let's dive right into the advice on Canon gear and how to use it, whether you want to use a new or used camera, a lens, or an accessory thingamajig made by Canon, or yes, another manufacturer. Use the main menu up above or one of the search boxes scattered around this website to find the specific answers to your questions.
while you're here. Experience everything. Take care of yourself and your friends. Have fun. Be crazy. Be weird. Go out and screw up!  You're going to anyway, so you might as well enjoy the process." TR.  Adapt to digi-tips 

While you're here, experience the whole website. Keep a fun, childlike curiosity about your camera equipment. Go out and actively try various techniques with your gear. You'll make some mistakes anyway. Enjoy the process!   -  COACH BRUCE
I can help you make the right choice on a Canon camera, lens, or an accessory that will help you improve your photography.

Have you ever felt confused about a feature on a camera, an accessory, or another piece of photography equipment? Maybe you just need a little how to information to help you use an accessory more effectively.

Are you curious about a camera or an accessory? I don't work for Canon, but I've had a lot of experience using their cameras, lenses and other accessories, so I should be able to help you find what you're looking for. At least that's what you can expect.
Search for articles on this Site:
You can read page after page of confusing technical jargon, spend hours and hours reading the reviews, or try something  simpler. That's what the Canon Camera Geek web site is all about, giving you simplified information to help you make your choices on Canon camera equipment. 
Question About Canon Camera Accessories 
---

It's all about Canon cameras, accessories and lenses, which ones are worth buying and which ones are not. I gave it the name Canon Camera Geek because it focuses mostly on Canon Camera equipment.  
It is written for you if you're a dedicated Canon enthusiast, a casual hobbyist, or even a brand new user of Canon photography equipment. From time to time, you will also find reviews and opinions on Non-Canon camera equipment if it is useful information for Canon users.
You can use the search box at the upper right corner of the pages to help you find the information you need to get.
What this Canon Camera Reviews is not about:
If you are looking for a long technical Canon camera review, overloaded with numbers and meaningless statistics, I'll be honest with you; this site isn't for you.
If you have a need to read long and boring articles with every tested specification and chart full of numerical data this might not be the best source for you.
Do I look at numbers?  Absolutely, but I try to stick to the ones that matter. This website is more of a way to getting simple, practical opinions on using Canon cameras, lenses and accessories, getting the right equipment at the right price.  
I've been a camera nut for about 45 years.  I guess that makes it sound like I am getting old. My wife certainly won't tell you I act like I'm old. I like to think I've just had lots of experiences with photography.  Here are the resources I use for researching and buying both camera equipment and photography education.
---
Even if you don't own any Canon cameras, lenses or other Canon accessories, you may find this site useful.  It will help you make choices and learn about advantages and disadvantages of digital photography equipment and their features.


The majority of the reviews are on Canon photography equipment, cameras, lenses, speedlites, and other accessories.  That's what this web site focuses on. (There is a pun in there somewhere)..
It's not overloaded with the technical, in-depth, scientific, full-of-numerical-data, reviews. Don't get me wrong, shutter accuracy, exposure performance, lens chromatic aberration and distortion data is important. The scientifically based Canon equipment reviews serve an important purpose. They are good for comparison between different models as well as choosing between different camera manufacturers.
Here, you will find more practical digital camera and lens reviews, based on the technical stuff digested for you. The scientific test data gets combined with my practical experience as a professional photographer.

I am a Canon Camera Geek

Here is my disclaimer though. I didn't start out as a Canon Geek. This web site is not affiliated with Canon in any way and I have no association with Canon other than my knowledge from buying and using many of their fine products for many years.
Also, I am not a professional writer.  That likely will be come apparent quickly but my intent to provide you with valuable information is genuine. The goal of this Canon Camera Reviews web site is to be valuable to you; to provide relevant, accurate information about cameras, lenses and accessories. 
My wife and I started with a simple point and shoot, the A620 in 2005. Since then we've progressed through 10D, 20D,Powershot G11, 5D Mark I, Canon 5d Mark III, many Canon Lenses.  As of January 2015 I used a G1x Mark II and an EOS 70D quite a bit. Now I use my 90D with a 18-135mm lens or my 10-18mm lens attached and a 16-35mm f/4.0 on my 5D Mark III for shooting landscapes.
---
My favorite take-it-anywhere Canon has been the
Having Canon 5d, 10d, and 20d bodies as well as Canon 85mm f1.8, 24-105 lens, 28-70 lens and Canon Speedlite 270ex-II and Speedlite 580ex flashes has given me a wide range of experiences with the Canon brand.
My portrait clients bombard me with questions about digital cameras and related photography equipment. This is what led me to write the Canon Camera Reviews website.
I didn't start out as a Canon Camera Geek. The first time I ever used a camera was in 1968 and it was a cheapo plastic camera made by Kodak. My first slr (single lens reflex ) camera was a Beseler Topcon Auto 100, followed by a Minolta SRT 102, and then a Minolta XD-11 in 1977.
I can still hear the "KaPlunk" sound of that mechanical shutter in the Topcon. You remember certain things from your childhood very vividly.  It's like your first car or your first girlfriend-you never forget them.
After the Minolta, I became acquainted with the Canon AE-1, aggressively promoted in commercials by tennis star Tracy Austin and Olympian Jennifer Chandler. My first digital camera was a Canon Powershot A620 which my wife still uses to this day. No, now she uses my G1X Mark II. My second confession is that my first digital SLR was not a Canon Camera. It was the Olympus E-10.
You can get reviews on Canon camera accessories, like lenses, flash, tripods and all the other cool Canon camera gadgets, along with photography tips on this web site to get the most out of your Canon equipment.
There are also reviews on non-Canon digital photography equipment that you should use instead of the Original Equipment Manufacturer (OEM) or perhaps avoid in some instances. If you'd like to ask any questions on canon cameras, lenses or accessories you can do so on this Canon Camera Reviews web site, directly below.  You can also give your own Canon camera reviews too.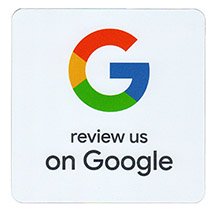 I truly hope you found this post worthwhile.  If this website helped you, feel free to leave a review at Google Business and explore the entire website.
HAVE A BLAST. SHOOT A CANON!
---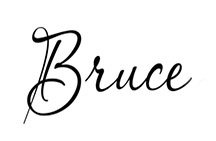 Bruce Lovelace is the publisher of Canon Camera Geek. Read more about him on the About Page. He also publishes how to articles and camera gear reviews at the Photography Tips website.
View some of Bruce's photos on Instagram  and Flickr.   Join the tribe of followers on YouTube. Bruce also runs photo workshops and provides 1 on 1 digital photography coaching.
---
CanonCameraGeek is NOT associated with Canon Inc. or any of its subsidiaries.
---
Ask the Canon Geek
Do you have a question about Canon cameras or accessories? Ask me and if it is valuable for Canon Camera Geek readers, I'll answer it through my blog.
What Other Visitors Have Said
Click below to see contributions from other visitors to this page...


---
If you'd like me to write a specific Canon camera review on a camera you've been checking out feel free to contact me here:  Ask the Canon Geek