Thank you for your Question to the canon camera geek!
---

I appreciate you taking the time to visit my site and ask me a question about Canon equipment. You can search for any topic on this website by using the Google search box below, or I've listed a few posts below that, where you might want to explore next.
Search for articles on this Site:
---
You might like these
Post Your Comment For:
Canon IXUS 951S
Canon Remote Control
Changed your mind? Decided not to comment right now?
Return to Canon IXUS 951S
Canon Remote Control.

Join in and write your own page! It's easy to do. How? Simply click here to return to Ask The Canon Geek.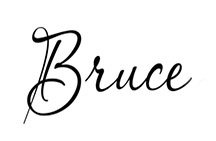 Bruce Lovelace is the publisher of Canon Camera Geek. Read more about him on the About Page. He also publishes how to articles and camera gear reviews at the Photography Tips website.
View some of Bruce's photos on Instagram  and Flickr.   Join the Tribe: YouTube. Visit the Canon Geek FaceBook Group. Bruce runs photo workshops and provides 1 on 1 digital photography coaching.