How Good is the Canon 70D Flash
Is the Canon 70D flash any good?
The flash that's built into your EOS 70D is convenient and easy to use. It's always there. Just push the button, right? But what if you want to take your flash lighting to a new level?
Would you like to get an external flash for more power and creativity. This article will help you choose the best option for flash for your Canon EOS 70D.
The direct pop-up flash on the 70D is so close to the lens that it has some drawbacks, but if you add a Canon 70D external flash to your accessory list, the possibilities are endless. But first take just a few minutes to watch this EOS 70D Training video.
Don't worry about understanding everything. That will come with time and some good old experimenting fun. Just watch the whole thing to get an overview and you'll see why I changed my mind so much when it comes to my dislike for pop-up flashes.
The three main features you should consider when evaluating the built-in flash as well as external flashes for your EOS 70D are overall size, its power, and what directions you can aim your flash.
Disadvantages of using the 70D Pop-up Flash
The small size of the flash creates harsh shadows.

With only a guide number of 39, you don't have much power and the 70d doesn't reach very far.

You can't move the flash to give your subject directional lighting and you can't rotate it to bounce it off of a large surface area to soften the shadows.
Advantages of using the 70D Pop-up Flash
It's built-in. You always have it with you and it's always ready to fire. You don't have to worry about carrying anything else in your camera bag.

You can adjust the power setting to be brighter or darker when you want to blend it in with the existing light of a scene in front of you.

You can use it to fire an external flash wirelessly AND adjust the ratio of power between the external flash and the pop-up flash.
There are many more "sexy" canon EOS 70d accessories to dream of getting, but a simple upgrade your lighting will upgrade your photography dramatically.
A shoe mounted flash can take your photography to a whole new level. The Canon 70D flash is great at getting exposure right by using the E-TTL auto-flash metering system. It can synchronize at 1/250 second which is good for fill-flash in bright outdoor and back-lit situations.  It does have a limited range, though.
You can morph your average looking flash photos into breathtaking photos just by learning a few simple bounce lighting techniques.  One easy option ifs for you use a more capable flash accessory. Here are some alternatives to the standard pop-up flash you can consider:
Canon 70D Flash Alternatives
1. Shoe Mount Flashes
In addition to the Speedlite line of flash guns made by Canon, there are several other reputable companies that make flashes for the Canon line of cameras.
VIVITAR  - I used a pair of  Vivitar 285 flash heads for many years to shoot weddings and they never failed me.  Vivitar flashes have undergone several design changes to accommodate digital cameras.
YONGNUO -  The Yongnuo Model YN-560 II Flash got a CanonGeek 4-5 rating of 86%.  The Yongnuo YN-560EX TTL doesn't sell as much due to its higher price but gets a enticing 91% 4-5 rating as a good alternative to the Canon 70D Flash.
NEEWER  -  The Neewer TT560 got a CanonGeek 4-5 rating of 83% but was of the most frequently purchased because it's about $20 less than the Yongnuo YH-560 II
PRECISION DESIGN - Customers who purchase the Precision DSLR300 model were somewhat disappointed with it's performance despite its low price.
Click and read more reviews on these alternatives to the built-in pop-up flash on the Canon 70D:
2. Bracket Mounted Flashes
These often have more power and require separate power sources.  
LMEDYNE - I have not personally used Lumedyne.  Their HQRS flash head can handle an incredible 2400 watt-sec of power.  A wedding photographer colleague of mine swore by Lumedyne for many years.  There web site is very dated and needs an upgrade.
QUANTUM - Once I progressed from the Vivitar 285's to more power and sophistication with Quantum, it's been my personal choice for shooting events.  I've "retired" (LOL) from shooting events but still have and occasionally use my Q-Flash x2 and Td5 flash heads with Quantum batteries
METZ - I have not heard much from Metz in recent years personally.  The were the "Cadillac" of professional portable strobes in wedding photography, especially with the elitist Hasselblad shooters.  Metz now makes several shoe-mounted flash guns, designed similarly to the Canon Speedlite line.
Canon Speedlites for the 70D
If you are a loyal Canon fan, you might not even consider getting a flash made by a third party. I understand that mentality completely.  I now have four Canon flashes.
There is something to say for buying accessories made by the same company that makes your camera.
You know everything will work flawlessly together and worry free. I shoot a lot of photos with professional studio lights but my favorite shoe mount flash is my Canon Speedlite 270EX II.
Here is the complete Canon line-up of 70D pop-up flash alternatives.  They are top quality. There is one to fit every need.
You can also learn about the advantages and disadvantages of various flash options for the Canon EOS 70D camera by reading the reviews and opinions of regular consumers who have purchased them.

Whether or not you are actually in the market for a camera or accessory, you can still get some insight into a variety of photography gear or even household items.
By visiting Amazon and reading the customer reviews, you get the opinions of many consumers who have already purchased an used a certain product. 
Have a blast. Shoot your Canon!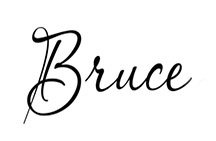 Bruce Lovelace is the publisher of Canon Camera Geek. Read more about him on the About Page. He also publishes how to articles and camera gear reviews at the Photography Tips website.
View some of Bruce's photos on Instagram  and Flickr.   Join the tribe of followers on YouTube. Bruce also runs photo workshops and provides 1 on 1 digital photography coaching.
---