Is Canon 70D Video Any Good
The Canon 70D video capabilities are endless. The Dual Pixel focus technology makes this one of the best cameras for shooting video.
Here are some videos on the Canon EOS 70D that will be beneficial for you to watch. I've purposefully not picked the videos that are a waste of time for viewing.  
There are a lot of videos on YouTube that are made by individuals who really enjoy seeing themselves on video but perhaps are not so valuable and informative for you to watch.
70D video Specs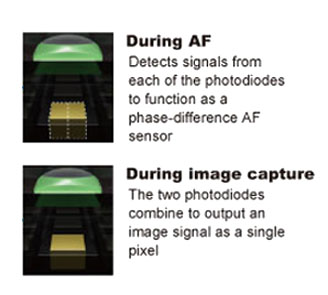 Dual Pixel Focusing


The Canon EOS 70D is still a good camera for video. It can shoot Full HD at30fps and 720 HD video at 60 fps.
It has a separate microphone jack, manual audio adjustments and a capable wind filter. The dual pixel CMOS AF splits each individual pixel into its own phase-detect autofocus sensor, giving you fast accurate focusing.
Canon 70D Video Review
The first video is by CameraRec Toby.  Although I'm not a big fan of videos that are shot mostly of the speaker talking and not more views of the camera or through the camera, Toby is very knowledgeable about the 70D.  
What I do like about this video is he does a real good job of discussing what to me is the single best feature about this camera.  That is the live-view focusing and why it is a great feature.  
He also gives other positive and negative aspects of the camera in practical terms, not scientific results that don't matter to the everyday photographer.
Canon 70D Video Tutorial
This is a very detailed tutorial for the buttons and dials on the canon EOS 70D camera.  It is 16 minutes long, so if you are in a hurry to find one particular button's function, you could go to the Canon 70D manual.  It is a very thorough video tutorial on all of the outside controls on this camera.
The lighting on the camera in this footage is not so great, but this video is still a great way to learn about all the Canon 70D has to offer.  It is a valuable visual tour to take on this Canon DSLR camera.
 Canon 70D Training Video
This one is only a few minutes long. It does a nice job of showing you what the different exposure modes are and how to set them.  Great for beginners who want a basic understanding of the different modes without making it too complicated.
This video also show how to set the 7 different drive modes on the camera and what they are used for.
These videos on the Canon EOS 70D don't discuss all of the cool gadgets and accessories that are available to Canon shooters as well.  With WIFI, a great sensor, the Digic 5+ processor and the innovative live view and continuous video focusing the 70D is a flat out winner in my book.
You can help support this site by clicking on the link below to read more  reviews about the Canon EOS 70D on Amazon.
Canon 70D Reviews on Amazon
Is the 70D video still any good
Although the Canon EOS 70D has been around for quite some time now, it's still a good camera for shooting video and stills. Technology has made great advancements since its release in 2013, but that doesn't diminish the quality of video and images you get from the 70D.  The original duel pixel technology is still good.
I hope you found this post helpful. See the links for more articles on the 70D or use the search box below to find any topic on this Canon equipment review website.
Search for articles on this Site: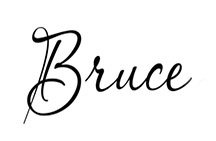 Bruce Lovelace is the publisher of Canon Camera Geek. Read more about him on the About Page. He also publishes how to articles and camera gear reviews at the Photography Tips website.
View some of Bruce's photos on Instagram  and Flickr.   Join the tribe of followers on YouTube. Visit the Canon Geek FaceBook Page. Bruce also runs photo workshops and provides 1 on 1 digital photography coaching.
---