Free Canon Camera Manuals
The free Canon Camera Manuals are a resource that many photographers take too lightly.  After all, you're excited to test out your new marvel of technology and dive right in and take some amazing photographs. This post gives you an unusual reason to look at at a Canon camera manual that more people should consider and a collection of free PDF Canon manuals.
I can relate to those feelings. As a young photographer I scoffed at using the camera manual. I thought I knew all that I needed to know about how cameras work, about cameras and exposure.  At that time, there were no autofocus modes and everything was manual focus and my eyes were young and sharp.
Canon G1X Mark II Owners Manual


There has also been a big improvement in how they are written and the depth of what they contain. Some of that is due to the ridiculous expansion of what digital cameras can do.

This Canon camera reviews site has several of them available and you can also find them at the www.usa.canon web site.
The manual I have for my Speedlite Transmitter ST-E2 is 91 pages and that's just for a simple canon camera accessory. Of course, a good part of the number of pages is due to the fact that it's written in 5 different languages.
One of the pieces of advice I once wrote about on the better-digital-photo tips.com website is to read your free camera manual as soon as you get your new camera.
I know this sounds quite boring and it's not something I used to do.  Blogging about digital photography has caused me to follow some of my own advice. When I first purchased my Canon Speedlite 580EX (which has been replaced by the ever-so-popular 580EX II ), I followed my own advice.
I sat down at the table with my camera, my flash, and the manual. It was a smart thing to do. There were several features I was completely unaware of and would have not taken advantage of, had I not read the manual first.
Try the Free Canon Camera Manuals Before you Buy the Camera
Another good use of a camera's manual is to read it BEFORE you buy a camera.  That's right. What a great way to get to understand what capabilities a camera has! 

There is a fairly big demand for people using search engines.
Typing in the words " free canon camera manual" is done frequently.
Is it because photographers have lost their manual?
It's much more likely that they are just looking for a quick answer about a specific function or mode to use on their Canon camera.
Keep shooting your Canon.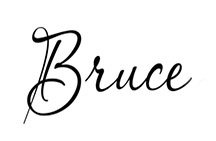 Bruce Lovelace is the publisher of Canon Camera Geek. Read more about him on the About Page. He also publishes how to articles and camera gear reviews at the Photography Tips website.
View some of Bruce's photos on Instagram  and Flickr.   Join the tribe of followers on YouTube. Bruce also runs photo workshops and provides 1 on 1 digital photography coaching.
---