Canon Camera Support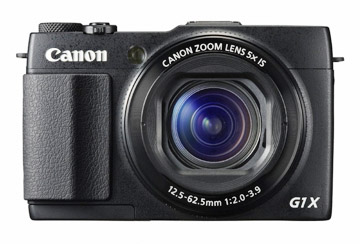 Looking for Canon camera support?  
That's what this web site is all about. You can use the Google search box in the side column to search for an article....
........or go to the Canon USA site: Canon USA Support Web Page
.........or if you have a question for me: Ask the Canon Geek
I've been getting questions about cameras and accessories for many years, yes, even before the internet and digital cameras even existed.
With the advent of digital cameras and the early dominance of Canon as the most popular camera for consumers, it was only natural that I started the Canon Camera Geek web site.
I am at a big disadvantage, though.
I am not a genius when it comes to marketing and getting the word out that this web site exists.  I am not a very talented writer and I am not an expert and search engine optimization or social media advertising.
With that out of the way, there are a couple of good ways to get support for Canon cameras and accessories.  Use one of the links above.
Alternatively, you can support this site about Canon photography equipment.
Give support to the Canon Camera Geek web site
I really appreciate the questions, and I've always answered them for free.  It does take a lot of time and of course their are financial cost of running web sites too.
Now if I were rich or my dad was Bill Gates, Jeff Bezos, or perhaps Mark Zuckerberg (the owners of Microsoft, Amazon, and FaceBook) I would ask for any support from the readers of the sit.
But I am not.
I want to keep my content free.  It takes me a long time to create the articles, photos and videos (remember-I am not very talented) to keep the web site growing and I could use your help.
If you've gotten some benefit from reading the articles or watching the videos, the best way to donate is one of the following.
1. Make your next purchase, whatever it is-even NON-Canon stuff, from Amazon.  They've got everything under the sun, a great return policy, and great prices.
Click this link to read the reviews and opinions of customers who have purchased cameras, accessories, and even NON-photography related items on Amazon
2.  Let other people know about my web site.  Use one of the share buttons on the right or even just make a post on a Google+
3.  Use the Donate button on the left to give back some Canon camera support.
Have a blast with your photography!
Bruce, the Canon Geek
Back from Canon Camera Geek Support to Home Page
Link to Canon USA Support Web Page