what the Canon 16-35mm Lens is Good For

(Is it worth the money)
There are 3 versions and 3 price points for the Canon 16-35mm lens that you can consider and you're wondering what kind of photography is the 16-35 lens good for. You're in a never-ending battle to find out if it's the right focal length to use for what you like to photograph.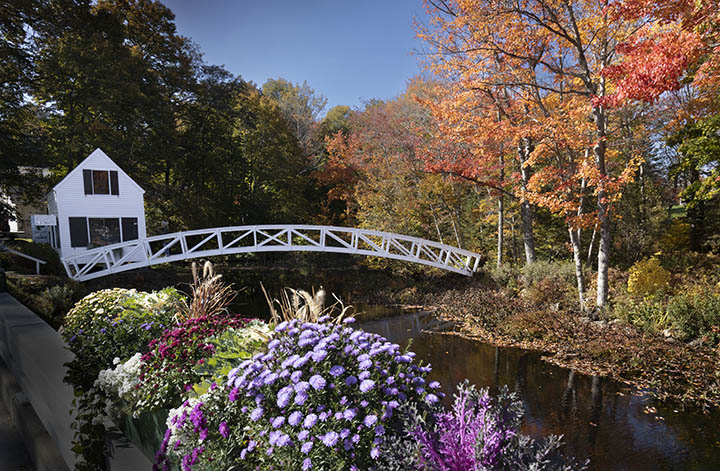 Sommesville Arch Bridge, Acadia National Park
The 16-35mm lens gives a wider perspective than the 24-105mm lens


After we answer that question, then we'll close this post with whether the Canon 16-35mm lens is worth the money. Let's dive in to the first question right away.

when to use the Canon 16-35
The Canon EF 16-35mm lenses are good for these photography situations.
1. PORTRAITS: The number 1 question I hear people ask about using the Canon EF 16-35mm lens is whether it's any good for shooting portraits. The Canon 16-35mm is a good lens for portraiture with a few specific limitations. It's not good for headshots where you want to work using a distant view of your subject.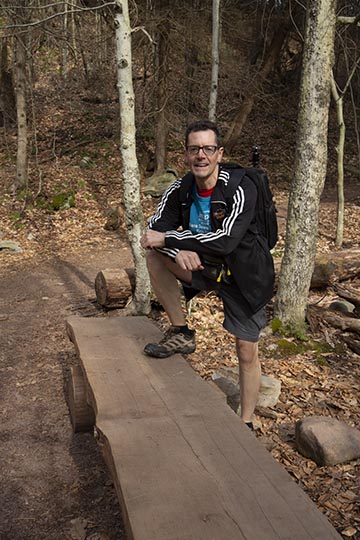 Outdoor environmental portrait


The 16-35 lens is good for portraits where you want to include the environment you subject is in. It's an excellent choice for full length poses as well as perfect for photographing large groups of people.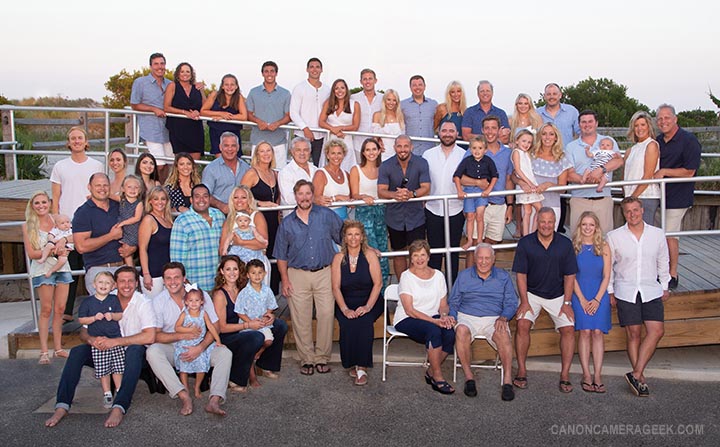 Use the 16-35mm lens for photographing large groups of people.


2. LANDSCAPE PHOTOGRAPHY: This is the type of photography that wide angle zoom lenses are known for most. The Canon 16-35mm lens makes a great landscape lens. At 16mm you can photograph wide vistas and include interesting objects in the foreground to create great depth in your images.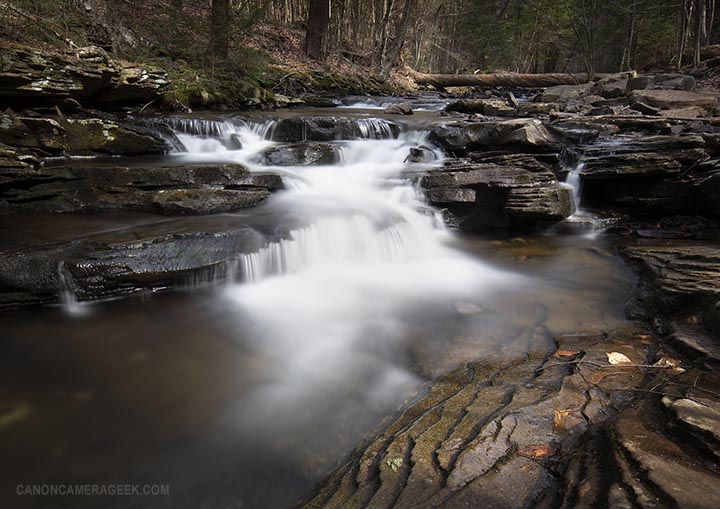 Ricketts Glen
Canon 5d M3, Canon 16-35mm f/4.0 lens set on 16mm.
Shot for 30 seconds @ f/8 (10x Neutral Density Filter)


Super wide angle zoom lenses like the Canon 16-35mm  are good for emphasizing objects in the foreground. In the landscape photo below I set my focal length to 17mm and positioned myself very close to the interesting rocks on Little Hunters Beach in Acadia national Park.
At a 35mm focal length lens setting you can narrow down the focus of your photo and take more detailed landscape shots. Zooming in to the 35mm focal length is often a good tactic to eliminate unwanted distractions at the edge of your composition and simplify your photograph. That's an option you don't have with a prime lens.
3. MACRO PHOTOGRAPHY: The Canon 16-35mm lens focuses as close as about 11 inches. Although it's not a true macro lens, shooting at 35mm and using cropping software can help you take spectacular macro photos.
The second way you can use your 16-35mm lens (any of the 3 versions) is to pair it up with extension tubes. Extension tubes are a very affordable way to turn your ordinary lens into a macro lens at a fraction of the cost of buying a dedicated macro photography lens. Read more about Canon extension tubes.

Close up taken with 16-35 f/4 lens


Shot as a diagonal composition to make it more interesting, this type of close-up photo is easily created with a wide angle zoom like the 16-35.
4. STRONG PERSPECTIVES: This lens is great for exaggerating perspectives. You can emphasize closer objects in your composition.
5. ASTROPHOTOGRAPHY: The super wide angle capabilities of the 16-35 lens make it a good lens for shooting the night time skies. Either of the f/2.8 versions of the Canon EF 16-35mm lenses is better than the f/4 version for photographing the stars.
Ideally, the best lens choice for astrophotography should be one of the low light lenses and have a maximum aperture of f/2 or larger, but the Canon f/2.8 16-35 lens can give you great night time images. The Canon 16-35mm f/4.0 lens is a little too slow for great astrophotography.
6. ARCHITECTURE:  Both tall buildings and interior spaces are great subjects for a super wide angle zoom lens. The resulting converging line are good to emphasize size and shape of buildings. 
Comparison of 16mm focal length versus 35mm focal length shows a big difference in the resulting image.
| | |
| --- | --- |
| Architecture at 16mm | Architecture at 35mm |
Pay particular attention to the size of the plants in the foreground. Objects that are included in the foreground are emphasized at 16mm and de-emphasized at 35mm.
7. VIDEO LENS: The Canon EF 16-35mm lens works great for shooting video. It focusses fast and silently. Even when mounted on a Canon "crop" camera with the 1.6x magnification, the 16-35mm is wide enough for shooting your next YouTube video.
See my very first video with the Canon 16-35mm lens:
8. CREATIVITY: The 16-35mm lens is great tool to boost your creativity. As an example, you can make objects look very distant by using the lens at 16mm.
Which is the best canon 16-35mm lens
There are 3 versions of the Canon 16-35mm lens to choose from. I'm not including the 20 year old discontinued EF 16-35mm L lens in this comparison. I chose the f/4 because of the more affordable price and the inclusion of image stabilization. All 3 of the Canon 16-35mm lenses will allow you to take Sample 16-35mm images like these.
For the complete comparison of the 3 versions of the Canon16-35mm lenses, read this post titled: Which Canon 16-35mm Lens is Best.
As an Amazon affiliate Canon Camera Geek receives a small commission from qualifying purchases, at NO added cost to you.
when is the 16-35mm lens not a good choice
What are the disadvantages that come along with the Canon 16-35mm f/4.0 lens? Here are the 3 main situations where this lens is not going to shine.
SPORTS AND WILDLIFE: The 16-35 focal length range is too short to be an effective sports, wildlife, or bird lens. In those types of photography situations, you need to use lenses with longer focal lengths and better magnification.
PORTRAITS. Although you can shoot tight headshots with this lens, you won't achieve a flattering perspective when you're in so close to your subject. It's a great lens for larger group photos, but not so great for shooting individuals up close, especially head and shoulder portraits
NIGHT TIME: The f/4 lens is not a great lens for photographing the nighttime environment or night sky. It's got a good focal length for astrophotography but f/4 isn't ideal. It's not a fast enough lens with f/4.0 as its maximum aperture.  The Canon EF f/2.8 III version of the 16-35 is a better, but pricier option.
You can however try using advanced techniques by using special software with this lens. Image stacking techniques can be used to get better results using the f/4 version of the Canon EF 16-35mm lens.
the canon EF 16-35mm L lens worth the money
The Canon 16-35 f/4.0 is worth the money. It's one of Canon's "L" lenses designed for professional Canon shooters as well as serious hobbyists who want solid performance from their lenses.
This lens has very little chromatic aberrations or distortions due to it having several UD and aspherical lens elements built into its design. bottom line is that the Canon EF 16-35mm L lens takes great quality photographs.
I hope this article was helpful. You can use this search box to explore other topics on this site or check out the related articles below by signature. Have a blast. Shoot a Canon!
Search for articles on this Site: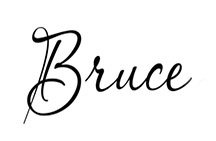 Bruce Lovelace is the publisher of Canon Camera Geek. Read more about him on the About Page. He also publishes how to articles and camera gear reviews at the Photography Tips website.
View some of Bruce's photos on Instagram  and Flickr.   Join the tribe of followers on YouTube. Bruce also runs photo workshops and provides 1 on 1 digital photography coaching.
---
---