Speedlite 270EX II video
What about bounce potions? I shot a real quick Speedlite 270EX II video to show you the flash's size, its telephoto position, and the different bounce angles.
You can position the 270 in between the notched postions for more precision, but that's rarely needed.
Here's the Speedlite 270EX II Video Showing the Bounce positions
The video shows the Canon Speedlite 270EX II mounted on top of a Canon G11 camera. You can see it's a nice small size, quite a bit smaller than a Speedlite 580EX.
It's still a lot bigger than the built-in flash that comes with most digital cameras, packs more power and is more versatile.
It has a 3-position on-off switch. The middle position is to use the 270EX II as a slave to trigger your camera. The 270EX II has 3 different bounce angles that are available once you push in the release button and slide the flash head lens forward to the telephoto position.
The shoe on this flash has a metal cover for added durability.
You can see what happens when you put a big speedlite on a smaller digital camera. It becomes quite top-heavy.  I used this Canon camera and flash set-up perhaps on two occasions and realized quickly how awkward it was.

The photo above is of a Canon Speedlite 580 mounted to a Canon G11.  The 580EX and 580EX II are much more useful flashes for larger cameras like the Canon 5d Mark III and for off-camera, remote uses.
Using a flash that is too big for the camera makes it harder to hold steady as well. You likely won't get any motion blur because the duration of the electronic flash is very short.   It just puts a lot of pressure on your wrists and fingers when you hold a combination like this one.
I challenged myself and tried to shoot a few individual portraits of Molly the Mannequin using just my 270EX II.  I wanted to achieve natural looking results without adding another flash unit.  You can see the results here: Canon Speedlite Portraits.
Because it is a small light source, it is a good idea to know several ways to modify the light coming from your 270EX II.  Here are some thoughts on how to diffuse the Canon 270EX II.
Video Review of the Speedlite 270EX
Another valuable source of information on speedlites and other accessories is the views and opinions of other photographers who have purchased and used the equipment.
Here are more
Reviews on the Canon 270EX-II on Amazon
.
Keep shooting your Canon!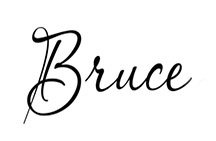 Bruce Lovelace is the publisher of Canon Camera Geek. Read more about him on the About Page. He also publishes how to articles and camera gear reviews at the Photography Tips website.
View some of Bruce's photos on Instagram  and Flickr.   Join the tribe of followers on YouTube. Bruce also runs photo workshops and provides 1 on 1 digital photography coaching.
---
As an Amazon affiliate Canon Camera Geek receives a small commission from qualifying purchases, at NO added cost to you.
---
---