Canon BG-E3 Battery Grip
Is the Canon BG-E3 battery grip any good? Here's a photo of the grip to give you an idea of what it looks like.
Battery grips are great for professionals as well as amateur photographers who want to feel and look like a pro. I say that tongue-in-cheek because whenever you have specialized equipment in your hands it changes the way others look at you. 
When I am using equipment that separates me from the average point-and-shoot toting photographer, it invokes a visual and emotional impression on the people that hire me.  
Although point and shoot cameras have evolved to a great extent, there are performance based advantages that come along with using a DSLR and a battery grip.
The BG-E3 Battery Grip was released for use with the Canon EOS Rebel XT and XTi

The larger grip, the improved balance created by the added weight and the capabilities of easy access to camera settings while the camera is in a vertical orientation make battery grips a worthwhile investment.
Of course, the eternal question always arises when looking at Canon camera accessories.  
Should I go Canon or should I go 3rd party manufacturer?  For some it's always a black and white decision based on the old adage "you get what you pay for."
Detractors will give you the disadvantages of using a camera grip.  They make the camera too heavy and bulky, single batteries last long enough and can be changed fairly quickly, and they are too expensive.
Like many other camera equipment buying decisions, it often comes down to personal preferences and photographic needs.  The Canon Camera Geek isn't naive enough to think it should be Canon or nothing.
I do encourage you to do a little studying on this site as well as other valuable customer review sites such as the ones at bhphotovideo in New York or a big leader in customer satisfaction results, Amazon:
Opinions on battery grips from Amazon customers
The XT and XTi are also known as the Canon 350D and 400D.
Two NB-2LH fit into the BGM-E3L magazine or you can  power your grip with the BGM-E3A filled with 6 AA batteries.
The Digital Rebel XT was introduced early  in 2005 and the Rebel XTi followed in 2006.  They are both upgraded versions of the 300D which was released in 2003.
Canon didn't even officially make a BG-E10 battery grip for purchasers of the Canon T3 camera. Perhaps they didn't think the intended amateur market of the T3 wouldn't produce enough demand to justify the expenses of manufacturing and marketing a Canon grip.
Good place to buy the Canon BG-e3 Battery Grip
Unless you need to actually feel the grip in your hands, you can save money by purchasing on-line form a reputable web site, such as BHPhoto/Video or Abes or Adorama.  If you are a little bit daring, you could even try eBay.
I prefer getting almost everything photography related, and a whole lot of other products too, from Amazon because of their return policy, fast shipping, and great prices.
Whether you buy from Amazon or not, the often-detailed reviews written by their customers are very valuable to read when you are investigating cameras and related accessories.
Written Reviews by Amazon Buyers of the Canon BG-E3 Battery Grip
Have a blast with digital photography!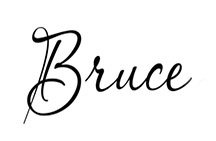 Bruce Lovelace is the publisher of Canon Camera Geek. Read more about him on the About Page. He also publishes how to articles and camera gear reviews at the Photography Tips website.
View some of Bruce's photos on Instagram  and Flickr.   Join the tribe of followers on YouTube. Bruce also runs photo workshops and provides 1 on 1 digital photography coaching.
---
---