Canon BG-E6 Battery Grip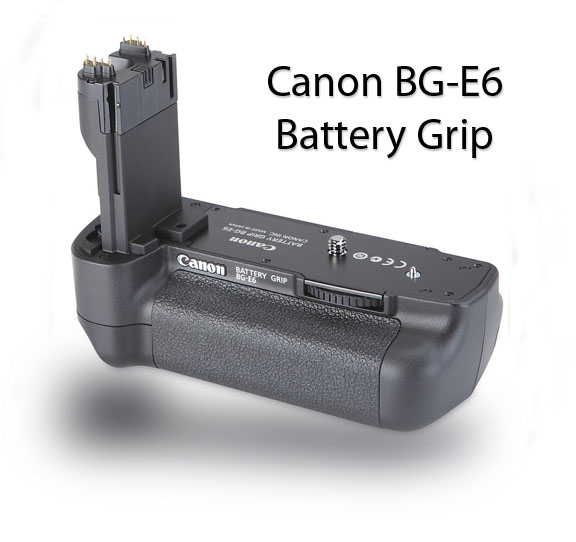 The Canon BG-E6 Battery Grip goes with the Canon 5D Mark II camera.
It will add a little less than 2 inches to the height of the 5D Mark II.
The grip weighs about 3/4 of a pound or 315 grams.   
Not only does it double the shooting pleasure, but also makes shooting and controlling your Mark ii in a vertical position a breeze.
Unlike the Canon BG-E8 Battery Grip, which is for the Canon 4Ti, 3Ti and T2i, the BG-E8 allows direct insertion of its proprietary LP-E6 batteries without the need for a separate magazine.
You still have the option of using 6 AA batteries when used with the BGM-E6 battery magazine.Like the other Canon battery grips, the big appeal is double the battery life capacity and the perceived ease of use for composing and shooting your images vertically.
For the typical Canon Camera Geek, a grip like this can surely be considered one of the best canon camera accessories to own.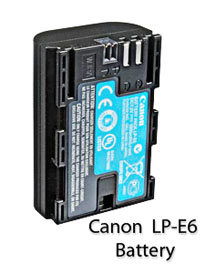 Here is a photo of the Canon LP-E6 which also powers my beloved Canon 5D Mark  III.  
The BG-E6 grip can take either one or two of the LP-E6 batteries.
The shutter button, the main dial, Auto-focus point selection-magnify and AE-FE Lock/reduce button and power button are all placed on the Canon battery grip for vertical use.
Positive features include the popularity with users who have big hands. Fingers can rest against the camera instead of curled underneath.
Another popular feature is that is actually balances a camera better when a heavy lens is attached. Here is a large photo of the BG-E6 with the empty magazine partially inserted.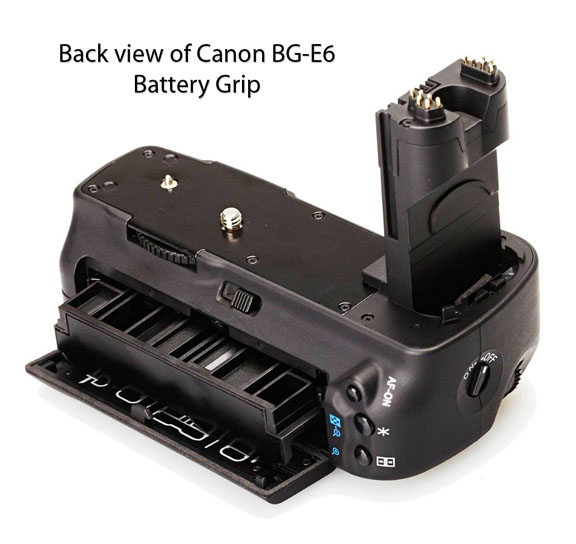 If you use AA batteries instead of the proprietary LP-E6 batteries, you get a slightly less amount of power. It's very easy to attach  to your camera.  Simply remove the battery compartment door and the battery. Slide the grip up and align the screw into the tripod mount.  Screw it in bro.
The bottom of the grip has the tripod/monopod mount just like the camera.  I almost forgot one more thoughtful feature.
The Canon BG-E6 has a place for you to store the camera's battery door so you won't lose it while the battery grip is attached. Particularly good for extended use of the 5D Mark II movie mode and Live-View, the Canon BG-E6 Battery Grip is a valuable accessory to include in your Canon arsenal.
Photography is often defined as "painting with light." I've always believed that lighting and composition are what separate great photographers from average photographers.
In addition to a professional battery grip, a good Canon Speedlite is a great accessory to have as well. I hope you enjoyed this article on the Canon BG-E6 Battery Grip.  Please share it with a friend.
Keep shooting your Canon.
Watch less TV
Bruce
Reviews on the BG-E6 and Other Alternatives
Back from Canon BG-E6 Battery Grip to Canon Camera Reviews
Back to Canon Battery Grips