Canon BG-E5 Battery Grip
Do you want some information on the Canon BG-E5 Battery Grip?
The LP-E5 batteries fit the BG-E5 BGM-E5L magazine unless you are using 6 AA batteries which then requires the BGM-E5A magazine.
Both of these BG-E5 magazines ( see photo below) slide into the end of the grip, just like with the BG-E11 and BG-E8.

The BG-E5 battery grip fits three Canon cameras, the Canon 450D, 500D, and the 1000D. These are also known as the XS, the T1i, and the Canon Rebel EOS XSi.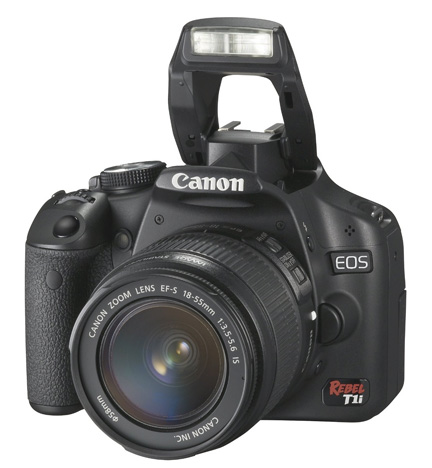 Canon t1i 500D


Canon XSi 450D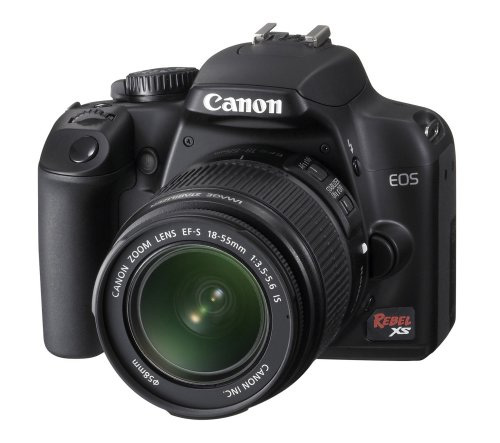 Canon XS 1000D


what camera is the BG-E5 compatible with
Here is a table that shows you Canon cameras and their associated battery grips
Despite the name "battery grip" the biggest appeal for most photographers for owning this accessory is the vertical controls and the feel of the grip. Yes, it's true that doubling the battery power is a valuable feature as well.  This is particularly true if you shoot a lot of long events like a wedding or a sport league.
I've never minded doing a quick change of a single battery in any of my Canon cameras, but I don't shoot weddings anymore.  
There is definitely a peace of mind you get when you know you've got a ton of battery power and a ton of memory.  The second battery is already installed.
---
pluses and minuses of camera battery grips
Advantages of a Battery Grip
Doubled shooting time

Vertical Shutter and camera controls

Balanced feel with larger lenses attached

More room for better hand grip
Disadvantages of a Battery Grip
Extra weight to carry around

Extra size to fit in your camera bag

Added cost of purchasing one

More equipment that could break down
Here is a quick comparison of the 3 cameras that the BG-E5 fits:
The Canon Rebel XS (1000D, Kiss F) -released in 2008
10.1 Megapixel  sensor 
7-point wide-area AF system  
Up to 3 frames per second
2.5" LCD with Live View shooting 
DIGIC 3 image processor 
At the time of it's release the Rebel XS  was the lightest EOS camera and was still loaded with plenty of technology.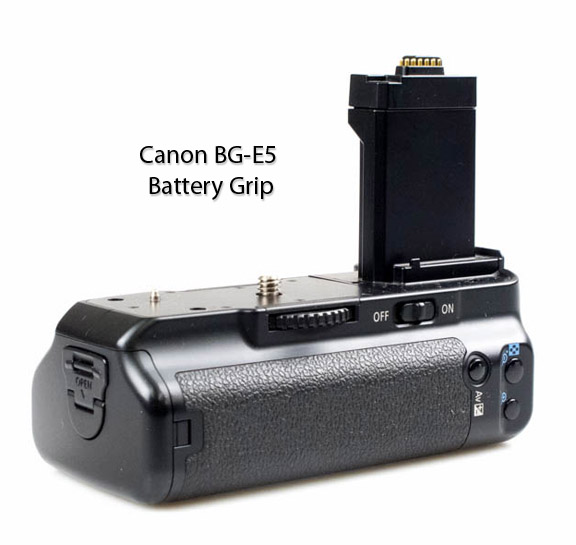 Canon Rebel XSi (450D, Kiss X2) -released in 2008
12.2 Megapixel sensor 
3.5 frames per second 
3-inch LCD with Live View
9-point wide-area AF system with f/2.8 cross-type centre point 
DIGIC 3 image processor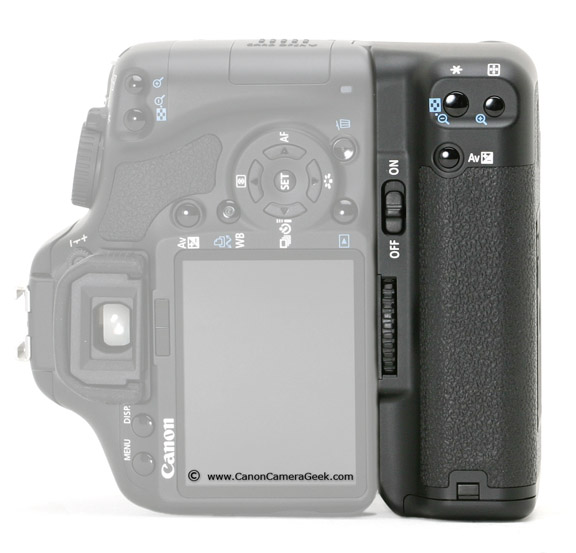 Canon  Rebel T1i  ( 500D, Kiss X3) -released in 2009
15.1 Megapixel sensor
Full HD movie recording, HDMI playback on an HDTV• 3.4 frames per second continuous shooting
3-inch  LCD with Live View
9-point wide area AF with cross type center point
DIGIC 4 image processor
As a side note, the Canon BG-E5 battery grip currently (Feb 2013) has a 5-star rating by customers on amazon.  I am an amazon Geek (in addition to being a Canon Camera Geek) and I don't ever remember seeing a product with as many positive reviews and having no 1 or 2 star ratings.
Places to Buy the Canon BG-E5 Battery Grip
You can buy a used Canon BG-E5 or a much cheaper alternative at about 1/3 the cost. These are my own personal favorite camera and accessory retailers, Amazon and Adorama, and ebay. Please visit these vendor as a way to support this site.
As an Amazon affiliate Canon Camera Geek receives a small commission from qualifying purchases, at NO added cost to you.
The links above are affiliate links, meaning I receive a small commision should you decide to purchase from one of those vendors. There's no cost to you-just a little financial thank you to me from those vendors.
Have a blast ---->  Keep shooting your Canon!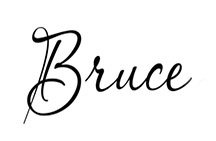 Bruce Lovelace is the publisher of Canon Camera Geek. Read more about him on the About Page. He also publishes how to articles and camera gear reviews at the Photography Tips website.
View some of Bruce's photos on Instagram  and Flickr.   Join the tribe of followers on YouTube. Bruce also runs photo workshops and provides 1 on 1 digital photography coaching.
---
---
---
---