Vello Battery Grips

(Alternative for Canon battery grips)
Vello Battery Grips are one of the many choices you have available when you are considering one of the more popular alternatives to genuine Canon accessories.
You can save money by choosing a Vello grip instead of a Canon battery grip. Vello specializes in making camera, lens, flash, and camcorder accessories for Canon and Nikon.
I recently came across an advertisement in Outdoor Photographer magazine and wanted to share a few thoughts with you.
are vello battery grips any good as an alternative to Canon battery grips
I've written several articles on whether it's a good idea to stray away from the OEM (Original Equipment Manufacturer) accessories.  Unfortunately, you won't get a simple, straight-forward answer when this question revolves around Canon battery grips.

The advertisement showed several Canon cameras, the corresponding Vello grip for each one, and the corresponding.  The ad included Nikon grips too, but I am not including them since this is primarily a Canon review site.
I added the fourth column, which is the Canon battery grip price on Amazon at the time of this writing.  Seeing it shown like this makes the most obvious comparison even more obvious.
Price comparisons of Vello Battery Grips
VELLO GRIP
#VEBGC9
#VEBGC5
#VEBGC7
#VEBGC6
VELLO PRICE
$99.95
$72.00
$69.95
$72.50
CANON PRICE
$275.00
$129.00
Never Made One
$139.00
Generally, most of the non-OEM grips receive positive reviews by users and they are certainly cheaper.  There is definitely a difference in quality between going with an original Canon vs. an alternative.
The question arises if that difference is worth the difference in money.  If you make your living as a professional photographer, the answer becomes easier to discern.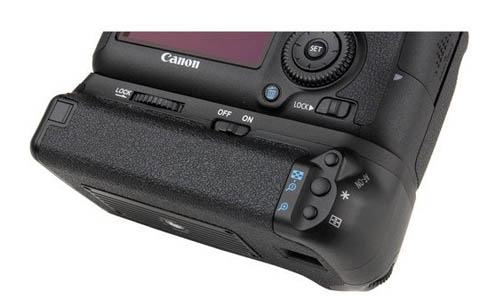 Battery grip for Canon camera
Pros need accessories to perform at the highest possible level and sometimes under extreme weather, environmental, and strenuous work conditions. For the casual hobbyist who doesn't really NEED a grip, it's more of a fun and convenience issue.  
Better weight balance with large lenses, longer shooting capabilities and vertical shooting are the 3 main advantages of using one of these gadgets with your DSLR.
A less functionally-related benefit, good for those who like to impress their friends is the added sophisticated look of high-end pro equipment that you get when attaching one of these accessories to your camera.
original Canon battery grips
Keep shooting your Canon!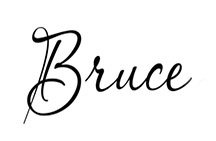 Bruce Lovelace is the publisher of Canon Camera Geek. Read more about him on the About Page. He also publishes how to articles and camera gear reviews at the Photography Tips website.
View some of Bruce's photos on Instagram  and Flickr.   Join the tribe of followers on YouTube. Bruce also runs photo workshops and provides 1 on 1 digital photography coaching.
---
You can find more specific opinions about the Vello grips here:
Vello Battery Grip Reviews
Back from Vello Grips to Canon Camera Reviews
Go to other Canon Camera Accessories
---