Best Canon Camera For Mothers Day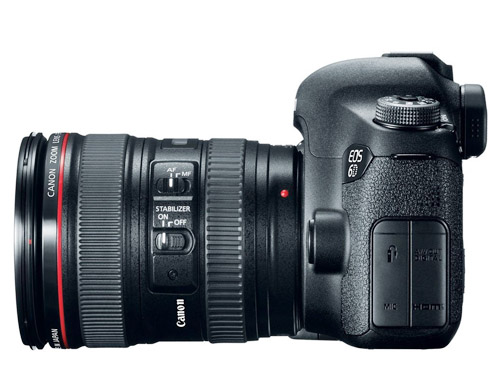 Canon EOS 6D
I just received an email promoting the Best Canon Camera For Mothers Day.  It caught my attention.
I am like most guys and try to do something special for my lady on Mother's Day.  It sneaks up on us and suddenly we realize we don't have a plan.
The email interrupted my "work flow" because it said Celebrate Mom with our Mother's Day's Special.  We all like specials too, right?
I won't mention the major on-line camera retailer by name, but I''ll share this with you: The special price they were offering was still significantly higher than the "regular price for the
Canon 6D on Amazon
.
The camera reviews written by the owners of the Canon 6D are extremely positive. That's always a good sign because customers that are disappointed in a product or service are 10x more likely to complain than those that are happy.
When you get overwhelmingly positive comments on a leading retail site with high customer satisfaction rates when it's an expensive item and expectations are high for performance, it's a Buy Now signal.
That's a very big investment for a Mother's Day gift, for sure.  I don't know if you can afford it or not.  Maybe you've been wondering what to spend your income tax refund on.
Top 7 Canon 6D Highlights
20.2 Megapixel Full-Frame Sensor
Comes with Canon EF 24-105mm f/4 Kit Lens
3.0 Inch High Resolution LCD
Full HD 1080p Video
11-Point Auto-Focus with superior "Center Cross-Type"  Focus Points
Extended ISO Range of 50-102400
Up to 4.5 Full Resolution FPS
Don't get the Canon EOS 60D confused with the Canon 6D.  They are quite different.
Leave  Mothers Day Camera to  Canon Camera Reviews Home Page
p.s.  As a side note, there were also special Mothers Day discounts offered on the Canon Rebel T3i and Canon T3 and they are very affordable cameras and might make you view them as the Best Canon Camera For Mothers Day.
p.p.s.  Here is an alternative argument against giving a camera as a gift on Father's Day. 
Bruce Lovelace on Google+