Batteries for Canon Digital Cameras
Here is a short video for you to help with staying organized with your batteries for your Canon digital cameras.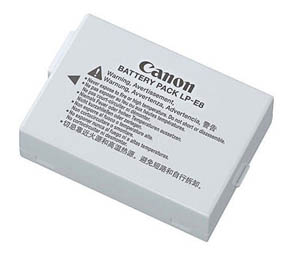 It is easy to get confused if you have a few different models of Canon cameras like I do.
Right now I am shooting with 3 different cameras that use 3 different batteries.
I don't want to waste time searching for the right one when I am in the middle of a photo shoot or need to recharge one of them.
I use little sticky labels and apply them to the batteries so that I can tell, with a real quick glance, that I've got the right one.
Here is the video:
I also use sticky labels on the front of my battery chargers.  I have the charges on a shelf in my office and with them easily identified I can insert the battery on the first try and not waste time with trying to engage a battery into the wrong charger.
I started out as a Canon loyalist when it came to using their batteries.  Live and lean by your mistakes.  
Provided  any camera accessory is manufactured properly and it is fully compatible with ZERO difference in function , it make sense to go with a third party.
Advice for Buying Batteries for Canon Digital Cameras
1.Buy them and do a full test as soon as you get them.  This takes a little effort to drain a full battery.  Shoot video, use the LCD screen continuously on a bright setting, use the built-in flash frequently, to give it a good test.
2.Buy the NON-canon made batteries.  Canon is a camera and lens maker not an expert at manufacturing and distributing batteries.  Buy batteries from a company that focuses on batteries.
3. Save money and buy them at a discount electronics store, office supply store or get them from a large on line retailer with a great return policy like Amazon.
Canon Battery Grips
One of the popular camera accessories for Canon shooter is a battery grip.  They give you great access to the camera controls and settings while holding your camera in a vertical "portrait" orientation.
They also give you twice as much shooting capacity and give you a larger, heavier grip for those photographers who have big hands or want the added stability when using longer, heavier lenses.
Stay inspired!
Make sure you're having fun,
Bruce
Back From Batteries for Canon Cameras to Canon Geek Home Page
Back to Canon Camera Accessories